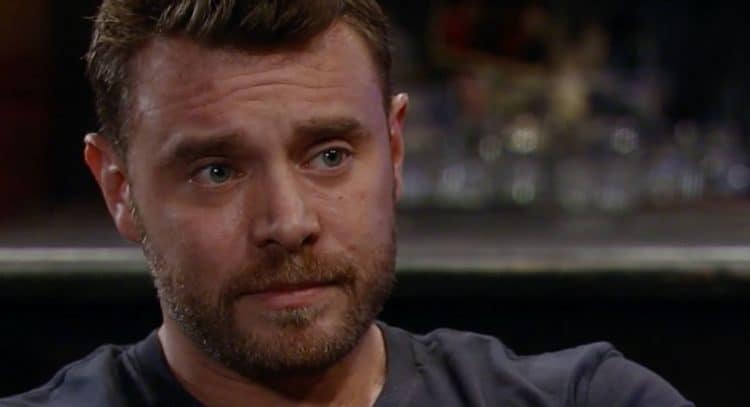 General Hospital fans know that Nina is looking for a flash drive she has no idea is near her. She's in a bad place right now, and she's looking hard for something that's right in front of her face. Curtis and Jordan tried to speak to Stella about what is going on, but we know she's not entirely open to hearing anything they have to say at this point. She did what we all thought she might do, and we don't really see her coming around in the near future. She's just not the type to open up ad come around when it comes to thinks like this for her. She's not someone who likes to have things go her way unless she's really working hard to get them to go her way.
And then there is the fact that Peter continued to plead his case and beg to be released. Obrecht can't have him out there telling on her and what she's done, but she's also dealing with someone who hasn't been all that honest himself, so that might help him in some way. She might jut end up getting him out into the open and working with him in some way, but we aren't sure if she's willing to let him go in any way. There's not much he can do at this point. Sonny and Mike were also interrupted, and we think that this was not a moment that worked out well for him. They need to get to the bottom of things before it's too late, but they can't seem to get that situated. It's been a very sticky situation, and Carly will continue to be as nice and cooperative as she can. She cannot afford to go out of her way to not be.
What's Happening on General Hospital
WATCH: Maxie is fine accepting help where she needs it, but that doesn't mean she and Lulu are back to BFF status. @teenystweeting @EmmeRylan #GH55 pic.twitter.com/Xk7J9gR4pd

— General Hospital (@GeneralHospital) June 19, 2018
We have to take a moment and ask you if you think you're going to side with Maxie or with Lulu right now. It seems that fans are a little torn about who they want to see get what they want. Do you choose to side with Maxie and err on the side of caution when it pertains to her friendship with Lulu, or do you want to see them jump right back into the swing of things the way Lulu wants to see it? It seems Maxie isn't necessarily on the same page as her once-bestie, and we are curious how fans feel.
What's Next on General Hospital
"It isn't so bad here… is it?" #GH55 pic.twitter.com/43uTYFs0MG

— General Hospital (@GeneralHospital) June 19, 2018
Nina is going to find the flash drive, and we all know it's in the good doctor's possession. She will now get to work to do what she feels is the right thing to do, but we don't know if she can do it without Liesl figuring it out in some way. She doesn't have much time, and we worry about her now that she's gotten herself involved in this situation. It's been a bad moment for everyone seeing her like this. But, it will straighten out for her. What has us really worried, however, is what is going on with her. She's now made it obvious to Drew that she's got an idea of what is going on and how it's all going down, and she shouldn't know these things. If he can put two and two together — and he can — he will realize she's involved in this somehow or some way, and he will end up going after her.
That drive has all his memories on it, and he wants those more than anything in his life. He's been looking for them for so long now, and he needs them so he can figure out who he is, what he's done, and what kind of life he's lived. He's lost without it, and she's got to realize that what she's saying to him sounds awfully sketchy. But, she doesn't seem to be good enough at living this life to bother with things like that. She might not realize she's incriminating herself at all. It might make her look like the guilty party to more than one person, too, and that's even worse news.
Stay tuned for more General Hospital and be sure to check out TVOvermind daily for the latest General Hospital spoilers, news, and updates.