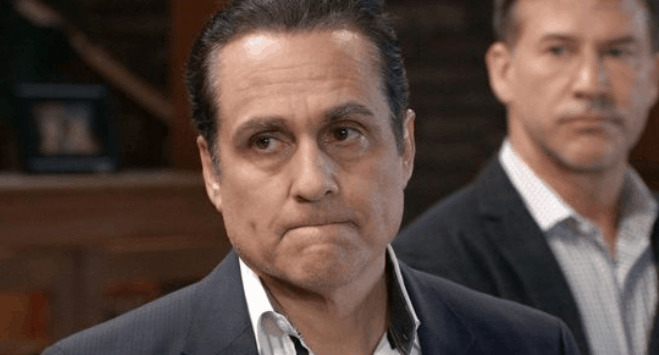 General Hospital fans were happy to see that Oscar is making the most of what is left of his life. We know now that he is going to die soon, and that he is going to die. There will not be a miraculous recovery in his future. He is doing to die. He is going to leave the show behind, as the actor who is playing him is wrapping up his time on the set. But, yesterday he spent his time focused on all the things that might be good in his life. He was good about what he was doing. He was happy to get out, to make some things work for him, and to take some of the things off his list of things to do. It wasn't like it was easy for any of us to watch knowing what is in store for this young man, but we did get to see him living his life to the fullest while he still has a chance.
Meanwhile, Kim's emotions are too much. She's not sure what she will do when her son dies. Her time with him is very limited at this point, and she doesn't know what to do. She knows that he will be gone soon, and she's not sure how to handle that. She's not sure how to deal, how to handle it, and how to focus on what she wants in her life. She's not sure that she will be able to deal, and Drew will not be good at it, either. He only found out this young man was his son recently, and he is not going to be able to spend his life getting to know him or making up for all the time they lost in the past. It is breaking his heart.
What's Happening on General Hospital
Happy Mother's Day! #GH pic.twitter.com/DMYCu0jLvZ

— General Hospital (@GeneralHospital) May 12, 2019
Happy Mother's Day to All the moms.
What's Next on General Hospital
"Welcome to another Nurses Ball!" #GH pic.twitter.com/Myuqu3jRqw

— General Hospital (@GeneralHospital) May 13, 2019
Julian is not having a good day, and we have to wonder what has him so upset this time around. Things rarely ever work out for him when he is not honest with the people around him, so we are not surprised, but he is beyond furious. We think that something is going to cost him more than he realized at this point, and he has to go out of his own way to figure out how to get it to work back out in his favor. But, for now, though, he has to get through this situation with everyone in his family and in his life. Robert, on the other hand, is in a mood. He's not been very nice since he came home, and we get it. He's lost something, and he has to find it before someone else does. We might not know for certain what he is up to and how he plans on getting this situation under control, but he has something going on in his mind that might work in his favor. But, for now, we don't know.
Felicia is working things out in her mind, and she thinks she might have something to go on. She's come up with a theory, but will she share it with her friends and those who are plotting with her, or will she keep it to herself? We are not all that certain she will open up and share this information she's gathering, but that's not something that shocks us so much.
Stay tuned for more General Hospital and be sure to check out TVOvermind daily for the latest General Hospital spoilers, news, and updates.
Tell us what's wrong with this post? How could we improve it? :)
Let us improve this post!