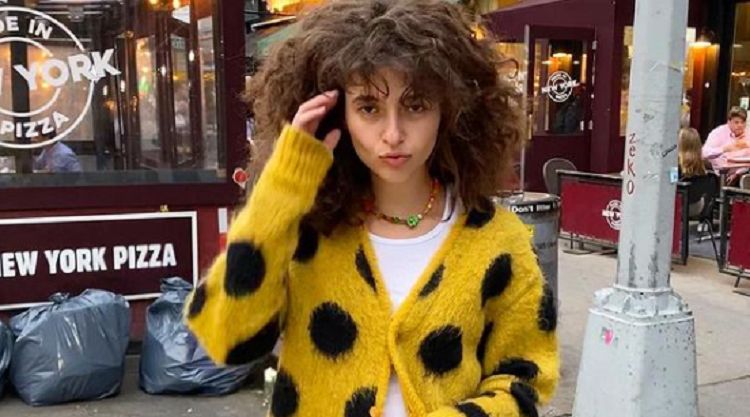 Nina Bloomgarden is a name you may not be familiar with just yet, but one you should definitely be paying attention to. She is still new to the professional acting world, but is working hard to establish a strong foundation for a long-lasting career. Nina has two upcoming projects that could potentially change the course of her career and help her reach new heights. These projects are the movie Jane and the TV series The Resort, both of which will give her the opportunity to showcase her talent to a wider audience and open up more opportunities for her. Read on to discover 10 things you didn't know about Nina Bloomgarden.
1. Her Grandfather Worked in the Entertainment Industry
Nina isn't the only one in the Bloomgarden family to pursue a career in the entertainment business. Her grandfather, Kermit Bloomgarden, was a successful stage producer during the 1940s, 50s, and 60s. Sadly, Kermit passed away in the fall of 1976, aged 71.
2. She's a Formally Trained Actress
Most people who have seen Nina's work would likely agree that she's a natural when it comes to acting. However, her success is not solely attributed to her natural talent. She has also worked hard to hone her craft, attending the Royal Welsh College of Music and Drama to study acting.
3. She Loves Fashion
Fashion sense isn't something everyone possesses, but Nina is no exception. She has an impeccable sense of style and loves expressing her personality through her clothing. She enjoys being creative with her looks and isn't afraid to experiment with different colors and patterns. It wouldn't be too far-fetched to assume she may pursue a career in modeling in the future.
4. Family Is Important to Her
Nina comes from a very close-knit family and she deeply values the relationships she has with her loved ones. Undoubtedly, their support has been invaluable in her journey to build a successful acting career. When she's not busy working, she enjoys spending time with her family.
5. She Only Has a Handful of On-Screen Credits
At this stage in her career, Nina's acting resume isn't very long. According to her IMDB page, she has only six on-screen credits, including the two projects that haven't been released yet. However, with her talent and work ethic, we know that she will have no difficulty getting more roles in the future.
6. She's a Dog Person
If you're a dog lover, you'll be excited to know that Nina is too. Based on her Instagram profile, it's clear that she has an extra special place in her heart for pups. There's just something indescribable about the bond between dogs and humans. That said, it's unclear if she currently has one of her own.
7. She Loves Groundhog Day
For the most part, Groundhog Day is one of those holidays that people don't often think about. Nevertheless, it still managed to inspire a movie back in 1993. It seems that Nina is a fan of the movie as well as the actual holiday, as she has posted an image from it several times on Instagram.
8. She Likes to Travel
Not only has acting provided Nina with an outlet for her creative talents, but it has also opened up lots of opportunities. She has been fortunate to do a great deal of traveling over the years and there is a strong possibility she will be able to do even more as her career progresses.
9. She's a Private Person
Having a career in the entertainment industry typically comes with lots of attention. As a result, it can be hard for actors to maintain any kind of privacy. However, Nina has managed to remain relatively low-key so far. She has refrained from revealing any information about her personal life and seems to enjoy being able to live her life under the radar. This will likely be more difficult to do as she becomes more well-known.
10. She Doesn't Have a Large Social Media Following
Social media has become an incredibly powerful tool. For those hoping to break into the entertainment industry, it can be the perfect way to generate a buzz. For those already in the industry, having a large social media following can open doors to more opportunities. As of now, Nina has fewer than 2,500 followers on Instagram. This is likely to change once she gains more recognition in the industry.
Tell us what's wrong with this post? How could we improve it? :)
Let us improve this post!