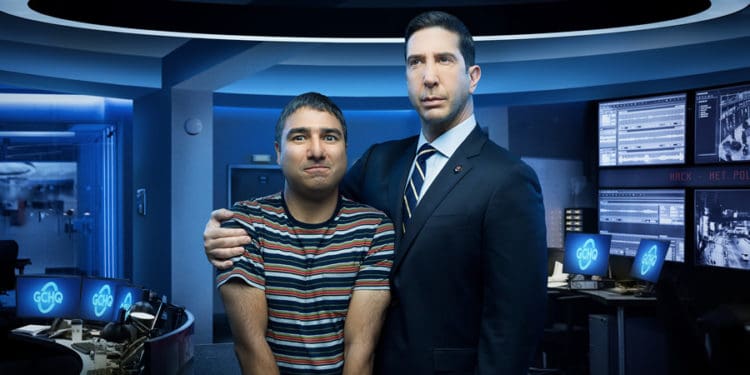 Comedians often have a hard time being taken seriously, but Nick Mohammed has managed to the toe the line gracefully. Well-known for his sense of humor and acting skills, Nick has been working in the entertainment business for more than 15 years. Along the way, he has gotten to work with some of the biggest names in the industry, and he's gained their respect in the process. But while his on screen work is what has made him most recognizable, his behind the scenes work is about to change the game. He is the writer and creator of the TV series Intelligence which stars David Schwimmer. Continue reading for 10 things you didn't know about Nick Mohammed.
1. He's A Big Harry Houdini Fan
Whether you believe it exists or not, there's something about magic that's intriguing. No one has capitalized on this more than the legendary magician, Harry Houdini. Nick was so interested in Houdini's story that he decided to to create a musical comedy show based on it. The show, Mr Swallow: Houdini, combines the best of comedy and magic.
2. He's A Family Man
Throughout his career, Nick has done a good job of keeping his personal life away from the spotlight. He doesn't share information about his private life on social media, and when he does interviews he likes to keep the conversations focused on his work. However, we do know that he is married to a woman named Becka who works as a teacher. The couple has two children together.
3. He Has A YouTube Channel
Nick isn't the most active social media user, so it's not much of a surprise that his YouTube channel hasn't had the most activity. He created the channel in 2014 and has only posted three videos since then. The channel has just under 2,000 subscribers and his videos have gotten a total of more than 200,000 views.
4. He Plays Violin
Nick Mohammed isn't just a Jack of all trades, he's a master of them as well. He is a talented violin player who was even a member of the orchestra at Durham University's St. Aidan's college. Nick flex his violin skills during his musical, Mr Swallow: Houdini.
5. He Almost Earned A PhD
Before becoming a comedian, Nick was on a completely different path. He was focused on his education with the intent to eventually work as a geophysicist for on oil company. However, while studying for his PhD, he began to develop an interest in comedy and he ultimately decided to leave school to pursue it. Most people probably thought he was insane for making such a decision, but things have worked out quite nicely for him.
6. He's Been The Voice Of Piglet
Nick has had a lot of cool experiences during his career, and he is proof that people don't have to stick to just one lane. On top of everything else he's done, he's also tried his hand at voice acting. In 2018, he voiced the role of Piglet in the film Christopher Robin. If you've ever seen the movie, you'd probably agree that he definitely nailed the voice.
7. He's A Fan Of Sergei Prokofiev
In an interview with Beyond the Joke, Nick revealed that he is a fan of the Russian musician, Sergei Prokofiev. He said that Prokofiev "wrote some of the most thrilling and passionate music I've ever had the pleasure of listening to." Sergei, who passed away in 1953, is widely considered one of the greatest composers of the 20th century.
8. He Comes From A Diverse Background
Nick, who was born and raised in England, but he is the part of the first generation in his family to be born there. He comes from a very diverse ethnic background. His mother was born in Cyprus and his father was born in Trinidad. Nick says that people are always very surprised when they find out that he isn't Asian.
9. He Considers Himself Lucky
There's no denying the fact that Nick's talent and hard work have helped him get to the place he's at in his career. But those aren't the only two things that have gotten him this far. Nick thinks of himself as a very lucky person who was able to have had the experiences he's had in his professional life.
10. He Has A Separate Twitter Account For Mr. Swallow
Nick has been on Twitter since March 2009. Although he has gained over 13,000 followers on the platform, he doesn't use it to interact much. Instead, he often retweets things from Mr. Swallows Twitter account, which is presumably also controlled by Nick. At the time, Mr. Swallows account only has 3,572 followers.