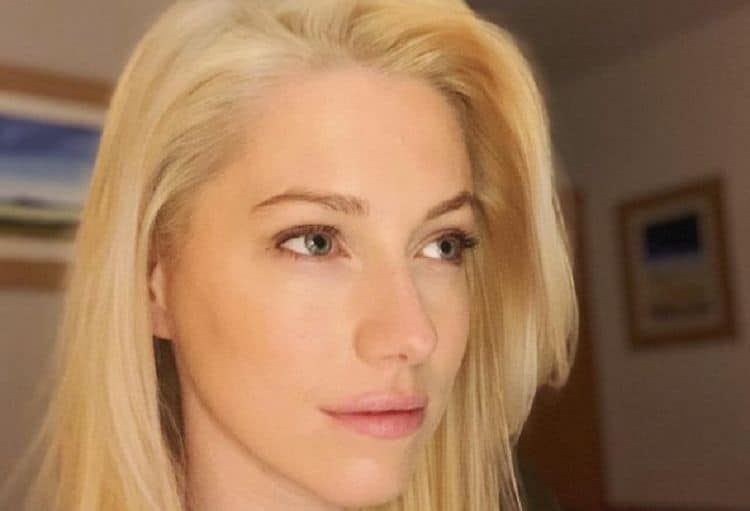 Niamh Walsh hasn't had many acting roles, but the ones she has had have been solid. Since making her on-screen debut in 2013, Niamh has become best known for her roles in shows like Holby City and Jamestown. Now she has a new role on the horizon that is going to introduce her to an even wider audience. Niamh will be playing young Ethel Cripps in the upcoming Netflix series The Sandman which is based on the DC Comics character. Working on a project with Netflix has the potential to take Niamh's career to new heights, and her fans are looking forward to seeing her in the series. Here are 10 things you didn't know about Niamh Walsh.
1. She Studied At LAMDA
Performing has always been a big part of who Niamh is and she has worked hard to make the most of her natural skill set. She studied acting at the London Academy of Music and Dramatic Art which has a long history of producing top-notch talent. Some of the school's most noteworthy alumni include Donald Sutherland, Kim Cattrall, and John Lithgow.
2. She Loves To Swim
Everybody needs something to do to clear their heads, and swimming is that thing for Niamh. During an interview with Independent, Niamh shared that she is "totally addicted" to open water swimming. She added, " I've been in swimming nearly every day this year, but it was baby steps at first, walking by the sea, then with my shoes off, going in up to my shin, going in in a wetsuit and then eventually, over a matter of months, going in in a swimsuit. It gets to the point where you want as little between you and the cold."
3. She's A Matilda Fan
Everyone knows Niamh as an actress, but long before she was a star she was a fan just like most of us. One of her favorite fictional characters is none other than Matilda Wormwood. While talking to Independent, Niamh said, "The first fictional character I remember relating to was Matilda because she was this weird little kid who just wanted to read books and for people to leave her alone, and I thought that was great."
4. She Likes To Travel
Niamh is an adventurous person who loves to get out and see as much of the world as she can. Her travels have brought her to all sorts of different places including Indonesia, Malaysia, and Cyrpus. As you may have been able to guess by her love of swimming, she especially loves visiting places with beautiful beaches.
5. She Enjoys Doing Crossword Puzzles
Swimming isn't the only hobby that Niamh has picked up in her free time. Niamh also enjoys doing crossword puzzles and she's gotten pretty good at them. She even has an entire highlight section on her Instagram profile dedicated to sharing the results of the crossword puzzles she's done.
6. She's A Vegetarian
Niamh may be a vegetarian, but that doesn't mean that she doesn't like trying different kinds of foods. She loves experimenting with new dishes which goes well with the fact that she likes to travel. We weren't able to find any information on why she's chosen a vegetarian diet.
7. She Has Theater Experience
Niamh's mainstream success has come from her TV roles, but some of her fans may not realize that she has also had a successful theater career. Most recently, she was in a production of The Man Who Shot Liberty Valance at the Park Theatre. In recent years, however, she has been focused on her on-screen career.
8. She Likes To Knit
Acting might be the main outlet for Niamh's creativity, however, it's not the only one. Niamh enjoys knitting and she's especially skilled at making scarves. She doesn't just make them for fun, though. Niamh likes to use her skills for a good cause. She sold some of her items to raise money for an organization called The Trussell Trust.
9. If She Wasn't Acting She'd Be Writing
Telling stories is at the core of every actor's job, and it's easily Niamh's favorite part. During her interview with Independent, Niamh revealed that if she weren't acting she would've been a writer. Maybe one day in the future we'll see Niamh do some screenwriting.
10. She Isn't Afraid To Speak Her Mind
There are lots of people in the spotlight who shy away from sharing their thoughts and feelings because of how it could affect their careers. That's not something Niamh is worried about, though. Niamh is the kind of person who calls out injustices on a regular basis and she is never shy about standing up for the things she believes in.
Tell us what's wrong with this post? How could we improve it? :)
Let us improve this post!