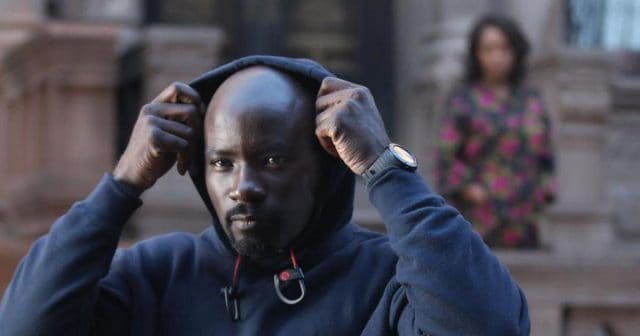 Netflix and Marvel are continuing their partnership in a powerful way next month with the release of the latest series, Marvel's Luke Cage.
Essentially spinning-off from last year's Marvel's Jessica Jones, in which Colter played Luke Cage in a recurring role, Luke Cage moves the hero to Harlem in order to stop an all-out war by his nemesis, Cottonmouth.
Ahead of the series' September 30 premiere, Netflix has just released a new trailer that gives us more footage than we've seen before, including a glimpse at Rosario Dawson's Claire Temple (reprising her Daredevil and Jessica Jones role) telling Luke, "Sometimes, if you want justice, you have to get it yourself."
Take a look at the new trailer for Marvel's Luke Cage below:
[youtube https://www.youtube.com/watch?v=ytkjQvSk2VA]
In this Marvel live action series, a street-fighting ex-con battles crime on the streets of New York as the Super Hero, Luke Cage.
Marvel's Luke Cage premieres September 30 on Netflix. Are you looking forward to the series? Let us know your thoughts in the comments down below!
[Photo Credit: Netflix]