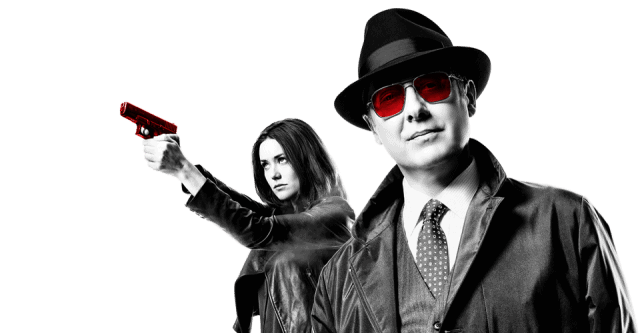 On The Blacklist, James Spader plays Raymond "Red" Reddington, who is not only a former government agent but now a fugitive of the most-wanted variety. After surrendering to the FBI, he has a special offer for them. The one main condition, which nobody understands at first, is that he will only work with Elizabeth Keen, played by Megan Boone, who has only recently graduated from Quantico.
Red makes an agreement with the FBI regarding helping them with putting away some major criminals from the blacklist, of course, which is a long list that he himself put together.
The very first episode of The Blacklist aired on September 23, 2013, on NBC. The wildly popular television show is now in its fourth season. The show has already received a Primetime Emmy Award for Outstanding Stunt Coordination For A Drama Series, Limited Series Or Movie.
And, it's well deserved because the stunts are amazing on the show, as are the acting, writing, and direction. When you put them all together, you have a bonafide TV blockbuster as evidenced by the fact that it is already in its fourth season when some shows are barely making it through one.
So, in case you're among the many people who want to know a lot more about The Blacklist Cast, like how much they're worth, here are some cast facts:
1. James Spader – Raymond Reddington
James Spader's estimated net worth is $10 million dollars. Prior recognition had been received by the 56-year-old Spader for his amazing work in major motion pictures like "Pretty in Pink" in 1986, and the sexy cult classic "Sex, Lies, and Videotape". He also had a supporting role opposite Charlie Sheen in "Wall Street" as a smarmy attorney. In addition, the 5-foot 10-inch actor also had a major recurring role in two attorney-oriented TV series. He is also in the 2015 film "The Avengers: Age of Ultron" as the villainous robot called Ultron and he wowed audiences with his performance in that film.
Boston-born Spader left school when he was in the eleventh grade for his dream of pursuing acting at New York City's Michael Chekhov School. Before he became a full-time actor, he had numerous menial jobs, including loading railroad cars, busboy, stable boy, truck driver, and yoga instructor. His very first major motion picture supporting role was in "Endless Love" playing Brooke Shields' brother in 1981. His first starring role in a movie was with his good buddy, Robert Downey, Jr. in "Tuff Turf". He won an Emmy in 2005 for his consummate acting in "Boston Legal". The Emmy made Spader one of only a few actors who has won an Emmy award for a portrayal of the same character, an attorney, in two separate TV series, namely "Boston Legal" and "The Practice". Now he's on the other side of the law as the leader of "The Blacklist" Cast and pulling down $125,000 per episode.
2. Megan Boone – Elizabeth Keene
Megan Boone's net worth is an estimated $3 million dollars . Born in 1983 in Petoskey, Michigan, she got a degree in acting from Florida State University in 2005. Prior to The Blacklist, her biggest television role was as DDA Lauren Stanton in seven episodes of "Law & Order: Los Angeles". Additional film and television credits include "Blue Bloods", "About Cherry", "The Myth of the American Sleepover", "HMS: White Coat", "Family Games", "The Cleaner", "Cold Case", and "Harvard Medical School". Megan also received a Gen Art Film Festival Best Actress award for her role in "Leave Me Like You Found Me" in 2012.
As Elizabeth Keene, Boone gets to really flex her acting chops opposite Spader. They make a good team and the majority of the viewing audience wants desperately to believe that he is really her father. Viewers were crushed when she was allegedly killed off in Season 3, only to come back from the dead, living to fight another day alongside Red, and her husband Tom, as well as all of the FBI agents. Well, that is the ones who were still speaking to her after she faked her own death.
3. Diego Klattenhoff – Donald Ressler
Diego Klattenhoff's estimated net worth is $2 million as a member of The Blacklist Cast. The 36-year-old Canadian actor plays handsome and sensitive FBI agent Donald Ressler on the show. In addition, the hunky 5-foot 11-inch actor has been nominated for a SAG Award for Outstanding Performance by an Ensemble in a Drama Series. Diego's estimated yearly income is an approximate $235,294, including all of his ads, endorsements, and sponsorships, as well as his albums/songs earnings. The yearly progression of his net worth is:
2012- $1,142,857
2013- $1,600,000
2014- $1,739,130
2015- $2,000,000
4. Harry Lennix – Harold Cooper
Harry Lennix has an estimated net worth of $4 million. As his considerable contribution to the very well-rounded The Blacklist Cast, Harry Lennix plays Harold Cooper. The 53-year-old Chicago-born Lennix made his fortune not only from "The Blacklist", but for his roles in such films as "Man of Steel" and "Justice League: Throne of Atlantis". He is married to Djena Nichole Graves.
5. Hisham Tawfiq – Dembe Zuma
Hisham Tawfiq has an estimated net worth of $200,000. He plays Dembe Zuma on the show. Dembe is Red's sidekick, security detail, and bodyguard. Dembe has always got Red's back, scaring off any would-be assassins at every turn. He's been on the show since 2014 and frankly Red would probably be dead without him. Hisham is a New Yorker and a former Marine. As a pivotal member of The Blacklist Cast, he has been in 71 episodes from 2013 to 2016 and is now a series regular. Prior to The Blacklist, he was in the Law & Order spin-offs, Criminal Intent and SVU, as well as in Lights Out, 30 Rock, Golden Boy, Kings, and the remake of Ironside in 2013 on NBC.
6. Ryan Eggold – Tom Keene
Ryan Eggold has an estimated net worth of $3 million. He plays Elizabeth Keene's husband and baby Agnes' father, Tom Keene, and has been in all 72 episodes from 2013 to 2016. He previously played Ryan Matthews on 90210, which was a CW teen drama series. The 33-year-old Southern California native is a graduate of USC's highly regarded theater department. Shortly after graduating, he landed recurring roles on HBO's Entourage, the Young and the Restless on CBS, Brothers & Sisters on ABC, and Veronica Mars on the CW Network. Then he obtained his first gig as a series regular on FX's Dirt prior to joining The Blacklist Cast.
7. Amir Arison – Aram Mojtabai
Amir Arison's net worth is estimated at $5 million. Roles in "The Visitor" and "Law & Order" contributed to his fortune. He currently plays FBI agent Aram Mojtabai on The Blacklist. Born in St. Louis, Missouri, the 39-year-old Arison has been in 58 episodes of the show between 2014 and 2016.
Tell us what's wrong with this post? How could we improve it? :)
Let us improve this post!