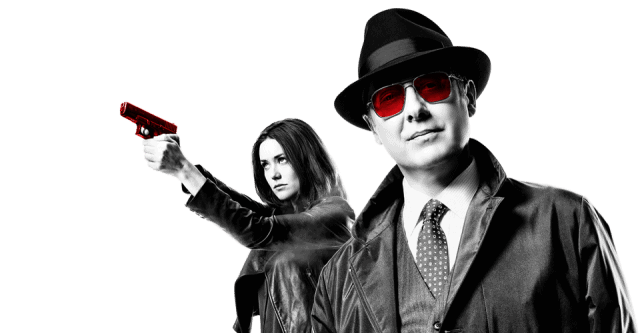 The Blacklist, a wildly popular television show, has been captivating audiences since its premiere on September 23, 2013, on NBC. Now in its fourth season, the show has already received a Primetime Emmy Award for Outstanding Stunt Coordination For A Drama Series, Limited Series Or Movie. With its amazing stunts, acting, writing, and direction, it's no wonder fans are curious about the cast's net worth and background. So, let's dive into the world of The Blacklist cast and uncover some fascinating facts.
1. James Spader – Raymond Reddington
James Spader, who plays Raymond "Red" Reddington, has an estimated net worth of $10 million. The 56-year-old actor has had an illustrious career, with roles in major motion pictures like "Pretty in Pink" and "Sex, Lies, and Videotape". He also appeared in the 2015 film "The Avengers: Age of Ultron" as the villainous robot Ultron. Spader left school in the eleventh grade to pursue acting at New York City's Michael Chekhov School. Before becoming a full-time actor, he held numerous menial jobs, including loading railroad cars, busboy, stable boy, truck driver, and yoga instructor. Now, as the leader of "The Blacklist" cast, he earns $125,000 per episode.
2. Megan Boone – Elizabeth Keene
Megan Boone, who plays Elizabeth Keene, has an estimated net worth of $3 million. Born in 1983 in Petoskey, Michigan, she earned a degree in acting from Florida State University in 2005. Prior to The Blacklist, her biggest television role was as DDA Lauren Stanton in seven episodes of "Law & Order: Los Angeles". Boone also received a Gen Art Film Festival Best Actress award for her role in "Leave Me Like You Found Me" in 2012.
3. Diego Klattenhoff – Donald Ressler
Diego Klattenhoff, who plays FBI agent Donald Ressler, has an estimated net worth of $2 million. The 36-year-old Canadian actor has been nominated for a SAG Award for Outstanding Performance by an Ensemble in a Drama Series. His estimated yearly income, including ads, endorsements, sponsorships, and album/song earnings, is approximately $235,294.
4. Harry Lennix – Harold Cooper
Harry Lennix, who plays Harold Cooper, has an estimated net worth of $4 million. The 53-year-old Chicago-born actor has made his fortune not only from "The Blacklist" but also from roles in films like "Man of Steel" and "Justice League: Throne of Atlantis".
5. Hisham Tawfiq – Dembe Zuma
Hisham Tawfiq, who plays Dembe Zuma, has an estimated net worth of $200,000. Dembe is Red's sidekick, security detail, and bodyguard. Tawfiq is a New Yorker and a former Marine. Prior to The Blacklist, he appeared in Law & Order spin-offs, Criminal Intent and SVU, as well as in Lights Out, 30 Rock, Golden Boy, Kings, and the remake of Ironside in 2013 on NBC.
6. Ryan Eggold – Tom Keene
Ryan Eggold, who plays Tom Keene, has an estimated net worth of $3 million. The 33-year-old Southern California native is a graduate of USC's highly regarded theater department. He previously played Ryan Matthews on 90210, a CW teen drama series, and had recurring roles on HBO's Entourage, the Young and the Restless on CBS, Brothers & Sisters on ABC, and Veronica Mars on the CW Network.
7. Amir Arison – Aram Mojtabai
Amir Arison, who plays FBI agent Aram Mojtabai, has an estimated net worth of $5 million. Born in St. Louis, Missouri, the 39-year-old actor has appeared in 58 episodes of The Blacklist between 2014 and 2016. Roles in "The Visitor" and "Law & Order" also contributed to his fortune.