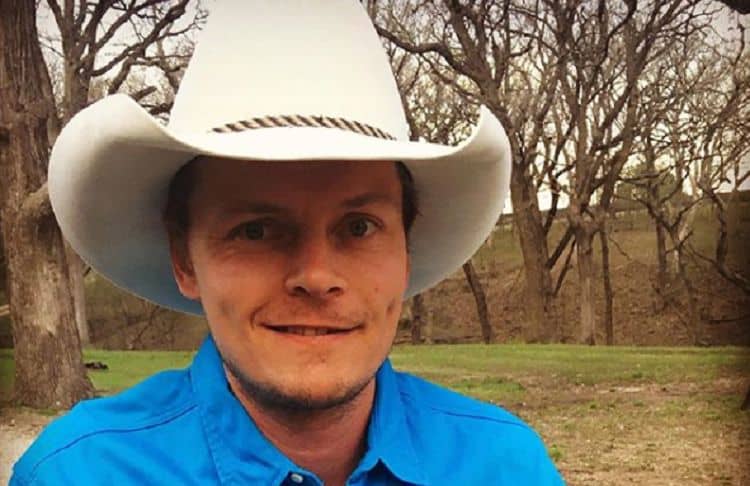 Ned LeDoux is a country music singer and songwriter who is following in the footsteps of his father Chris LeDoux. Unfortunately, his name has come up in the news in recent times for a very sad reason, which is that his 2-year-old daughter has passed away because of a choking accident. Here are 10 things that you may or may not have known about Ned LeDoux:
1. Comes From the Cowboy State
Appropriately, LeDoux comes from Wyoming, which has been nicknamed the Cowboy State. This makes sense because the state is home to a huge number of ranches that have played a very important role in how its residents see themselves. With that said, while ranching remains an important part of Wyoming's economy, other sectors such as mining and tourism have become more and more prominent in recent times.
2. Born in Kaycee, WY
To be exact, LeDoux was born in Kaycee, WY, which is one of the towns that still have a very strong connection with cattle ranching in the present time. It is interesting to note that both LeDoux and his father Chris LeDoux can claim Kaycee to be their hometown.
3. Son of Chris LeDoux
The fact that LeDoux is the son of Chris LeDoux is pretty notable. After all, Chris LeDoux recorded a total of 36 albums over the course of his career, which managed to sell more than 6 million units in the United States. On top of that, Chris LeDoux was very familiar with the kind of lifestyle that is most associated with country music, as shown by how he started out by singing songs about the kind of life that he was living. In fact, it should be mentioned that he wasn't just a successful country musician but also a successful rodeo cowboy on the international level. Something that contributed to his rise.
4. Started Out in His Father's Band
LeDoux started playing music in public in 1998, which was when he became a drummer for his father's band Western Underground. He wasn't exactly a stranger to drums by that point in time, seeing as how he picked up his first set of drums when he was about 5 or 6 years old. With that said, it was very much a short-term arrangement that was necessary because the usual drummer was out for a few months thanks to a car accident.
5. Seem to Be Fond of Being Out On the Road
Speaking of which, his statement that playing with Western Underground was a dream come true suggests that LeDoux has a certain fondness for performing music while being out on the road. Something that is strengthened by the fact that he winded up choosing a career doing precisely that. It is interesting to note that LeDoux spent a lot of time traveling from place to place with his family even when his father hadn't managed to become successful in the country music scene yet.
6. Big Fan of Wyoming
It should be mentioned that LeDoux has expressed a fondness for the state of Wyoming. As he sees it, it has a mix of thing. Better still, the state offers plenty of room to stretch, which is definitely something that a lot of people enjoy when it comes to their living arrangements.
7. Got His Work Ethics From His Father
LeDoux has said that the biggest lesson that he ever learned from his father was that if he was going to do something, he should do the best job that he can. Due to this, he is very much a believer in playing every single song like it is the last song that he will ever have the chance to perform in public, which is an admirable attitude to take. Of course, this was just one of the many life lessons that LeDoux managed to pick up from his father and his mother, which he fully intended to pass on to his children..
8. Believes that Country Music Has a Great Following
Although LeDoux is most associated with country music, it is interesting to note that he isn't limited to the genre when it comes to his personal enjoyment. For instance, he has plenty of fondness for rock and roll, which was introduced to him by his older brother. Having said that, one of the things that LeDoux likes the most about country music is the people who follow it, which he believes to be one of the best followings that can be found in the music industry as a whole. Something that should be interpreted as no light praise.
9. Sings About the Kind of Life that He Has Lived
Perhaps unsurprisingly, LeDoux is also familiar with the kind of life that he sings about. In particular, it is worth noting that there is a family ranch where LeDoux learned from his grandfather how to ride a horse, how to handle the ranch animals, and various other things needed to make a ranch functional. However, while ranching is very much in his heritage, music is what has always been his personal passion. Luckily, these two things combine perfectly in the genre of country music.
10. His Daughter Recently Passed Away
Sadly, LeDoux's daughter Haven passed away in October of 2019 because of a choking accident. Very understandably, while he and his wife have made this announcement to the press, they have also asked for their privacy to be respected so that they can mourn in peace. Unfortunately, choking hazards are very much a real threat to infants and toddlers because they like to explore their environments, which is why they often put objects in their mouths. Even worse, they are so young that they might not have developed the necessary skills to prevent themselves from choking, which isn't helped by the fact that they have smaller and thus easier-to-obstruct airways as well as weaker systems that might not be able to summon up enough force to expel obstructions.