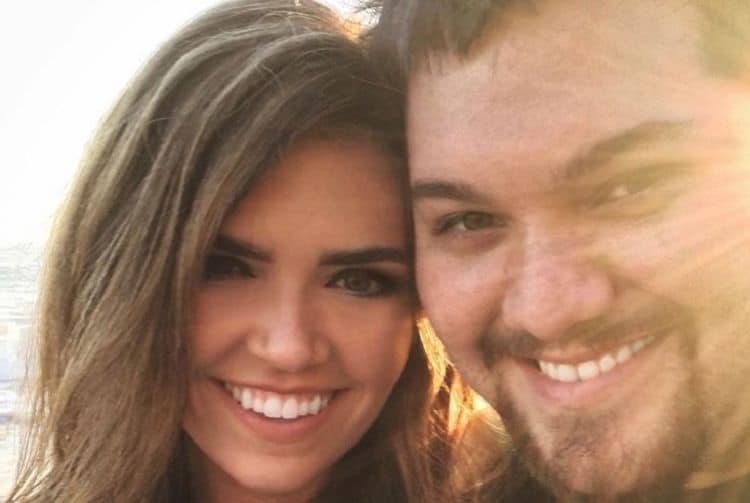 You know the name Van Halen. It's only one of the most iconic rock bands in the world, and you know you have a tee shirt somewhere. Or a record. Or a download. You grew up with them. Your parents grew up with them. It's all a situation that we went through, but did you know that the band has a new bassist? His name is Wolfgang. Wolfgang Van Halen, and it's not a coincidence that his last name is the same as the name of the band with whom he now plays.
1. His Parents are Famous
Sometimes you just have some pretty famous parents. You might assume that his father is Eddie Van Halen based on his last name, and you'd be correct about that. He was born to the famous Rockstar, but his dad is not the only famous face in his gene pool. His mother is the very famous actress Valerie Bertinelli. Additionally, it goes without saying that his uncle is another famous Van Halen, Alex.
2. He's Young
He may be the bassist in a band, but he's not tha told yet. He's still in his 20s, and he is making the most of his life every single day. He's been involved in a lot of stuff, and we cannot even begin to tell you how impressed we are that he's accomplished this much at such a young age. His birthday is March 16, 1991.
3. He's Named After Someone Famous
He may have two very famous parents, a famous uncle, and a famous name, but we also want to point out that his famous name is no accident. He got his name from his parents, who were both inspired by a classical artist by the name of Wolfgang Amadeus Mozart. Yes, he's named after Mozart – even if the most famous Wolfgang we all think of is Puck.
4. He Did Not Know His Dad Was Famous
He knew his dad. He grew up with his dad. But, he did not realize just how famous and important this father was for some time. He didn't know that he was famous until he was old enough to pick up CDs and check them out. It was only then he noticed that his father's face was on those CDs and he must be exceptionally famous.
5. His Dad is Heavily Inspired By Him
It's amazing to us when you find an inspiration in life and you live with that. For the Van Halen family, it's Eddie finding inspiration in his son. He's got an instrumental called 316 that's all about his son's birthday. He's got a line of guitars with Peavey that are named after his son. He is someone who is always inspired by his son and by fatherhood, and we adore that.
6. He's Got a Solo Album in the Works
He's been the lead bassist for two bands now, including his father's very famous band. However, he also has an album of work in the making right now that's been delayed more than once due to very interesting reasons. He's been writing, recording, performing, and perfecting for a long time, and he is ready to let it happen.
7. He's not Sure What Fans Will Think
One more thing that we think is important to know about this young man is that he's not entirely sure what his fans will think about his own music when he finally releases it. He's worried that they will not like what they hear because it's not Van Halen enough for them.
8. He's Been in the Band for Over a Decade
Fun fact; did you know that he was only 16 when he took over the role as bassist in his father's band? The former bassist, Michael Anthony, was working on it up to that point, and then he took over. He's been with the band over 13 years now, and it's something that never fails to impress us.
9. He's Close to His Mom, Too
Considering he's in the band with his dad, we already know that they are close. However, he's a young man who also loves his mother, respects her, and spends a lot of time with her. They are very close, and she's someone he loves to be with. She is good about trying to keep herself out of his personal life to the best of her ability, but sometimes her mom-ness gets in the way of that, and she just has to know what's up with his personal life.
10. His Mom Has a Cute Nickname for Him
She calls him Wolfie, and she says he made fun of her when she got her own cooking show. She used to burn his popcorn all the time, and that makes for a fun joke between the two of them. We love that he is a famous rock star, yet he is so close to both of his parents. That's the best.
Tell us what's wrong with this post? How could we improve it? :)
Let us improve this post!