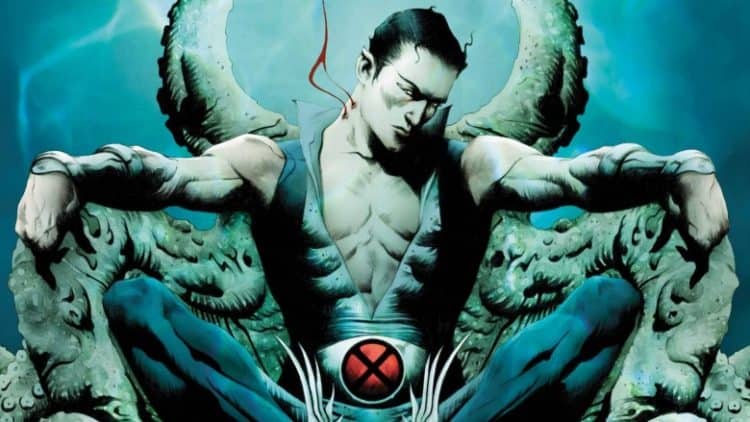 Unless you're a big fan of the Marvel comics universe then you might not know anything of Namor the Sub-Mariner. He's one of Marvel's oldest heroes/anti-hero/villain however, and he's been around long enough to have tangled with quite a few of the Marvel's mightiest heroes. He's been an enemy of the Fantastic Four, the Avengers, and of Black Panther throughout his long history and has done a great amount of damage. He's also been a rather big hero at times when he switched over, becoming an asset to the heroes of earth and proving that he can be someone that they can rely on even if his methods aren't always something they're willing to consider. When it comes to the MCU however the rights to the character are the biggest dispute at the moment since it would seem that his rights are still locked up with Universal. Until that gets settled it's not too likely that we'll see a Namor film anytime soon.
But we can at least hope and dream that things will get sorted out.
Namor has been kind of a difficult character throughout the Marvel universe.
To be honest he's one of the most powerful earthbound warriors in the Marvel universe, though his power levels are not quite at the same level as other heroes that are capable of taking on villains and heroes that are not from earth. He's as tough as they come when he's in the water, where few can touch him, but his presence is kind of up and down throughout the comics since he kind of has to fit into a story line in order to really make sense. A lot of his personality seems to be that he wants to be left alone and will only come forth when he sees a reason to do so. In the comics however that could be easily accomplished by so many means that he's been seen quite a few times, but only insofar as the actions of the surface world affect him and his home. The only other difficulty comes from wondering if he's going to be used as a villain or a hero.
As a villain he's almost certainly a more believable character.
Ever since he came in Namor has been the kind of haughty character that's much better as a villain since he's pretty arrogant, powerful, and quite full of himself. Even if he tends to lose he won't easily cede defeat since he'll tend to make his escape and come back more determined than ever. He's the villain that almost has to be defeated and locked away or killed since he doesn't give up easily and has the power of the sea at his beck and call for the most part. To some he might not be as powerful as Aquaman but he's still able to command sea life, is incredibly strong, and is the kind of villain that has the ego to match his might. In the comics he's been quite powerful and more than a nuisance a lot of times so in the MCU he should easily come in as a major threat that a hero might have to bring in his allies to fight off.
It's possible he could be brought in during the sequel to the Black Panther.
Since Klaue and Killmonger were killed off in the first movie and M'Batu was made into an ally it stands to reason that T'Challa, since he'll be making his way back, will need an enemy worthy of of his stature as king and someone that can threaten Wakanda for whatever reason. Whether a person wants to believe it or not Namor and Black Panther would be one awesome fight to see since both have great advantages over the other that would cancel out upon meeting and bring the battle to a more even keel. While Namor could simply flood Wakanda thanks to his command of the earth's oceans and over water in general he tends to prefer hand to hand combat and as such the fight that would be brought to T'Challa would be more furious than anything he's ever faced since Namor is the strongest person he would have ever faced, stronger than Killmonger or the creatures that he and his allies fought in Infinity War. In fact the only person that T'Challa has fought in the MCU, briefly, that could put Namor on his back would be Thanos, and since it's assumed that Thanos will either be meeting his end in Avengers 4 or being relegated once more to the boondocks Black Panther is going to need a villain to stand again. Namor could be the perfect choice for such a battle.
Whether it happens or not the idea for a Namor movie could be coming in the future, but it's not for certain when it might finally arrive.