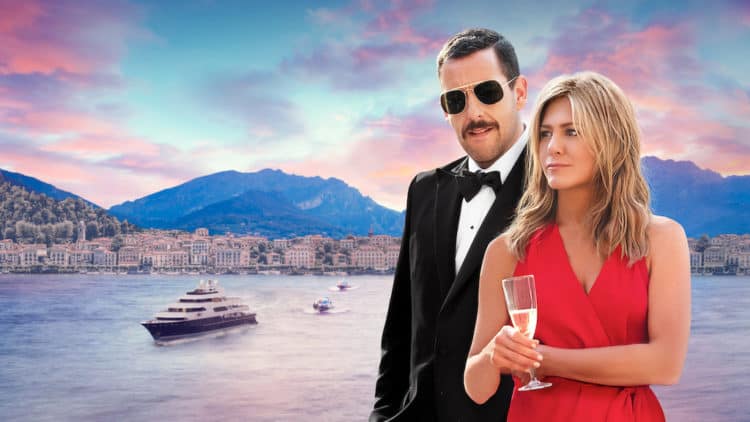 If one were to think about names of the most memorable comedians from the 21st century, it's more than likely to find Adam Sandler make the cut. Most of the Hollywood actor's hit movies have already become comedy cult classics that continue to be passed on from one generation to the other. Who could ever forget 90's fan favorites, such as Happy Gilmore, Billy Madison, The Wedding Singer, and 50 First Dates? The list continues to go on. Even though Sandler has already cemented his mark in the industry, there is no slowing him down anytime soon. He continues to innovate his craft and come up with new ideas, which fortunately means more movies to look forward to. One of those recent innovations came in the form of the other movie genres aside from the usual comedy. This was seen in Sandler's acclaimed crime thriller, Uncut Gems, which made waves in 2019, and gained critics' approval. After the success of the movie, Sandler continued to gain momentum, as his production company, Happy Madison Productions, extended its contract with Netflix for an additional four films. As a fan of the Sandman, it is most exciting to see him expand his repertoire, and create more films that are able to provide comic relief and stand the test of time.
Uncovering the First Movie
Another one of Sandler's recent Netflix wins was through the comedy mystery film, Murder Mystery, which was also released last 2019. The movie reached peak success, and even became one of the most watched Netflix movies for that year in most parts of the world. The film was co-starred by one of Sandler's favorite onscreen partners and Hollywood's sweetheart, Jennifer Aniston (The Morning Show), and followed the lives of a couple, Nick and Audrey Spitz, portrayed by Sandler and Aniston, whose much awaited European getaway turns grim, as they are suddenly caught in the middle of a murder investigation aboard a billionaire's yacht. The classic whodunnit plot paired with the chemistry of the two leads, and not to mention a stellar ensemble, easily made the movie a blockbuster project. Some of the other talented cast members included, Luke Evans (Nine Perfect Strangers), Terence Stamp (Star Wars: Episode I – The Phantom Menace), Gemma Arterton (Quantum of Solace), David Walliams (Rock Profile), Dany Boon (Welcome to the Sticks), John Kani (The Lion King), Adeel Akhtar (Murdered by My Father), Ólafur Darri Ólafsson (The Secret Life of Walter Mitty), Luis Gerardo Méndez (Club de Cuervos), Shiori Kutsuna (Deadpool 2), Erik Griffin (Workaholics), and Sufe Bradshaw (Veep).
Updates on the Sequel
Fans of the hit movie would be delighted to know that the fun did not end with the film's big ending reveal. The team behind Murder Mystery still have a lot more stories up their sleeves, and is coming back with a vengeance! The upcoming sequel was first announced to be in development last October 2019, and is reported to be directed by Jeremy Garelick (The Wedding Ringer), and written by James Vanderbilt (The Break-Up). Viewers who still can't get enough of the Sandler-Aniston tandem are about to have their wishes granted, as both lead stars are set to reprise their roles. Fans can finally breathe a sigh of relief. The previous film was also able to promote a sense of wanderlust to its viewers, as they were transported to a first class trip around Italy and Monaco. Those still craving for their next onscreen escapade are in luck, as the upcoming movie is reported to be shot around Paris and the Caribbean. Talk about traveling in style a second time around.
The much-anticipated film may be starting to create some online buzz again, but its development is still in the early stages. The ongoing COVID-19 pandemic may also be causing some production delays, but at the end of the day, there's still enough reason for viewers to get excited about the sequel. Apart from the cast members' grand reunion, the new storyline is also set to contain another unique adventure. This time around, Sandler and Aniston are reported to put their investigating skills to another test, as they go on a Sherlock Holmes-type of quest to unravel another mystery. Leave it to Sandler and his team to surprise their viewers, and take them on another wildly entertaining ride. News on the film's release date is also still up in the air, but given its current timeline, the sequel could most probably be released by late 2022 or early 2023. Sandler may have had his fair share of hits and misses throughout the years, but one thing is certain. When he gets it right, magic just happens. We've got our fingers crossed.
Tell us what's wrong with this post? How could we improve it? :)
Let us improve this post!