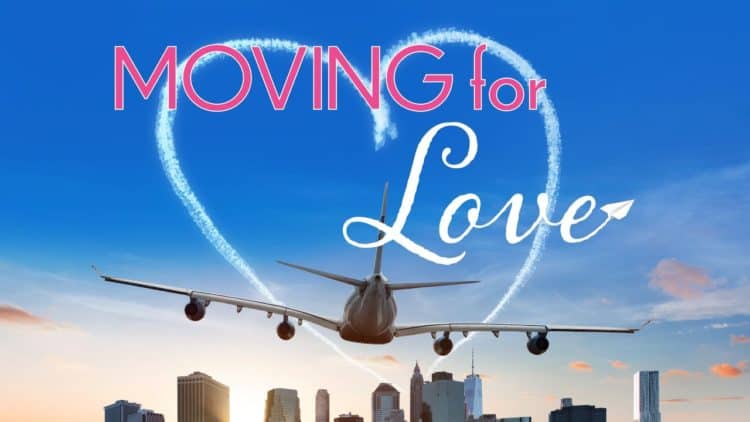 Over the years, HGTV become known for its real estate and home design content. Every time it seems like the network can't possibly come up with another idea, it does. One of HGTV's latest offerings is a show called Moving for Love which follows long-distance couples across the country who are hoping to bridge the gap by moving to the same place. As you can imagine, moving from state to state can be a big adjustment, and these couples will have to deal with their fair share of bumps in the road. In the end, however, they all hope to get the happily ever after they've been looking for. Keep reading for 10 things you didn't know about Moving for Love.
1. Each Episode Will Feature A Different Couple
If you plan on watching Moving for Love, get ready to be introduced to a new couple each episode. While it'll be nice to get to know different couples throughout the season, it's also kind of a bummer that we won't get to see anyone's story spread out over the course of several episodes.
2. Each Episode Will Be An Hour
People who like shows with long seasons will probably be a little annoyed to find out that the first season of Moving for Love is only going to have six episodes. The good news, though, is that all of the episodes will have an hour time slot. Hopefully, longer seasons will be considered down the line.
3. The Couples Aren't On The Same Page About Who Should Relocate
One of the things that makes Moving for Love so interesting is that the couples aren't quite on the same page. While they know it's time for them to be in the same area, they can't decide which one of them should move. They also can't always agree on what they want out of their dream home. As you can guess, this creates room for lots of drama.
4. The Show Doesn't Feature A Real Estate Agent
Most HGTV shows feature a designated real estate agent who is responsible for helping the people on the show buy and/or sell a home. However, that isn't the case this time around. The couples on Moving for Love will be going through the home buying process on their own.
5. The Show Is Filmed All Over The Country
Since Moving for Love features couples from all over the United States, it's only right that filming happens in those locations as well. Unfortunately, we weren't able to find any details on when the show was filmed or how any of the couples were chosen for the series.
6. You Can't Follow The Show On Social Media
Moving for Love is the perfect kind of show to follow on social media, but that isn't a possibility at the moment. As of now, the series doesn't have any official social media platforms. However, that could change if the show ends up developing a large fan base.
7. Episodes Can Be Streamed On Discovery +
New episodes of Moving for Love air on HGTV on Wednesdays at 11 pm est. If 11 is a little past your bedtime, you'll be excited to know that you can also stream the show after it airs. In addition to being able to watch it on the HGTV website, you can also watch via Discovery +. Keep in mind, however, that you will need a subscription to the platform in order to access the show.
8. There's No Word On A Second Season
Getting attached to a new show only for it to get canceled after one season is incredibly annoying. I don't think that's something fans of Moving for Love are going to have to worry about, though. While the show hasn't yet gotten the green light for another season, it seems very likely that it'll end up getting renewed.
9. Real Estate Will Still Be Part Of The Show
On the surface, Moving for Love seems more like a show about relationships than anything else. For that reason, some people may be wondering why it's on HGTV and not another network. The answer is pretty simple: even though the couple's relationships are a major part of the show, relocation and real estate are truly the main focus.
10. The Show Has A Connection To 90 Day Fiance
If the concept of Moving for Love sounds slightly similar to another reality show, that's because it is – at least kind of. The same production team that brought us 90 Day Fiance is also behind Moving for Love. If you've ever seen 90 Day Fiance then you know this could either be a good thing or a terrible one.
Tell us what's wrong with this post? How could we improve it? :)
Let us improve this post!