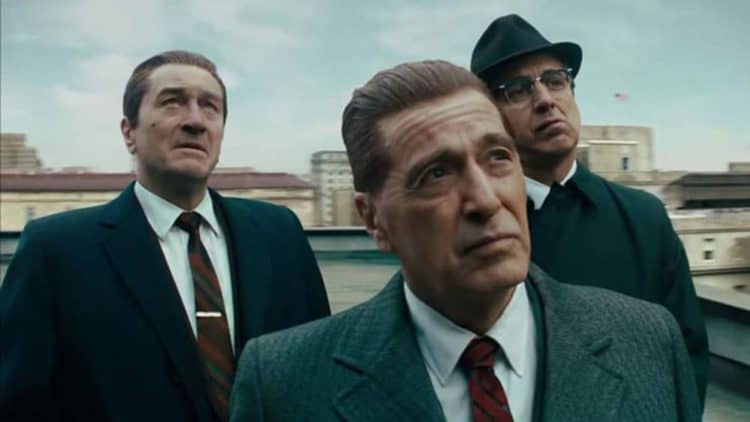 Although we hope it isn't Martin Scorsese's last film, The Irishman, adapted from the book I Heard You Paint Houses by Charles Brandt, certainly feels like a swansong. An epic tale of how truck driver and World War Two veteran Frank Sheeran (Robert de Niro) become a hitman for the Italian mafia, linking his fate with Jimmy Hoffa (Al Pacino), the head of the Teamsters Union, it feels very much like the inverse and commentary upon his own gangster films such as Goodfellas, Mean Streets and Casino.
It's a deeply sad and uncommonly moving film, a reverie upon masculinity, brotherhood, organised crime and the death of the American dream. Playing now on Netflix after a limited run in theatres, it has been hailed as Scorsese's best film in over thirty years. If you have already seen the movie and want to find more like it, we have compiled a list of ten others which either compliment its themes or tie into its cynical view of history. Read on to see what we chose and feel free to leave your suggestions in the comment section below.
Warning! Spoilers for The Irishman will follow:
1. Goodfellas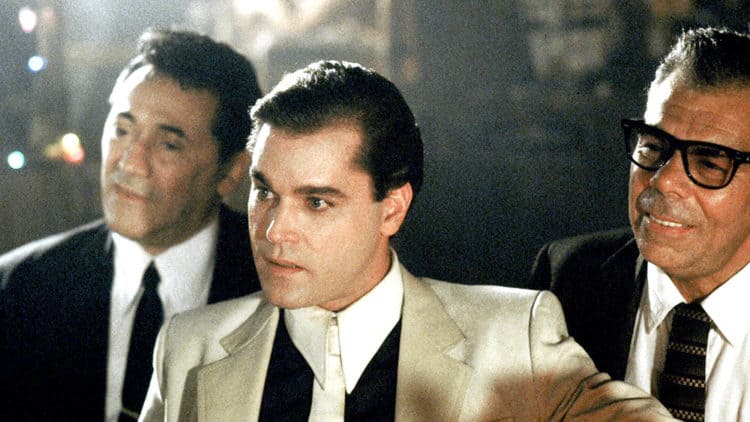 While Casino is directly referenced in The Irishman by mentioning how trade union money was used by the mob to fund Las Vegas casinos, and Raging Bull perhaps better ties into The Irishman's themes of stunted masculinity, Goodfellas, charting the rise and fall of a small-time mafia member, is the obvious Scorsese-directed go-to point after watching this film. Starring Ray Liotta as a young Irish-American who joins the Italian mafia, it is a breathless exploration of what it means to live like a criminal. Both films even visit some of the same locales, such as the iconic Copacabana nightclub: a well-known gangster hotspot. But where Goodfellas could be accused of glorifying the gangster life, The Irishman goes far deeper in showing how hollow its promise really is.
2. The Godfather: A Novel for Television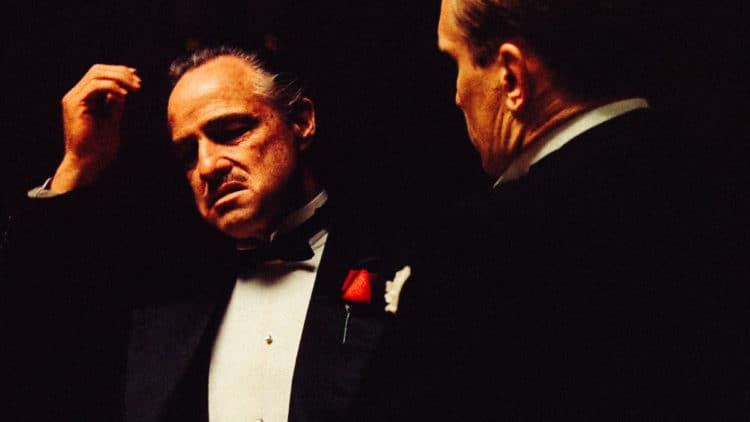 One of the main debates that swirled around The Irishman is that its unwieldy length perhaps made it more suited for a TV miniseries, forgetting that long runtimes have been a staple of cinema ever since Greed, released in 1924, clocked in at 462 minutes. Yet this concept isn't entirely without precedent: in 1977 The Godfather and The Godfather Part II were packaged together in chronological order as a seven and a half hour TV miniseries. Another epic tale of how the mob life makes it hard to sustain relationships with your wife and family, both Godfather movies, however you choose to watch them, are essential viewing for The Irishman fans. The ending of Scorsese's film seems like a rebuke to the end of The Godfather; no longer a door shut in the face, hiding dark secrets within, but one slightly ajar, allowing the possibility of hope to creep in.
3. The Leopard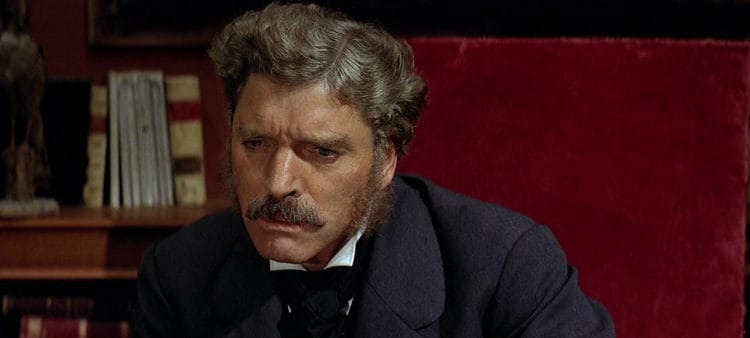 Martin Scorsese's passion for world cinema is unbridled, his knowledge wide-spanning. One Italian director he particularly admires is Luchino Visconti, director of classic films such as Rocco and His Brothers and Death in Venice. His masterpiece, however, is The Leopard, starring Burt Lancaster as a nobleman disenchanted with the direction his country is going in. It is most notable for its great ball scene, which takes up the entire final third of the movie. Martin Scorsese evokes a similar ultra-specific end-of-an-era feeling at Frank Sheeran's testimonial dinner, a slow motion funeral march for a man who has no idea what's coming,
4. JFK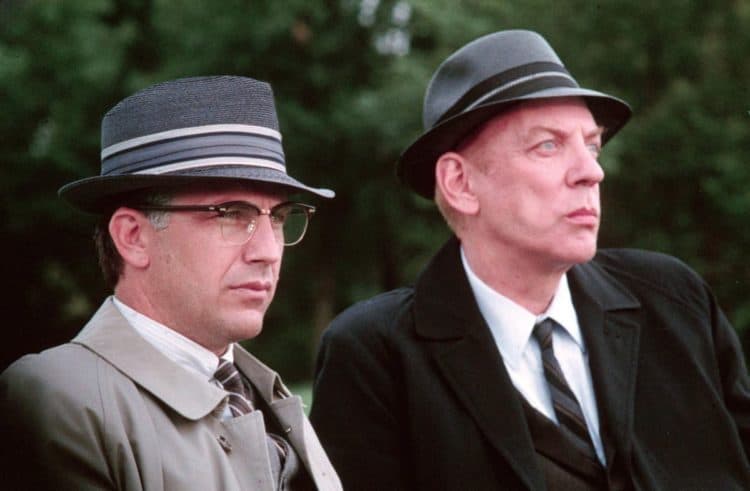 When it comes to the death of Jimmy Hoffa, nobody really knows for sure who killed him. Frank Sheeran confessed to the killing on his deathbed, something that is depicted in The Irishman itself, but historians dispute his account due to some inaccuracies. Yet it is not just Hoffa's death that is given the alternative history treatment here: from the Bay of Pigs to John F. Kennedy's election, The Irishman indulges into the common conspiracy theory that the mafia are behind everything. The film even goes so far as to suggest they were responsible for Kennedy's assassination. To learn more, a great place to start is Oliver Stone's film JFK, which meticulously argues that the official version of his death – Lee Harvey Oswald did it – shouldn't be taken at face value.
5. Margaret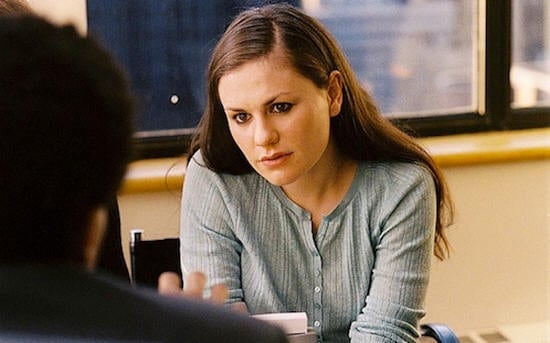 One of the biggest controversies of The Irishman is that Anna Paquin – who turns in a devastating performance as Frank's judgemental daughter – only speaks seven words in the movie. Despite the fact that her silence is the point, her refusal to talk to her father the price he pays for his sins, many leaped upon this as yet more evidence that Scorsese – who has directed several woman in Oscar-nominated performances – doesn't care about the other sex. If you want to see what Paquin is like when she talks a lot, look no further than her career best turn in Margaret, playing a young woman whose life is turned upside down when she accidentally causes a tragedy. Alternately spunky, insecure and deeply, deeply human, it is a great performance by a master actress.
6. Fargo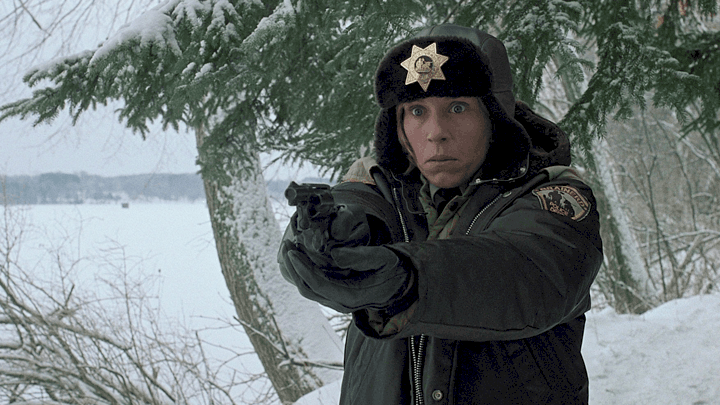 This may be the most tenuous connection on the list, but both the Coen Brothers comedy-crime movie and The Irishman share a method of human disposal: the wood chipper. Used to dispose an enemy of Anthony Provenzano (Stephen Graham), this scene harks back to Fargo's infamous murder scene. Likewise both films, although very dark, manage to find the comedy in even the most dismal of situations. Remade into a TV series in 2014, it stars Jesse Plemons, who also plays Jimmy Hoffa's son in The Irishman.
7. The Iceman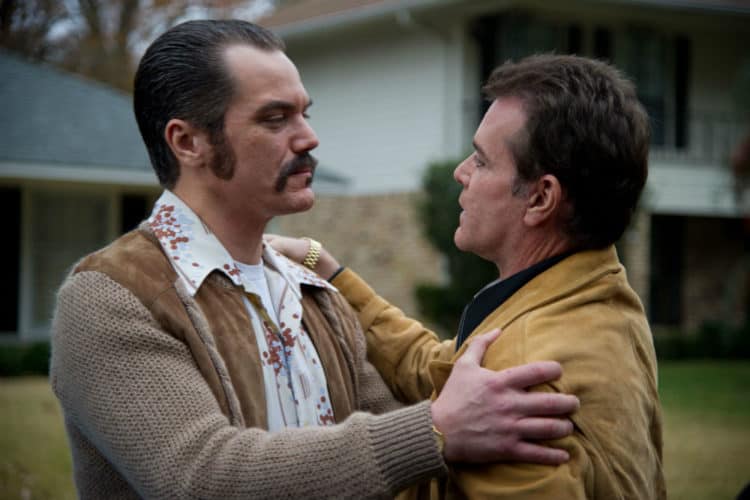 The life of a hitman is a sad and lonely one. After all, it's hard to be a kind family man if you spend your career killing people. In this respect, The Iceman, starring Michael Shannon as a sociopathic contract killer, can be seen as something of a dry run for The Irishman. While never remotely reaching the heights of Scorsese's film, it still has a fair few interesting things to say about having a family while being a deadly killer.
8. Sea of Love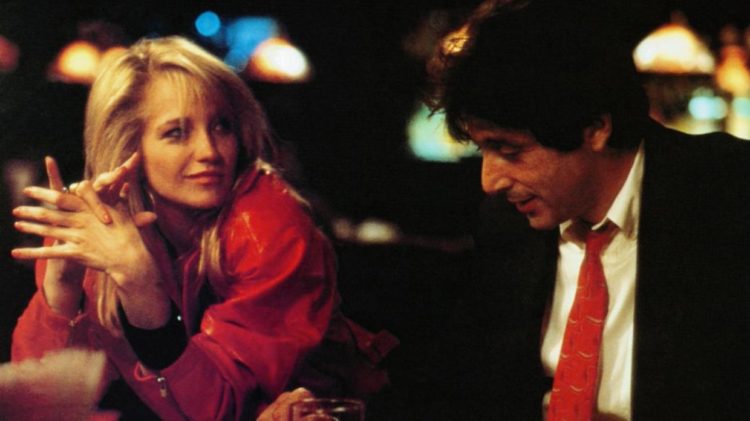 For all his bluster and corruption and sweary rants, there is a sense that Jimmy Hoffa's mission is devoted to improving the lives of the men in his Teamsters Union. The great Al Pacino shows great warmth as the ice cream loving man, someone who, unlike Joe Pesci's Russell Bufalino, can really connect with Frank's daughter Peggy. Although quite a different film, this performance brings to mind his underrated turn as a cop who falls in love with a potential serial killer in Sea of Love. Well worth seeking out if you want to see Al Pacino in a more generous mood.
9. Road to Perdition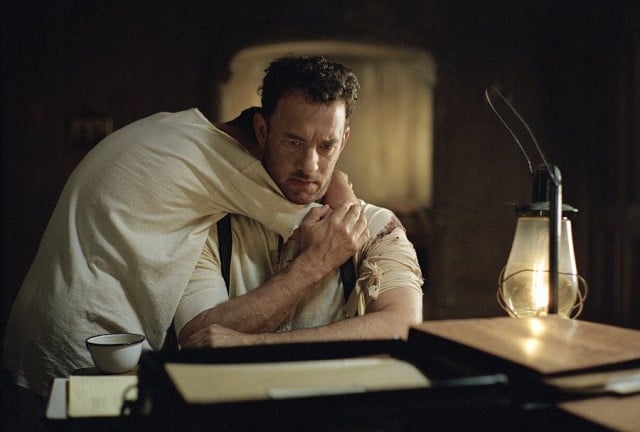 Another tale of a sad enforcer, Sam Mendes' Road to Perdition, based on the graphic novel by Max Allen Collins, expertly shows the difficulty of being loyal to both one's boss and one's family. Set in 1931, when the Chicago mob was at its height, it boasts brilliant cinematography that truly evokes the darkness of the rain-soaked streets of the Windy City. Additionally, Tom Hanks plays a rather more muted character than usual, a true precursor to Robert De Niro's sad eyes and closed-off performance as Frank Sheeran.
10. On the Waterfront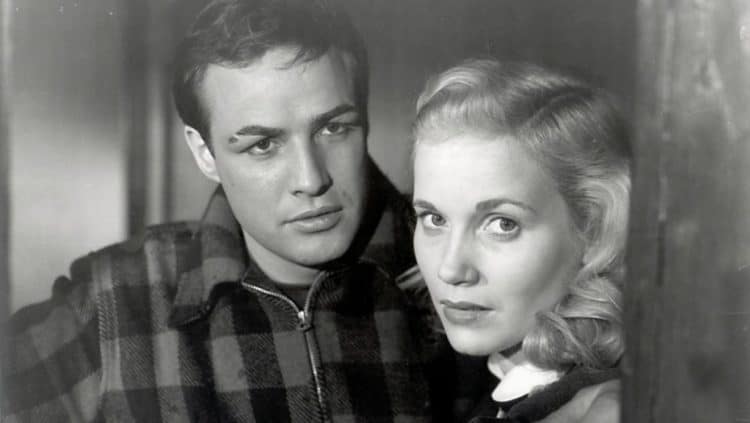 The stealth tragedy of The Irishman is the gradual erosion of trade unions between the 50s and the present day. While union membership was about 35% of the working population in 1954, the number stands at 10.7% today. While Reaganite policies can be also blamed, the unions often corroded from the inside, their mob ties making them hard to maintain. A classic union-based tale that doubled up as an allegory of the McCarthy era is On The Waterfront, which stars Marlon Brando as a union enforcer who becomes conflicted when he falls in love with the sister of a murdered dockworker. Released in the height of the trade union era, it cleverly foretold their slow and painful demise due to mob involvement.
Tell us what's wrong with this post? How could we improve it? :)
Let us improve this post!