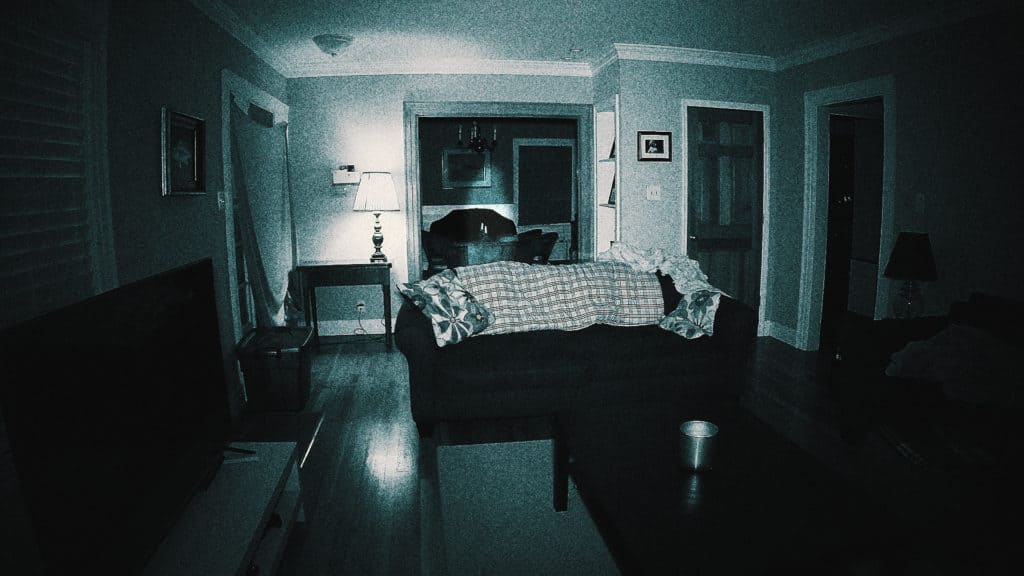 Even for those that like ghost stories this one might be kind of 'meh'. It's important to try out new shows and movies every now and then since it's possible that something great could be found when one is sifting idly through the many different titles that are available out there, but sometimes we land on a dud and watch it all the way through, hoping it will get better or find a way to entertain us. The Blackwell Ghost feels as though it would entertain some folks and possibly inspire them to get into ghost hunting or even just paranormal research as a hobby. But while there is something to be said about this feature that could be positive, there's a lot that's been seen in other movies that would make it possible to take a look at this and be highly doubtful. The documentary which isn't a documentary goes along as one might expect and of course, we get to see a strange shadow moving about and things going bump in the night. But the sad part about this is that even paranormal experts are dubious about this kind of stuff any longer.
Many people still believe in ghosts and spirits and their existence, but the era of scam artists and the various ways they can fool the unwary have made a lot of people lose their belief in this type of thing since these days a lamp turning on and off by itself isn't exactly a groundbreaking find. Plus, the shadows that move across the room in full view of the cameras tend to get debunked all the time, so there's no saving grace there. The history of the home that the lead in this feature visits doesn't feel any creepier than any other home found in an old neighborhood, but with a little camera work and a bit of sleight of hand it becomes a little too easy to think that someone might have been setting things up to make it look authentic.
It's best to take this as a movie and not get fooled as many were with the found-footage thriller The Blair Witch Project, since the fact that there are at least 5 different parts to this documentary makes it feel as though someone might have been in search of ghosts but eventually had to bite the bullet and make something up to get a few sales. There are a lot of people that want to believe in ghosts and will say and do just about anything to make sure that others want to do the same. But the many documentaries that have come and gone have been either debunked or held in disbelief and even mild contempt by some people since like it or not, the paranormal is great when trying to sell fiction, but people believe that they've seen way too many tricks to be taken in by anything else than an actual ghost sighting since there's simply too much that can be done with special effects, and no one wants to be led down that primrose path, seeking a red herring that might or might not be real.
That's why The Blackwell House is kind of tough to believe in as anything other than a carefully crafted farce that hypes up those that want to believe in the paranormal while those that aren't taken in so quickly are free to laugh and say what they will. A lot of us might actually believe in the afterlife and that there are spirits and ghosts roaming around at will, but until we see it, we're not going to be cowering in fear or running from strange noises unless there's an absolute reason to do so. On one hand, it's kind of rough to think that society has become so cynical and jaded that they can't bring themselves to possibly believe in anything unless it slaps them across the face and announces its presence, but on the other hand, it's still too easy to fool some folks, and despite any and all beliefs that have to do with ghosts, there are plenty of people that are more than willing to make a few bucks while playing on the fears and beliefs of others.
As far as entertainment value goes, this movie might be one that a lot of people figure they can miss out on and it won't be that big of a deal. If you're into documentary-style movies then it might be right up your alley. But the fact remains that it's something that a person will have to decide for themselves when it comes to the reality of it. Ghost stories are usually a big draw for a lot of people, but there are still those features that kind of fail to live up to their brief synopsis.