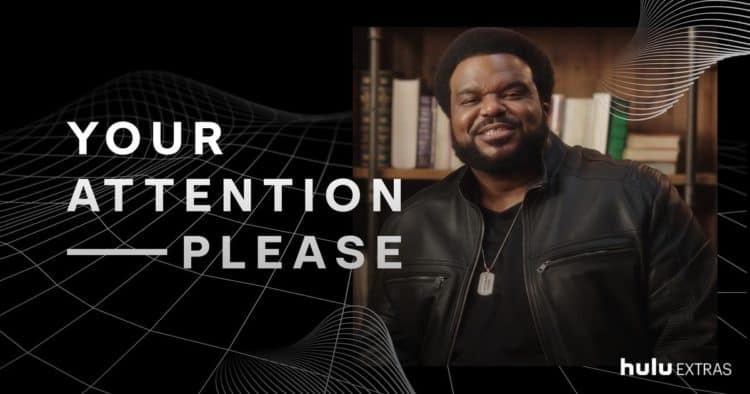 This year, the world is witnessing a change in the experience of black content, courtesy of Hulu, Disney+, and ESPN+. In March this year, the streamers, all part of the Disney umbrella, joined forces in launching a campaign dubbed 'Initiative 29'. The campaign is a commitment by the streamers to unveil black content throughout the year. On the 29th of each month, they will unveil shows by black creators. " The content drops will be unique and authentic to each streamer, and together represent a continued commitment to Black storytelling, always," Hulu revealed through its website. Since the campaign began, Hulu has streamed a variety of shows, including Malcolm X, RuPaul's Drag Race, Brooklyn's Finest, Farewell Amor, Tyler Perry's Madea Goes to Jail, Halle Berry's Oscar breakthrough, Monster's Ball, and Waiting to Exhale, all of which made their debut in April. In its June's leg, the streamer brought in The Obituary of Tunde Johnson, Dear White People, the Black-ish spin-off, Grown-ish, Soul of a Nation, which also features former President Barack Obama, Rise Again: Tulsa and the Red Summer, and Summer of Soul. On the 29th, the streamer unveiled these interesting shows as part of the 'Initiative 29' campaign:
Tyler Perry's 'Temptation'
Released in 2013, Temptation: Confessions of a Marriage Counselor is one of the mogul's self-written, produced, and directed movies. The film begins with a young married couple, Bradley, played by Zach Sale, and Lisa, played by Andrea Moore, who both walk into a counselor's office. As the film takes shape, the counselor (Candice Coke) tells Lisa the story of her sister, Judith. The film features Jurnee Smollet-Bell as Judith and also stars a vast cast including Vanessa Williams, Lance Gross, Kim Kardashian, Brandy Norwood, and Robbie Jones.
Film reviewer Peter Sobczynski has some not-so-good words for the film, he calls it 'so bad', 'the temptation is to laugh.' Compared to Perry's other works, in particular, Madea Goes to Jail, Sobczynski finds Temptations underwhelming. The same cannot be said for Johanna Curniffe, who has nothing but praise for the movie: " Loved this movie. Taught an invaluable lesson about not taking things for granted and a golden rule for spouses – always ensure that communication channels are always open – love and appreciate one another." Curniffe writes. The question as to whether it's a flop or a hit, assuming you haven't watched it yet, solely relies on how fast you stream.
'Are We There Yet?'
Originally released in 2005, Are We There Yet? is the brainchild of Steven Gary Banks and Claudia Grazioso. Produced on a thirty million budget, the film managed to gross $95 million at the box office. The film tells the story of Nick Persons, who despite not being particularly fond of children, finds himself attracted to a woman named Suzanne Kingston (played by Nia Long). The catch, however, is that Suzanne's children Lindsay (Aleisha Allen) and Kevin Kingston (Philip Daniel Bolden), are determined to get their parents back together, thereby getting in the way of each relationship she begins. The film also features Jay Mohr as Nick's best friend, Marty, and Tracy Morgan as Nick's bobblehead, Satchel Paige.
On Rotten Tomatoes, the film has a 12% score on the Tomatometer, with a 45% audience rating. According to a reviewer named James Croot, the film is both tasteless and unsatisfying. Nathan Rabin, another reviewer, seems to agree, and says the film 'conveys the claustrophobic horror of being shackled in a small space with two whiny, hateful children.' Kaleem Aftab, however, disagrees with the two and says that it has enough moments to keep anyone and their children entertained.
'Saints And Sinners'
Created by Ty Scott, Saints & Sinners first debuted on Bounce TV in 2016. The series is centered around the lives of members of a Georgian Baptist church. In it, the fate of the futures of Pastor Darryl Greene (David Banner), and the choir director, a role brought to life by Keith Robinson, intertwines with that of Lady Ella Johnson ( Vanessa Bell Calloway). The series also features Christian Keyes as Levi Sterling, J.D. Williams as Jabari Morris, Gloria Reuben as Mayor Pamela Clayborne, and Jasmin Burke, who plays the role of Dr. Christie Johnson.
Since its launch, the show has become a top-rated one at Bounce TV, with audiences numbers ranging in the millions. Currently in its fifth season, Saints & Sinners has attracted more positive than negative reviews, living up to viewer's expectations. Ven Von Don, who has watched the show since its inception, was not too happy about some of the actors being replaced, but still regards it as one of her favorite shows. She also thinks the writing is top-notch. Sheilo Brown, another fan, seems to agree and is looking forward to the show's sixth, seventh, and eighth seasons. Linda Shephard hopes it goes on for twenty more seasons.
'Spell'
We may know him as the club owner and underground drug lord, but outside his biggest role as 'Ghost', Omari Hardwick has also taken to the big screen. In 2020, the actor starred in a horror film, Spell. The 2020 release is Hulu's latest addition. Hardwick plays the role of Marquis T. Woods, who finds himself confined to an attic with Ms. Eloise (Lorretta Devine) after a storm. The film also features John Beasley, who portrays the character Earl, Lorraine Burroughs (Veora Woods), Hannah Gonera (Samsara Woods), Kalifa Burton as Tydon Woods, Tumisho Masha, who plays the role of Sheriff, and Steve Mululu ( Lewis).
Spell was filmed in South Africa. Its release was postponed a couple of times due to the pandemic. However, it managed to gross half a million at the box office. To many film reviewers, Spell did not make the cut. Tomris Laffly wrote," Underneath all that, "Spell" effectively conjures up a pair of gross-out moments and consequent screams, but the angst it spreads throughout feels all too mild and forgettable to cast an unnerving curse. You know, the kind you'd crave from a horror film with lasting scares." Nevertheless, Hulu's attempts at an inclusive content approach are commendable. This is regardless of whether critics find the films impressive or not. It's a step in the right direction, and an encouragement to writers of color to keep bringing their best ideas to the table.
Tell us what's wrong with this post? How could we improve it? :)
Let us improve this post!