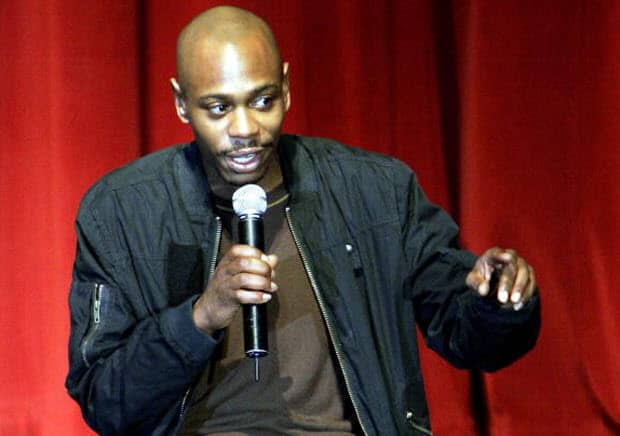 If you like to laugh, then there's a very good chance that you enjoy watching Comedy Central. With some of the funniest characters and most memorable comedic moments, there isn't a channel that's quite like it when it comes to mid-20s humor. And since we love it so much, we're taking a look at the best shows that the network has ever had. We're talking all-time here folks. We know that Workaholics is good and all but we're talking ever here.
5. The Man Show (1999-2004)
Sure, it clearly narrowed its demographic by blatantly calling itself The Man Show, but for guys everywhere, this was just about as good as it got. Whether it was a bit with girls jumping on trampolines or skits poking fun at the stereotypes of guys, it was a salute to not only being a man, but on how to act like one. Plus, it had two hilarious hosts–Jimmy Kimmel and Adam Carolla. Kimmel as you know is now a late night host and Carolla does radio.
4. The Daily Show (1999-present)
From its days with Craig Kilborn hosting it to the current fixture with Trevor Noah, The Daily Show has been the go-to spot for Gen Y to get their news. Taking aim at serious political issues and turning them into tongue-in-cheek sarcasm, the show uses sharp and witty delivery for its viewers to actually know and understand what's going on in the world. Though I won't lie. It just hasn't been the same without Jon Stewart.
3. Reno 911! (2003-2009)
A mockumentary going inside the daily life and routines of America's Finest, Reno 911! offers a bunch of characters who are a little bit more than just dimwitted. From busting harmless criminals and generally being aloof, if cops were seriously this dumb–and entertaining–none of us would be safe from crime.
2. Comedy Central Roast (2003-present)
There are so many celebs out there who are adored by their fans that it can often go to their heads. So what better way to humble them a bit than having some of their good friends and colleagues tell embarrassing stories about them for an audience to see? Some of the best roasts the network has had include Charlie Sheen, Donald Trump and William Shatner, so if you haven't seen them for some reason, we recommend getting on that.
1. Chappelle's Show (2003-2006)
One of the funniest comedians ever, Dave Chappelle was plucked by Comedy Central to serve as the voice of America's youth back in 2003–and us 20-something's completely ate it up. Developing some of the most memorable skits ever seen on TV, Chappelle's Show was like SNL and Mad TV on crack, with the actor seemingly pushing the limits of what was acceptable and what wasn't. Lasting just three seasons, its one of those shows that became a cult classic and can be watched anytime for a good chuckle.
[Photo via Joshua Roberts / Stringer]
Tell us what's wrong with this post? How could we improve it? :)
Let us improve this post!