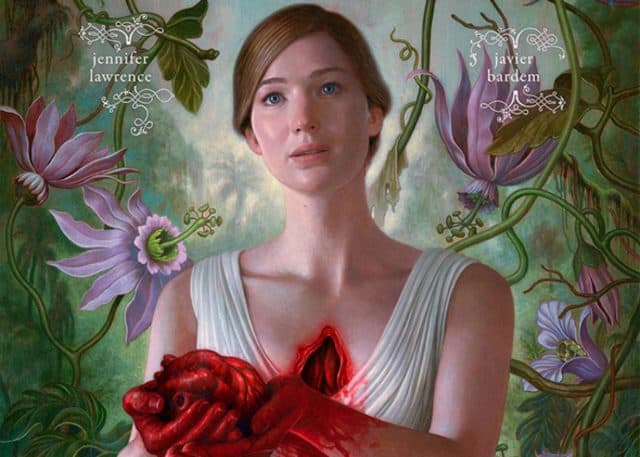 Without having ever seen a trailer for Mother!, I knew that I was going to see it in theaters. I didn't have to. The fact that it was a horror movie directed by Darren Aronofksy (of Black Swan and Requiem for a Dream fame) and starred Jennifer Lawrence, Javier Bardem, Ed Harris and Michelle Pfeiffer was enough to sell me on the concept.
What it was actually about — how they chose to advertise the movie — was entirely besides the point. It didn't matter that it got an F cinemascore or was positively rated on Rotten Tomatoes. The talented men and women responsible for putting the production together had, at least collectively, never let me down, and 2017 has been an unerringly excellent year for the horror genre.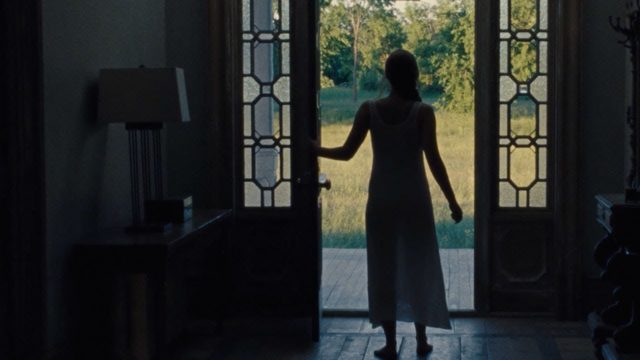 When the lights came up and the credits started to roll, I remained firmly rooted in my chair, despite the other patrons slowly starting to file out of the theater. When the ushers came in and started cleaning around me, I remained. I walked out to my car in silence and then drove home — a thirty minute stretch of darkened highway — in silence. No music, no radio, nothing.
When I finally got home, I sat down and let out a long, drawn-out sigh. I really had no idea what I had just paid to see, but I loved every second of it. And even then, was sure that it was better than Get Out, A Cure for Wellness, It and every other movie in the genre that I had seen this year.
In the two weeks since then, I've gone over my memory of the film in an attempt to work towards some kind of meaning: what, if anything, the film was trying to be about. Although I have a budding idea as to what that might be, I know that it'll be a long time coming — and several rewatches — before I can settle on something concretely, and if I didn't get this review out now, I never would.
I understand why general audiences hated the movie, just as I understand why most critics are so enamored with it. For as universally loved as Aronofsky is, he is an acquired taste, and Mother! is hands-down the most Aronofsky movie that the director has made. Of course it isn't for everybody!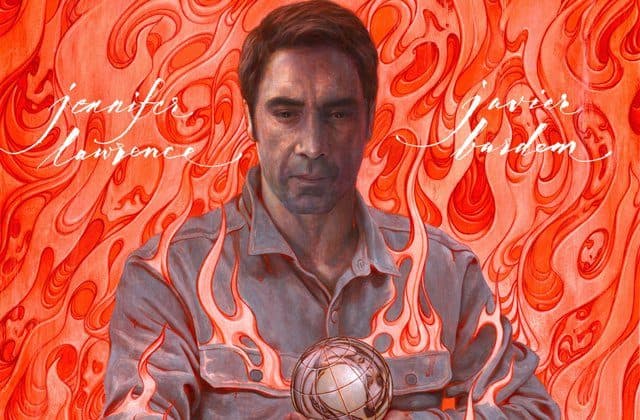 Mother! is the confluence of Aronofsky's complicated, at times contradictory, worldview: everything from his take on gender politics, religion, art, fame, abuse, forgiveness and the Human body. By its very nature, it is a challenging movie: one that rewards prolonged analysis, repeated viewings and honest introspection. It is chock full of symbolism, absurdism, subtly (and not so subtly) nuanced relationships and abstraction.
If you look at it for a literal, concrete meaning — embedded in a traditionally linear narrative — you're going to undoubtedly walk away from it frustrated. Mother! is an experience that just needs to be ridden to its inevitably jarring — but seemingly inevitable — conclusion.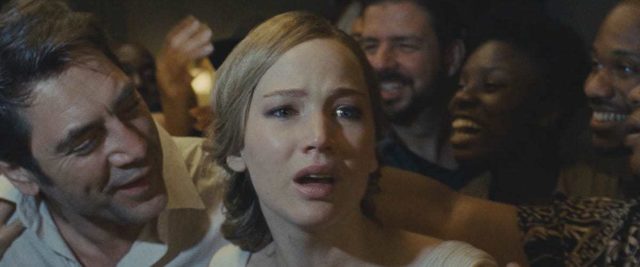 It's a modern-day Rosemary's Baby, yes, but it's so much more. It's an impressionistic portrayal of the cyclical nature of abuse, a violent perversion of the Christian nativity and a horrific reimaging of The Giving Tree. Maybe we'll never fully know for certain what Aronofsky was going for with his latest film, but I can say — without any question in my mind — that it's the single best movie to come out so far this year, regardless of genre.
Rating: 5/5
Buy on BluRay: The Instant that It Becomes Available
Tell us what's wrong with this post? How could we improve it? :)
Let us improve this post!