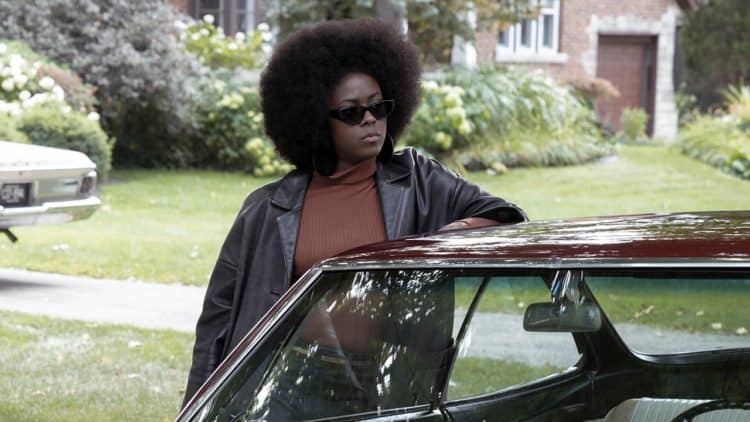 When you work as a writer and an actor, you tend to garner a fan or two (or millions, if we are being honest). Moses Ingram is one of those people, and she's quickly realizing just how fast people fall in love with you as a person or the character you play. She's starring in "The Queen's Gambit," and the sudden fame she's finding from the role is one that is enough to blow anyone's mind. We have little doubt she was certain she'd one day be a famous actress but did she know that this might be the role that would send her into stardom seemingly overnight? We aren't sure, but we want to know her better.
1. She's Educated
Moses Ingram knew she wanted to do what she's doing, so she made the decision to educate herself. She attended the Baltimore School for the Arts, and she wasn't done there. She then decided it would help her out to further her education a bit, and that's when she was accepted into the Yale School of Drama. She's a 2019 graduate, and we congratulate her on achieving her dreams.
2. She's Award-Winning
Someday, we'll be writing about her Academy Award or her Emmy right here, but for now, we are writing about her theater award. It was issued to her from the National Society of Arts and Letters back in 2015. We aren't entirely sure what it means or what she did to earn it (other than something amazing, truthfully), but it sounds impressive.
3. She Doesn't Play Chess
Well, she didn't. But, she's learning. Despite the fact that she's starring in a show opposite a young woman who is really, really good at chess and that's what the show follows, she never really played before. Like most of us, she probably had the basic knowledge and a general idea, but she never really played.
4. She's Doing Big Things
If you thought 2020 was a good year for Moses Ingram, just you wait. 2021 is already set to be big for her. She's starring opposite Denzel Washington and Frances McDormand in "Macbeth," in 2021. It's a Joel Cohen version of the work, and she's excited to take it on.
5. She's Dealt with Learning Curves
We all do, but she recognizes hers. She went straight from learning about acting in school to taking on this role on her new Netflix series, and she knows it was a learning curve. She's appreciative of everyone for being patient with her and allowing her to do what she needed to do to learn what she needed to learn.
6. She Enjoys Her Character
Her character, Jolene, is the kind of character Ingram really appreciates. She's a little tough and she's not always PC when she talks to her friend, Beth, in the series, but she likes that. Ingram feels the character is one of those people who says what needs to be said without worrying about making things pretty or proper.
7. What Stands out Most About Macbeth
When she talks about her upcoming role in this movie, what stands out most to her is the fact that she is a black woman in a period drama and she's not a slave. It's an "epic" feeling she says. She and Denzel Washington and the rest of the crew had to spend a lot of time around the table writing and discussing what worked and didn't as there is a lot that had to be changed in the verbiage to make the dialogue work for them.
8. She's Private
Moses Ingram is not blasting her life all over social media, and that's awesome. The more famous she becomes, the more she will find that people want to know about her, but the more she can handle things on her own terms. She's keeping her private life to herself, and we hope she always does that even when she is a major star.
9. She Feels Everyone Needs Good Friends
We live in a world where it seems that so many people are so bent on being introverts and keeping to themselves that they don't make it an effort to find good friends. Moses Ingram feels like we do. Everyone needs good friends who love you for who you are and aren't just there in a manner that isn't deep and important.
10. She's Going Places
Based on her career so far, we can say with certainty that she is an actress whose name you will know well before much longer. She's really, really good at what she's doing, and we are so impressed by her ability to take on this role so well so fast coming right out of school. She comes across as the kind of woman you just know you'd be best friends with in real life, but she also takes that and uses it to make a role her own. That's a rare find.