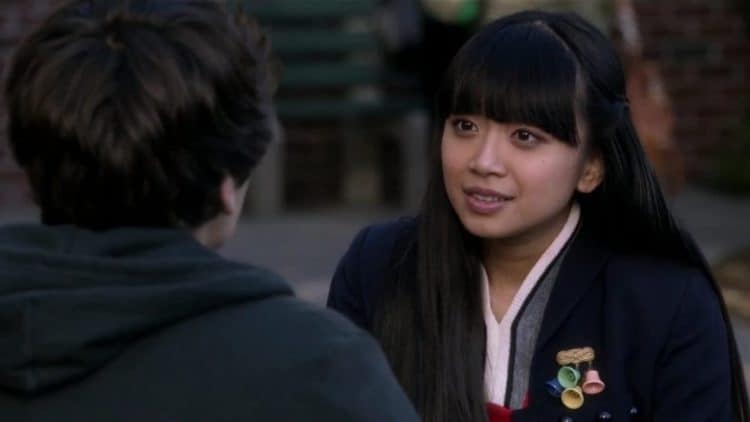 If you find yourself unfamiliar with the name Cynthy Wu, don't feel too bad about it. Most people find themselves wondering who she is despite the fact that she's been acting for many years. Her personal life is not well-known, her professional life is summed up into the fact that she was in "Twisted," in 2013, "Before I Fall," in 2017, and "American Vandal," in 2017. Otherwise, most people have no idea what she's been up to all these years in between acting gigs. We've decided to see what we can find out about her, and now it's time for us to share all we've learned about the young actress with all the mystery surrounding her.
1. She's Vietnamese and Chinese
We know very little about where she is from, but we do know that her heritage includes both Vietnamese and Chinese ancestry, and she's looking to make people aware of what Asian Americans have to offer the world of acting. She's very good at what she does, and we think she's out to make some big changes to the world.
2. She Wants to Change the Narrative
She's been known to speak out on her feelings about Asian Americans working in Hollywood and the roles that they play. She feels they do not get the recognition that they deserve. She feels Hollywood often portrays people from her background as the 'quirky friend,' or the 'smart nerd,' and that's just not always the case.
3. She's A Dog Lover
Who doesn't love a dog lover? She's got her own dog, and she's proud to be a dog lover. Her pup is an adorable Mini Schnauzer, and what a darling pup. She shares photos of her and her little guy on her Instagram page, and we cannot get enough.
4. She Enjoys Travel
If you really want to get to know someone, take a look at the photos they choose to share with the world. Those photos share more than many conversations about a person, and we can see that this is a young woman who loves to travel. Her photos often include different locations around the world, where you can tell she is clearly enjoying seeing the world, being able to travel, and trying new places on for size.
5. She Lost Her Mother
We aren't sure what happened to her mother. We don't know much about her family as a whole, but we know that she loved her mother a lot. She posted a photo in May 2016 of beautiful flowers and a message to her mother. "My mother was a fearless, stubborn, no-nonsense woman who didn't believe in complaining, and was an excellent poet, gardener, and over-feeder. I sure miss you, mom," followed by a pink heart emoji. What a beautiful thing to say, and our hearts hurt for her painful loss.
6. She Finds the Best Quotes
If you want to find some inspiration – and we all do from time to time – you should check out Cynthy Wu's Instagram page. She finds the most amazingly on-point quotes and shares them as captions on occasion. They're deep, but they're easy to follow, and they have significant meaning any season of life, and that's a beautiful thing.
7. She's a Beach Girl
There are two types of people in the world. There are beach people and there are people who don't love the beach as much. She loves the beach. She spends a lot of time snapping photos on various beaches, so we have to assume she's a lover.
8. She's Starring with Some Major Actors
It's not a secret that she's had some amazing roles over the years, but her recent role in "Holidate," has her in a family movie situation that is a classic. She's the newly engaged woman who hasn't been dating her fiancé long, and they're home for the holidays. She gets to star alongside famed actresses such as Jessica Capshaw and Kristin Chenoweth and Emma Roberts, and that has to be so exciting.
9. Could Netflix Change Her Life?
With her new romantic comedy finally being released on October 28, 2020 on Netflix, is there a chance she's about to find herself in the middle of what we call a game-changing situation with the streaming service? It seems that one Netflix finds an actress or actor they love, they suddenly have all the roles in all the things, and we wonder if this is going to be a situation that works for Cynthy Wu? She's been a supporting character so many times, and we think it's time for her to take on a main role.
10. She's Private
She's a famous actress who has had many roles, but her ability to keep her private life to herself is impressive. She's not in the tabloids, she's not getting into any trouble, and she's just living her life, having fun, and working. It's a nice thing, and we enjoy that she keeps to herself. Everyone needs privacy, especially when so much of their life is anything but.
Tell us what's wrong with this post? How could we improve it? :)
Let us improve this post!