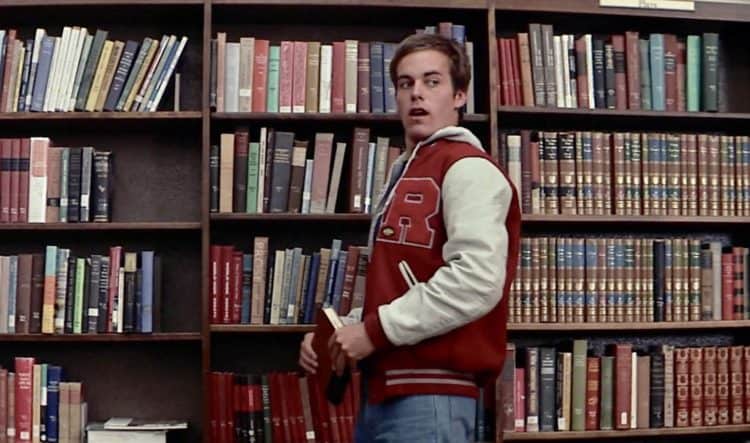 If you haven't seen Christine then you might be wondering who John Stockwell is, unless of course you've seen and heard of him elsewhere, since he's been directing and writing movies since 2000, with another directing credit coming several years before that. As the jock friend in Christine, Dennis was unfortunately privy to the transformation of his friend Arnie as the killer car took hold of the former nerd one step at a time, consuming Arnie as Dennis had to try and persuade his friend to give up the car finally. That was actually the third movie in his career and it's evident that he was still gaining a bit of speed as he continued to move forward. He's continued to act throughout the years, but it does look as though 2018 was the last time he stepped in front of the screen. It could be that he's more comfortable behind the camera now since he wouldn't be the first to make the transition and he won't be the last. But his contributions to the entertainment industry have continued pretty much unabated since he was younger and he's continued to grow and learn more about the business as he's gone along, since being a director might be a title that some people cling to, but being a successful director, successful enough to continue forward, is something different.
It might be that a lot of people might have to look up his movies, but the fact is that he's been pushing forward for a while now and has managed to stick around, so that's saying a lot about his talents. Hollywood is full of those that are kind of like John since they might not be A-listers and they might not rub elbows with the most famous people all the time, but they are successful enough to be considered as an important part of the industry. Anyone that's given a contribution to the industry has managed to participate in something greater than themselves, but those that have stuck around for so long without throwing in the towel at one point or another are those that have figured out at least a little something about the business and have let it work for them. That's one of the many tricks of the business really, learning what works for each person and how to make it keep working while evolving in a business that continues to change with each passing year.
When looking at Stockwell's filmography it's easy to think that he's been getting by, but there are a couple of titles in there that make it clear that he's been near to greatness a few times and has been able to work with some of the top names in the business, meaning there's plenty of faith in his abilities. The funny thing about actors making the move to the director's seat is that a lot of people, myself included, do tend to think that since they've been on the other side of the camera already that they might have a distinct and very interesting viewpoint to bring to the table when they try their hand at directing. The truth is that this does happen a lot of times since actors that have known at least middling to extreme success do have a very solid grip on what works and what people want to see. Plenty of actors that have come and gone have tried their hand at directing, but to be brutally honest, only those that are aware of what people want to watch are bound to move forward with their careers since they've figured out how to appease the fans, you know, those of us that like to watch their material and pay for it in an effort to make them rich beyond measure. But the great thing about some actors becoming directors is that it does feel as though they've paid their dues, as the saying goes, and have gone a different route than others that ensures that they'll have something worthwhile to offer to the position. Some people go to film school, some start directing their own home movies when they're kids, but the role of a director is one that requires a lot of responsibility to the cast and crew since the director is one of the top spots that is vital to a movie.
So far in his career, it would appear that John has done quite well and that he's still enjoying the job enough to jump in front of the screen and behind it as he continues to act on and off. To make a long story short, he's where he wants to be obviously, and has found a way to be successful enough that he can maintain that position for a while to come. Sometimes that's all it takes.
Tell us what's wrong with this post? How could we improve it? :)
Let us improve this post!