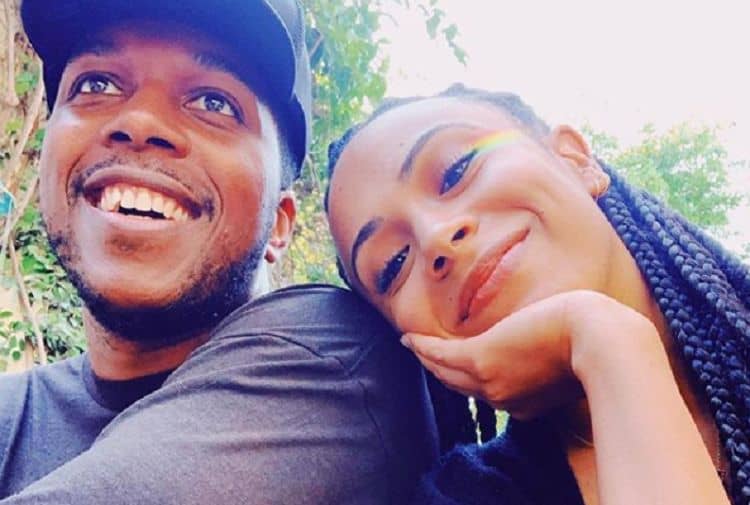 Nicolette Robinson has been doing her thing as an actress for more than 25 years. From the stage to the screen, she has shown and time and time again that she's capable of stepping up to the plate regardless of the role. Now she's about to prove that fact one more time. Nicolette and her husband, Leslie Odom Jr., are the stars of an upcoming TV series called Love in the Time of Corona. The show was shot in the couple's home and while there have been lots of self shot shows during the pandemic, they have mostly been reality based. But if there's anybody who can help a self shot series become a success, it's Nicolette. Keep reading for 10 things you didn't know about Nicolette Robinson.
1. She's Been On Broadway
Nicolette may not have the longest list of on screen credits, but her resume is has one of the most impressive accomplishments of them all: a role on Broadway. Nicolette didn't just have any role either, she was the star the a Broadway production of Waitress in 2018. Not only was this a huge personal accomplishment for her, but it was also an important moment in history. Nicolette is the first woman of color to play the leading role in Waitress.
2. She's A Musician
In addition to being a talented actress, Nicolette is also a talented musician. She likes to sing and play the piano and she often shares videos of herself doing both. It doesn't look like she has any plans to embark on a serious music career, but she definitely has the skills for it.
3. She's A Mom
Nicolette has always been a firm believer that women should not have to choose between having a family and having a career. Now that she is a mother herself, that belief continues to hold true. She and Leslie have one child together, a daughter named Lucille Ruby. Getting the hang of being a full-time actress and a full-time mom isn't always easy, but Nicolette is enjoying the journey.
4. She Is Biracial
Nicolette comes from a very diverse background. Her father is African American and her mother is white from the Ashkenazi Jewish ethnic group. Having parents from different backgrounds helped shape Nicolette's perspective and she jokes that her family resembles the United Nations.
5. She's A Huge Sara Bareilles Fan
On top of making music of her own, Nicolette is also a huge music fan. Sara Bareilles is one of her favorite artists. She told Broadway.com, "Sara Bareilles is a goddess. She has such a gift with writing music. She's not a mom, but the songs that she wrote for this woman that gives birth to a baby for the first time—I couldn't have said it better myself. It's everything you would hope you would be able to do as a performer."
6. Aida Is One Of Her Favorite Musicals
As a woman of color, Nicolette understands the importance of representation. Seeing someone who looks like you in an important position can help shape your understanding of what you can accomplish. When Nicolette was just a teenager, she saw Toni Braxton play Aida on Broadway and it proved to be inspirational.
7. She Has A Degree From UCLA
Nicolette is a California native who decided to stay in her home state for college to go to her dream school. She attended UCLA where she earned a bachelor's degree in musical theater. Although there are debates about whether or not it's important for actors to study acting, it's proven to be invaluable for Nicolette.
8. She Enjoys Traveling
Anyone who has gotten the chance to travel far from home will tell you that there's nothing like it. The feeling of being in a new place and learning about new cultures is something you can't replace. Nicolette has been able to experience this feeling often through her many travels. She's gotten to visit places like France, Uganda, and Italy.
9. She's All About Embracing The Moments
Nicolette has gotten to experience lots of amazing things over the course of her career. As a result, she understands the importance of living in the moment and enjoying things as they come. It can be hard not to get caught up in dwelling on the past or thinking about the future, but being present in each moment is how Nicolette likes to live.
10. She's Had Doubts About Her Acting Career
Acting isn't an easy career – even for someone as talented as Nicolette. Along the way there is lots of rejection and missed opportunities. She admits that there were moments where "she felt like she wasn't on the right path," but she's always managed to overcome any challenges that have gotten in her way.