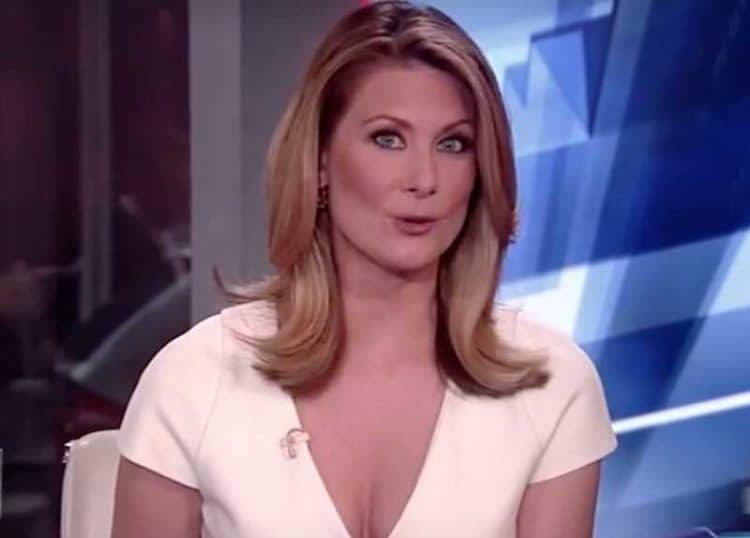 It's hard to believe that Molly Line has been working for the Fox News network for just about 13 years now. Line started as a Boston-based correspondent for the channel back in the beginning of 2006, and she's never turned back. Although she had a career set because of her college studies, many people thought that Line was going to pursue something else as a career. We'll talk more about that later, but if you're here wondering who exactly Molly Line is, we've listed 10 things that you should know about this news reporter.
1. She's a West Virginia native
Although Line lives and works out of Boston these days, she actually hails from West Virginia. Her roots there run deep, and she made a lot of her connections from there. She graduated high school in 1995 from Tucker County High School, which was located in Hambleton, West Virginia. She stayed in the area after high school and decided to attend Virginia Polytechnic Institute and State University. She graduated from there in 1999 with a Bachelor of Arts Degree in Political Science and Mass Communication.
2. She was a pageant girl
When we said that people thought Line was pursuing something else career-wise, people thought she was actually going to be a beauty queen. Sure enough, Line had the looks, the wit, and the propensity for it. As a high school senior in 1995, she competed for the Miss West Virginia Pageant. She did so again two years later. Both times she competed, she had done so after winning preliminary pageants. She had also completed for other titles in the industry. Although she could've been successful as a beauty queen, she decided to pursue a career in news reporting instead.
3. She's covered many popular news stories
Throughout her career, Line has covered some of the most dangerous, compelling, and controversial stories. Some of those stories include the sentencing of Richard Reid, the British terrorist that was also known as the "Shoe Bomber." Line also covered the Station nightclub fire in Rhode Island that killed about 100 people. She was there to report about the tragic mass shooting at Connecticut's Sandy Hook Elementary School and so many more.
4. She has a private life
On July 2012, Molly Line married Matt Petrus. The two apparently met and started dating while they both attended Virginia Tech. Although Petrus has appeared on television with his wife, Petrus prefers to keep a low-key life and keep it as private as possible. The couple got engaged in 2011 and had their lavish wedding a year later at a church in New Hampshire. Line and Petrus welcomed their one and only child, their daughter Maryn in 2016.
5. She's appeared in other programs
Although Line has concentrated most of career working as a reporter and correspondent for Fox News, she's also appeared in other programs. Some of those shows include The O'Reilly Factor, America Live, Fox and Friends, The Five, and many others. It's unclear whether she plans to further her career or leave Fox for other opportunities. It seems that Line is fairly satisfied with where she's at–something that many people yearn for in their journalism career.
6. She's active on social media
Maybe it's because she's pretty much a television personality. Maybe it's because she just likes social media altogether. But when it comes to the online platform, Line maintains a pretty active social media life. She's constantly posting pictures and updates on her Facebook and Twitter pages. She has accumulate quite a following as well. Some people have said that Line is an inspiration to all working mothers out there. She does what she can, and she does it well without going overboard. She puts her family first in many things without sacrificing her career path. It seems that Line's got a good work and life balance going.
7. Her net worth
Line and Petrus maintains a dual-income family, but there are not a lot of information about what Line's husband actually does for a living. That's one part of their lives that he likes to keep private as well. However, being a solid reporter for over a decade now, Line gets a salary that's plenty enough for any average American family. In fact, Line's salary should be in the six-figure range, anywhere from approximately $105,000 to $135,000 annually. In all cases, her salary might even be bigger considering some of the stories she's covered in her career. She supposedly has a net worth of about $2 million in 2017.
8. She was once a photographer
If you want to become a journalist, you have to have a slew of talents under your belt to find success. Of course, you have to be able to write and edit stories, take videos, be able to do reporting, and sometimes even producing. Being a solid photographer is another one of those talents that you'll need to have. Before she started working for Fox, Line actually had a job working as a reporter and photographer for a CBS-affiliated channel. Her hard work there definitely paid off in the end because her reporting got the attention of a larger news network.
9. She is discreet about her personal life
This is a quality that she shares with her husband Matt. Line is just as equally private about her personal life as her husband is–maybe even more. This explains why there is barely any personal information you can find on Line online–nothing much on her childhood, her family, or her past altogether.
10. She has an acting credit
Interestingly enough, Line actually has a couple of film roles credited to her name. She played the role of "Divine Dating Angel" in a 2009 film called My Last Five Girlfriends. We can guess that acting didn't really pan out for her however. Still, reporting is clearly her career path, and there's a whole lot of Molly Line to see on the news.