Miles Teller in Divergent was not his favorite role. The young actor grew up and began working as an actor in 2004, but it would take nearly a decade to land a significant role. Six years after his acting career began, he landed a role in a 2010 film called Rabbit Hole. It was notable only because it also starred Nicole Kidman and Aaron Eckhart. It was 2014 before he took a role in Whiplash, the movie that won an Academy Award – before he saw his star begin to rise. It was the same year he began filming the Divergent series. However, his role in Top Gun: Maverick put his name on the map in 2022. The actor starred alongside Top Gun's most famous actor, Tom Cruise, and he killed it. But, it also has fans asking about Miles Teller in Divergent. Did he hate it, as the rumors suggest?
Did Miles Teller Hate His Role in Divergent?
The simple answer is yes. Miles Teller in Divergent is not the work Teller would like to see for himself. It's true, too, that the movies did not do well in the eyes of critics, either. Financially, the movies did well enough at the box office, but they were not winners as one might expect. Essentially, The Hunger Games' success gave some people the idea that another similar story would make a great movie, but it didn't. The movies did not do nearly as well as the Hunger Games, but they were global releases. Miles Teller, however, hated being in the movies.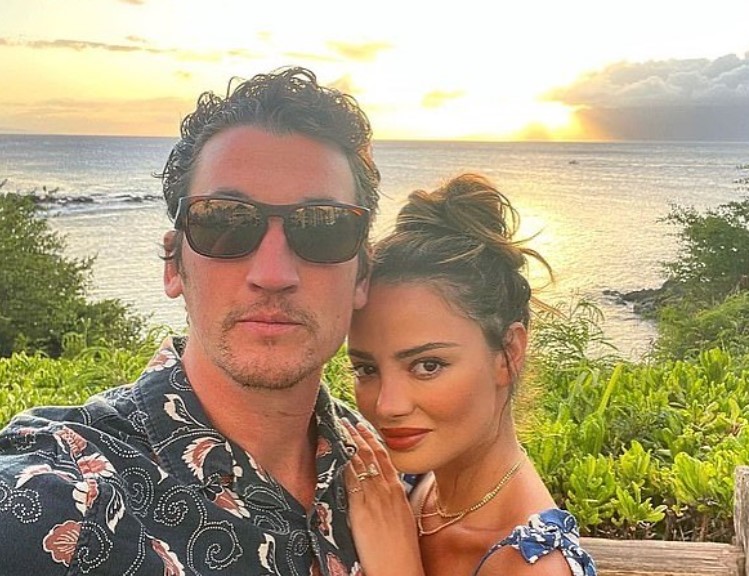 Why Did Miles Teller Star in Divergent if He Hated it?
Another simple answer for you: he did it because it was international. It was purely a business decision made for him. The international release was a big deal, and Miles Teller knew that the role was good for him from a business standpoint. However, of the role, he said, "When I first read Whiplash, I was feeling dead inside. I didn't have an interesting part in Divergent, and I'd taken the film for business reasons: It was the first movie I'd done that would have an international audience. I called my agent and said, 'This sucks.'" Several criticized him for saying this about a movie that was freshly released, but he's allowed to have his own opinion.
Did Anything Good Come From Miles Teller in Divergent?
Yes, it did. He was in great shape, physically. When his agent gave him the script for Whiplash, which would go on to win an Oscar, he was already partially ready to take on the role he was going after. The director initially wanted another actor for the role. His name is Dane DeHaan, but he didn't want the role. Upon declining the role, Teller knew he had to have it. He began taking lessons to learn to play the drums and put his all into this role. However, the director didn't want Teller to look good. He wanted him pasty and pudgy, and Teller had his work cut out for him. He had to shut himself off from the rest of the world, and he did it. Even his friends and family had a hard time locating and reaching him when he was filming. His character made it impossible for him to be himself.
Shailene Woodley Had High Hopes for Herself and Miles Teller in Divergent
The Divergent series's talented young actress and star had some big dreams. She wanted to become a famous movie couple. She and Miles Teller, in her mind, should have been the next big thing as a couple. She wanted to create the kind of movie couple fame that Rose and Jack (Kate Winslet and Leonardo DiCaprio) created when they filmed Titanic. She wanted something epic. Unfortunately, that did not happen for him.
He Has A Dream
Miles Teller's dream did not come true, though. With the recent releases of "Elvis," the world went wild. It was amazing. Teller said many years ago that his dream was to play young Elvis. He feels that he looks like Elvis, dances like Elvis, sings like him, and they have much in common. And he once said it's his goal to play the role. He was not in the movie, so we're assuming he'll keep looking for that opportunity in the future. He's done well already, so there's no reason he won't make his dream into a reality in the future.