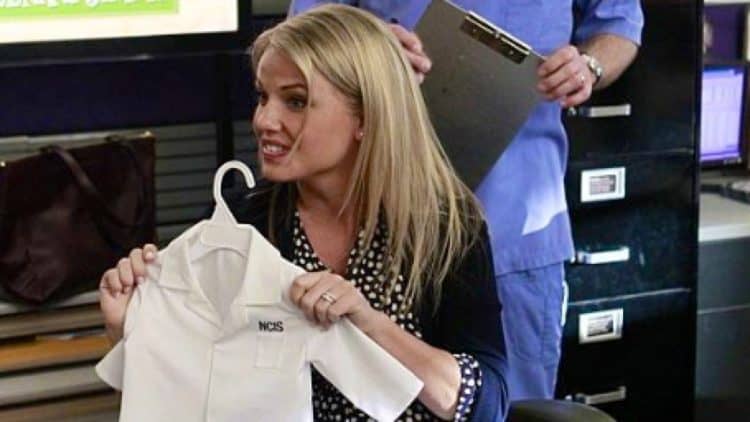 Michelle Pierce may not be the most well-known actress in the business, but she will always have a special place in the hearts of NCIS fans everywhere. She appeared in a handful of episodes of the show between 2010 and 2015 as Breena, Jimmy Palmer's wife. Even though she hasn't actually been on the show in years, her character's presence has always been felt. Needless to say lots of people were a little saddened when her character was killed off. Now that fans know for sure that Michelle won't be returning to the show, lots of people are curious to learn more about her. Keep reading to find out 10 things you didn't know about Michelle Pierce.
1. Her Great-Grandmother Was An Actress
Michelle isn't the first or only person in her family to take up a career in acting. Her great grandmother, was an actress named Helen Bray who rose to prominence during the silent film era. Helen appeared in well over a dozen films between 1914 and 1917. She passed away in 1990 at the age of 100.
2. She Hasn't Acted Since 2015
If you you feel like you haven't seen Michelle on TV in a while, that's because she hasn't been. Her last on screen appearance was in 2015 in a a movie called Shah Bob. That was also the year she made her final appearance on NCIS. As far as we know, it doesn't look like she has any plans to return to acting.
3. She Is A Private Person
Michelle was never the type of actress to indulge in the oversharing that typically comes with the entertainment industry. During her entire career, she always remained a very private person which explains why no one has really heard anything from her since 2015. Now that she's no longer active, there's a good chance we won't catch her in the spotlight ever again.
4. She Studied At UCLA
Some people may be surprised to know that Michelle didn't study anything artistic during her time in college. Instead, she studied architecture during her time at UCLA. She graduated Magna Cum Laude. It's unclear whether or not she ever had any formal acting training.
5. She Was In Soap Operas
Michelle was only in the industry for a little over a decade, but she managed to land a good amount of jobs during that time. NCIS is the role that many people will remember Michelle best for, but she also had a pretty good run in the soap opera world. She had roles in The Young and the Restless, All My Children, and Days of Our Lives.
6. She's Very Adventurous
Michelle is someone who has always enjoyed trying new things and she doesn't shy away from an opportunity for a good adventure. She enjoys spending time outdoors and doing things like paddle boarding and skiing. She also likes to travel and has gotten to visit places all over the world including Japan and Indonesia.
7. She Works In Real Estate
You've probably been wondering what Michelle has been up to for the last several years. According to her LinkedIn profile, she is a real estate agent with Vista Sotheby's International Realty in Manhattan Beach. Not only is she working in real estate, but she seems to be doing very well. Her bio on the Sotheby's website says that she's been involved in over $100 million worth of transactions.
8. She Is Married
Not only has Michelle found a lot of success in her new career in real estate, but things in her personal life have been going great, too. In November 2019, she married a man named Christian who works as an investment sales broker. It doesn't appear that the couple has any children together. Interestingly, however, it looks like Michelle now uses the last name Haugh instead of Pierce.
9. She Started Her Own Business
While Michelle was still working as an actress it looks like she also dabbled into the entrepreneurial world. In 2015, she started a business called Nadira Organics. According to an Instagram profile that was associated with the company, "Nadira is a pure, organic argan & essential oil line, designed to revitalize your hair & skin." Michelle's LinkedIn page says that the company was disbanded in 2017 and the Instagram page hasn't had any posts since 2016.
10. She Was A Blogger
In the mid 2010s, Michelle utilized her love for travel to become a blogger. She was the co-founder of a blog called Girl Guide to Bali which ran from 2014 to 2016. The blog was focused on content specifically related to traveling through Bali. Unfortunately, the website is no longer active.