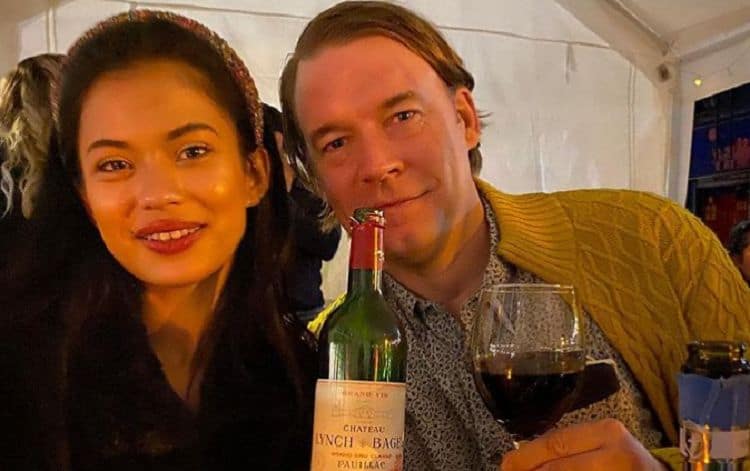 Michael Jessen was introduced to reality TV fans in 2019 when he was cast in the TLC series, 90 Day Fiance. Michael's relationship with a much younger Brazilian woman, Juliana Custodio, quickly left viewers raising their eyebrows. Fans of the show weren't the only people who were skeptical, however. Michael's ex-wife, mother of his children, and good friend, Sarah, also expressed some concern about Michael bringing someone new around their kids. Somewhat surprisingly, it all worked out and Michael got the happily ever after ending he was looking for. He is now happily married to Juliana and the couple appears to be going strong. Continue reading for 10 things you didn't know about Michael Jessen.
1. 90 Day Fiance Is His Only TV Experience
These days, many of the people we see on reality TV shows are people who have been trying to get on TV for years. That doesn't seem to be the case with Michael, however. He doesn't have any acting experience and 90 Day Fiance is the only time he's done a reality TV show. There's still no word on whether or not he and Juliana plan to do another season of the show, but there are lots of people out there who would love it if they returned.
2. He Studied Business
Even though the details on Michael's profession were never really made clear on the show, viewers at least know that he's an entrepreneur. Apparently, business is something he's been passionate about for many years. He attended Indiana University during the 90s where he studied at the Kelley School of Business.
3. He's Buddhist
Michael's religious beliefs aren't something that was focused on during his time on 90 Day Fiance, but he is a very proud Buddhist. We weren't able to find any information on whether or not Michael was raised in the faith or converted at some point later in life.
4. He's A Musician
Business and family aren't the only things that have Michael's interest. He is also a talented musician who has been playing for several years. In fact, there was even a time where he was sporting a long rockstar hair do. He and Sarah's new husband have been working on some music together and hope to perform it live once things with the pandemic settle down.
5. He Loves Interacting With Fans On Social Media
Since being on the show, Michael has built a huge fan base that includes people from all over the world. He loves getting the chance to interact with his fans as often as possible and it's become very common for him to respond to questions and comments on social media.
6. He's Friends With Some Other 90 Day Stars
On top of gaining fans from the show, Michael has also gained a few friends. He and Juliana are good friends with fellow 90 Day Fiance stars, Tania Maduro and Syngin Colchester. Both couples live in Connecticut which makes it easy for them to hang out on a regular basis.
7. He Loves Sports
Michael days of playing competitive soccer may a thing of the past, but that's never stopped him from being a fan. He enjoys watching sports, particularly baseball. He goes to live events whenever he can, but like many sports fans, he'll have to wait until the pandemic is over to attend games in person.
8. Him And Juliana Met on A Yacht
The fact that Michael and Juliana have a significant age gap and are from different parts of the world makes it highly unlikely that their paths would ever cross. Fortunately for both of them, they happened to be in the same place at the same time during a yacht party in Brazil while Michael was on a business trip.
9. Raekwon Is One Of His Business Partners
During an interview with Valerie Lawrence, Michael opened up about what he exactly he does for work. He shared that he has worked in the wine business for many years and is an investor. He also shared that Raekwon is one of his business partners. For those who aren't familiar, Raekwon is a legendary rapper and member of the hip-hop group, Wu-Tang Clan. Michael and Raekwon work together in the wine industry for a company called Licataa.
10. He Likes To Spread Kindness
Michael may be a rich reality TV star, but he has done his best not to let any of that go to his head. He has made it a point to use his platforms to spread positivity and kindness. His social media content is always focused on showing happy times and kind messages and his followers really love him for it.
Tell us what's wrong with this post? How could we improve it? :)
Let us improve this post!