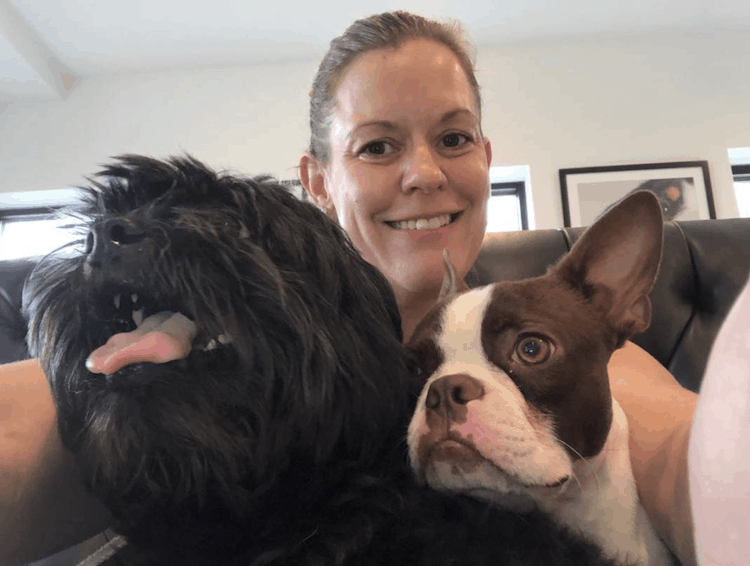 Every once in a while, a cast member on 90 Day Fiance has a family member who ends up stealing the show. That quickly became the case for Sarah Jessen when she appeared on the series. Although she wasn't technically a cast member, she played a prominent role in her ex-husband Michael's storyline. Despite no longer being together, the two share two children and maintain a solid friendship, so Sarah became a little worried when Michael decided that he wanted to marry a woman half his age from another country. When Michael's new fiance, Juliana, came to the United States, it took the family some time to adjust, but Sarah's maturity quickly became a fan favorite. Keep reading for 10 things you didn't know about Sarah Jessen from 90 Day Fiance.
1. She's Friends With Other 90 Day Stars
90 Day Fiance is the type of reality show where cast members don't ever film together outside of the reunion. For that reason, it's not typically as easy for them to form a bond in real life as it is for people on other shows. However, Sarah has still managed to connect some other people from the cast. She appears to be friends with Syngin and Tania who also appeared on the show and live in Connecticut.
2. She's Remarried
Some people who watched Sarah on 90 Day may have thought that she was jealous of her husband's new relationship, but that doesn't appear to be the case. While it's true that Sarah and Michael have remained close, they both have moved on romantically. Sarah got remarried in 2019. Her husband, Sean Naso, is a hip-hop artist.
3. She Was Diagnosed With Breast Cancer
In 2020, Sarah revealed some sad news when she shared that she had been diagnosed with breast cancer. She underwent surgery to treat the illness and continued to lean on her loved ones for support. Fortunately, she seems to be doing much better and has encouraged other women to stay on top of their mammograms.
4. She And Juliana Have Formed A Solid Friendship
When Juliana first came to the United States, it may have seemed like she and Sarah were struggling to get along, but in real life they have a very close relationship. The two consider each other friends and in addition to spending time together at family events, they also hand out one on one.
5. She Works In Construction
Since Sarah wasn't really a cast member on the show, viewers didn't get to learn anything about her outside of her interactions with Michael and Juliana. Many viewers wondered what Sarah did for work because they wondered whether or not she was still being financially supported by Michael. According to a post from Sarah, she owns two businesses one of which is a construction company.
6. She Feels Like Editing Purposely Made Her Look Bad
Anyone who watches reality TV knows that these shows are heavily edited. Unfortunately for the people who are actually on the show, this editing can sometimes portray them in a way that isn't entirely accurate. Sarah believes that editing during her time on 90 Day Fiance purposely portrayed her as being difficult and standoffish with Juliana.
7. She Has Spoken Out Against Racism
Since being on the show, Sarah has built a large following on social media. She currently has more than 36,000 followers on Instagram and she isn't afraid to use her platform to stand up for the things she believes in. Sarah has openly spoken out against institutional racism and oppression.
8. She Loves Interacting With 90 Day Fans
Sarah probably didn't know what to expect when she agreed to be filmed for 90 Day Fiance. Although there were definitely some moments where she may not have been portrayed the way she hoped, overall she seems to have enjoyed her experience on the show. She is grateful for all of the viewers who have shown her support and she loves interacting with fans of the show as much as she can.
9. She Likes Boxing
Physical activity isn't just about exercising your body, it's also a great way to keep your mind active as well. With that being said, Sarah is the type of person who loves to stay active. However, instead of sticking to traditional gym workouts, she likes to switch things up by incorporating boxing.
10. She's All About Positivity
Even though she has gotten more than her fair share of hate comments thanks to 90 Day Fiance, Sarah has decided that she isn't going to let any haters bring her down. Instead, she has worked to maintain a positive attitude and she hopes to spread good vibes to all the people she comes across.