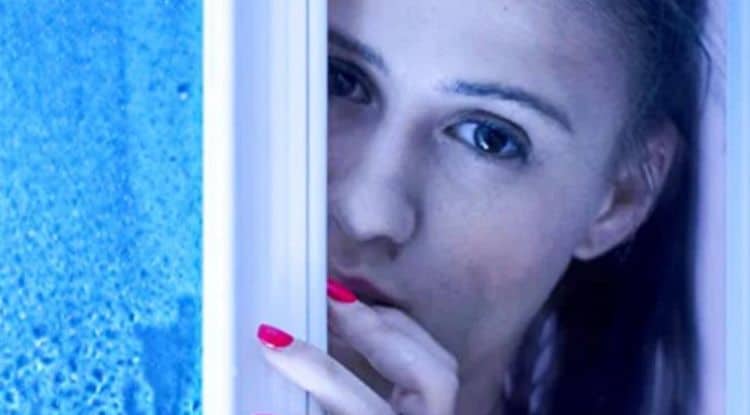 The 2021 Golden Globes are slated for Sunday signaling the beginning of award season. 2020 was a crazy year for the film industry to be sure, but the unprecedented challenges also created new opportunities for very skilled actors and actresses. The nominees for Best Performance in a motion picture contain numerous usual suspects such as Anthony Hopkins, Viola Davis, and Frances McDormand but they also include several talented newcomers. Here are the 2021 Golden Globe First Time Nominees for Best Acting Performance in a Motion Picture.
Maria Bakalova – Borat Subsequent Moviefilm
Bakalova is nominated for Best Actress in Comedy or Musical. She plays Tutar Sagdiyev, the daughter of the infamous and fictional Kazakhstani journalist Borat. The Bulgarian actress and model is only 24 and she doesn't seem to be going anywhere. Her role in the "Borat" sequel has been generating Oscar buzz and Maria was named New York Film Critics Online Breakthrough Performer of 2020.
Chadwick Boseman – Ma Rainey's Black Bottom
Boseman is nominated for Best Actor in a Drama for "Ma Rainey's Black Bottom". The period piece is set in 1920's Chicago in which Chadwick plays trumpeter Levee Green. After starring as real life heroes Jackie Robinson and Thurgood Marshall, as well as superhero Black Panther, Boseman has been one of the most successful actors in Hollywood during the last ten years. Sadly, his first Golden Globe nomination is also a posthumous one. The actor died in August after losing his battle with colon cancer. He was 43. "Ma Rainey's Black Bottom" is dedicated to the memory of Chadwick Boseman.
James Cordon – The Prom
The multi-talented late show talk host is nominated for Best Actor in Comedy or Musical for "The Prom". Cordon, 42, leads a dynamic cast that includes Meryl Streep, Kerry Washington and Nicole Kidman in the adaptation of the 2018 Broadway play of the same name. Although "The Prom" is James' first Globe nomination, it is not his first foray into musical comedy. He starred in 2014's "Into the Woods", also alongside Meryl Streep.
Andra Day – The United States vs. Billie Holiday
Day is nominated for Best Actress in a Drama for her portrayal of the iconic vocalist. Known primarily as a singer/songwriter, the Billie Holiday biopic is only Andra's third feature film but no one would know it. In fact, her performance as Holiday is getting better reviews than the movie. According to film critic Brian Truitt, "'The United States vs. Billie Holiday' isn't perfect but Andra Day is as the jazz legend". The role also garnered the 36 year old actress a nomination for the Golden Globe Award for Best Original Song.
Vanessa Kirby – Pieces of a Woman
Kirby is nominated for Best Actress in a Drama. The 32 year old actress plays Martha Weiss, a woman coming to terms with the broken pieces of her life after tragedy. Fans of Kirby will remember her as Princess Margaret from the hit show "The Crown" however her work in "Pieces of a Woman" is simply on another level. Variety Magazine stated that it is "her most impressive screen performance to date". Having already won Best Actress at The Venice Film Festival, Vanessa might be the one to beat in this category.
Tahar Rahim – The Mauritanian
Rahim is nominated for Best Actor in a Drama. The French born actor, 39, has been making movies since 2006 with the majority of them being European productions. "The Mauritanian" tells the true story of a man who was held at the Guantanamo Bay detention camp for fourteen years without charge. Tahar plays the title role and leads a terrific ensemble featuring Jodie Foster and Benedict Cumberbatch. "The Mauritanian" is a vibrant, eye-opening performance for Rahim and is sure to lead to more starring roles.
Anya Taylor-Joy – Emma
Taylor-Joy plays the lead role in the adaptation of the Jane Austen novel for which she was nominated for Best Actress in a musical or Comedy. The 24 year old, who was born in Florida, first burst on the scene in 2015 when she starred in the supernatural thriller "The Witch". In 2017, Anya won The Empire Award for Best Female Newcomer but her 2021 is shaping up to be even better. Not only is Taylor-Joy nominated for a Golden Globe in the motion picture category, she is also nominated for Best Actress in a Miniseries or Television Film for her exceptional work in "The Queen's Gambit".