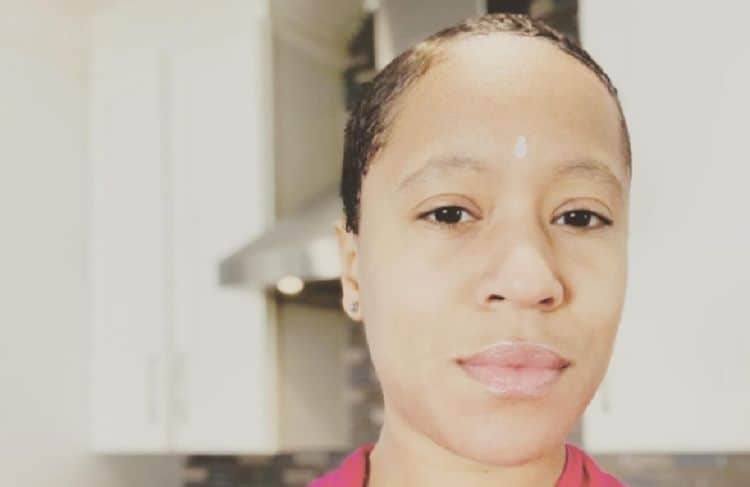 Reality television is interesting, and there is truly something for everyone. Seeking Sister Wife is a TLC series about couples and families who are actively on the lookout for a new sister wife to bring into their home. What does this mean, exactly? This means that a married couple who is in a relationship with one another – most with families of their own – wants to find another partner to add to their marriage. It's a concept that many do not understand, but it is sometimes referred to as a plural family. It's not for everyone, that's certain, but people like Ashley Snowden are looking to find love with more than one partner at a time, and that makes people want to know more about her.
1. Her Husband is in Trouble
In 2021, her husband Dimitri Snowden was accused by their partner Christeline of being physically abusive. She claims that he beats her head against the headboard, that he chokes her when they have sex, and that he is physically abusive toward her. She filed a restraining order, and she also filed one against Ashley Snowden, too.
2. She's Courted Many Women
It's almost hard to follow all that is going on in this woman's marriage, but she seems to have many sister wives. The show is currently in the third season of filming, and they are living with sister wife Christeline, yet a new sister wife by the name of Tayler recently moved in with the family and even told her mother she will have children with them at some point. In season two, this couple brought in a wife by the name of Vanessa Cobbs, who also left them the same season. It's a whirlwind of crazy.
3. She's Found Peace
One thing that Ashley Snowden is very particular about is her own inner peace. She might be living a life filled with chaos, but she makes it very clear that her life is all about peace and happiness, and she is doing all she can to maintain that feeling of inner peace even when the world around her is collapsing.
4. She is Her Husband's Second Wife
While they don't speak of it very often, it is known that her husband was married to another woman prior to meeting her. However, it does not appear he and his ex-wife had the same open marriage and tendencies that he and Ashley have. It was alleged that he cheated on his wife with Ashley, and that is how they ended up together.
5. She Allegedly Penned a Letter to Her Husband
There is an email going around online that is allegedly from Ashley Snowden to her husband telling him about all the hurt she feels from him. He's allegedly had sex with women that she did now know about, she alleged that he abused her physically and emotionally, and the world is left wondering if this is real and if this is something that she really did write.
6. She Allegedly Wants to Pause New Women
In the letter that is being rumored to have been written by her to her husband, she says that she has mentioned pausing new women in their lives so that they can focus on their marriage, but she also says that perhaps it is their own marriage that they should pause rather than the time that they are with other women. Could this be true?
7. She Lost a Brother
Valentine's Day is a difficult day for her. On that day in 2014, her own brother was taken from life support and his life ended. It changed her. It made her different. Her life feels sad and horrible as a result, and she's not going to be the same ever again. She says this day changed not just her, but her entire family.
8. She is Spiritual
However, she is not religious. She is asked regularly what her religion is – no doubt because of the way that she chooses to live her life with her husband and their other wives – but she is not religious. She is, however, very spiritual. She was born Christian, but she feels more of a connection to the universe and to a Divine God than she does her own Christianity.
9. She Practices Gratitude
Ashley Snowden is a woman who actively practices gratitude. She makes it a point to wake up each day and find something for which she is grateful. She likes to focus on the good things in her life more than the bad things, and it seems that this works well for her.
10. She's Very Private
Despite the fact that she is a reality television star who shares her entire intimate life with the world, she does not discuss much about her personal life otherwise. Most of her life is a mystery to those around her, and she does not speak of it. She values the privacy of her own family and keeps much of her life to herself.