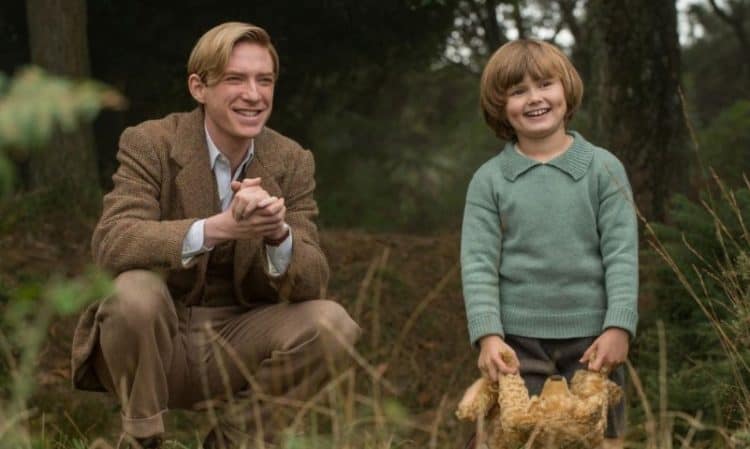 Will Tilston is a name that is becoming more popular after his appearance in the AA Milne based film "Goodbye Christopher Robin" which was released in 2017. He's an adorable young actor who is just beginning his career in the film industry. Although the film received mixed reviews, Will's co-stars on the set reported that they really enjoyed working with the young talent who shows amazing potential for future growth. We're all just getting to know Will as he hasn't been in the business that long and those who have seen "Goodbye Christopher Robin" can see his tremendous potential at a glance. We looked into the short history of his career and is life to learn more about this budding young phenomenon to share with the world 10 things that you probably didn't know about Will Tilston.
1. "Goodbye Christopher Robin" wasn't his first film endeavor
When we looked into Will's career history, we were actually impressed to discover that it goes back all the way to 2005, when he was cast in a role in the successful film "Made in Hollywood. He also appeared in a role in the 2013 film "Celebrity Page." "Goodbye Christopher Robin" was his most recent film role in which he starred in the lead, however, and his performance got the attention of the world.
2. He has multiple talents and aspirations
Will was interviewed on the show "Good Morning America," after his performance in the film "Goodbye Christopher Robin." He was asked the standard questions one would expect, and one of them was how long he's wanted to be an actor. To this question, there was no hesitation as he was clear about the fact that since he was very young, he wanted to become a dancer. While his interest in acting is becoming stronger, Will still wants more than anything to pursue a career in dancing. Who knows? The two talents can work very well together and it makes us wonder if he may have a bright future in Broadway stage productions or musicals.
3. He's of British origin
As if we couldn't tell from his accent already, Will Tilston hails from the United Kingdom. He is a young man who is making fellow citizens proud of him. Will is gaining celebrity status in his home country as well as throught the entire world as his most recent film has gone international.
4. Will beat out tens of thousands to land his lead role
We were quite impressed to learn that there were tens of thousands of young hopefuls, auditioning for the lead role in the "Goodbye Christopher Robin" film. Will Tilston only had to submit one audition, and this was the first time that he had auditioned for any film, we learned through the telegraph news of th UK. He's a natural and his talent was obvious, making it easier for the selection crew to find their next child star for the film.
5. Will has been formally trained
Will Tilston attended the D&B Academy of Performing Arts where he received formal training in acting, but he just did it because he thought it would be an interesting hobby. When he was there, the instructors made note of his talent as an actor. They encouraged him to pursue acting as a career.
6. Domnhall Gleeson is his friend
When Will Tilston and Domnhall Gleeson, his older co-star met on the set of "Goodbye Christopher Robin," the two forge a lovely friendship. Even though Gleeson was 34 years old and Will was just 8 at the time, they hit it off in grand style. Gleeson shared that he really enjoyed working with Will on the set.
7. Will has an infectious smile
There is something very special about Will Tilston. He's still a pre-adolescent, but he has a maturity about him that helps him to be so good in the acting profession. We reviewed tons of photos of the rising new star and we couldn't help but notice that he has one of the most contagious smiles that we've seen. There is an innocence about him along with dancing eyes that communicate a kind and gentle spirit and he's so adorable that you just want to reach out and hug him.
8. Will was discovered by Simon Curtis
Simon Curtis is a world famous director who is known for his keen ability to scout out and find young talent, then turn them into superstar celebrities. Will was fortunate that Mr. Curtis discovered him. He is the director who found Daniel Radcliffe of the "Harry Potter" fame, and just look how well his career took off. This tells us that Will Tilston is likely to have a very bright career ahead of him in the film industry, that is, if he decides to continue on with his acting career.
9. Will enjoyed his first red carpet experience
After the blockbuster "Goodbye Christopher Robin" was released there was much ado made about his performance. Will attended the premiere at Leicester Square to which he responded he "loved every minute of it." He was amazed at how the film came across when he was actually able to view it as others would in the cinema.
10. He's taken ballet lessons
Will is an avid dancer and it is his biggest passion, even above acting. He's taken formal ballet lessons and he hopes to one day become a professional dancer. Will also has formal theater training. We are so impressed with this ambitious young man who has so many different talents in the performing arts.Although we're not sure whether he will track his career as a dancer or as an actor, we believe that the world is going to see a lot more of Will Tilston in the years to come.