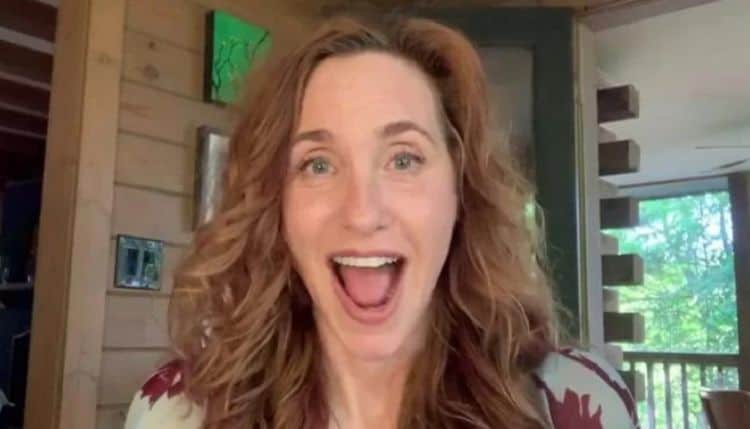 Unless a person is a die hard movie buff then saying the name Judith Hoag might not elicit any special memories from them, but if someone was to mention April O'Neil from the Teenage Mutant Ninja Turtles a lot of folks would smile and suddenly remember just who was being mentioned since the 51-year old did take on the first live action role of the tough as nails reporter from the popular kids show back in the day. In 1990 she was seen as the character on the big screen for the first and only time since she didn't return for the second and third movies, but she did set the bar pretty high since back then April wasn't known as much of a fighter even in the cartoons, though she wasn't known to back down either. Later versions would show her learning how to fight and getting down with the Turtles when it came to dishing out some pain to the Foot clan, but as far as Judith's role it ended when the credits came up on the first movie. Thankfully though she still remembers her time in the franchise as she's going to be hosting a pizza party on Zoom come May 23rd to celebrate the 30th anniversary of TMNT's first movie release. To say that things have changed since then would be a huge understatement since the franchise has gone a couple of different ways and Judith has been rocking her own career ever since then since looking at her filmography it's easy to see that she's been one busy lady.
As of now she's still acting and still enjoying what she does and in fact she hasn't really changed all that much in her appearance, though of the course the hairstyle has changed and that's likely a good thing since it definitely looks a lot better than the 90s frizz that was still popular back in the day. But if you take a look at what she's done you'll see that Judith has been bouncing back and forth between TV and movies throughout the years and has been taking on several roles that have allowed her to continue to push forward and become a very well-known face in various circles. One of her most prevalent roles has been that of Gwen Cromwell Piper from the Halloweentown movies that feature every year and are commonly found on Netflix more often than not. She's also taken on several other roles alongside some big names over the years and has made it a habit of showing up as one of the many supporting actors that knows her role and nails it perfectly no matter if fans notice her or not. She has changed just enough to show that she's gained in experience and maturity over the years and has learned a great deal from her 3+ decades in the business. You could also say that her hard work and expertise has paid off since she's accrued a net worth that's definitely impressive enough to keep her well-funded as she continues forward in life. Obviously she's one of the many that's made sound investments as she's continued along and hasn't decided to live the rock star lifestyle, perhaps deciding to keep things low-key in order to avoid controversy. To be fair that's usually the best idea for those celebrities that don't thrive on the paparazzi and fans being all up in their business.
She's been seen most recently in The Magicians as Stephanie Quinn, a very self-centered woman that is highly unlike a few of the characters that Judith has played in the past. Quinn is basically the type of mother that can't get past her own hangups and sees herself as the center of her children's lives and can't appear to understand why they wouldn't think that she was a great mom. Deep inside though, as it's been revealed, she can't understand her own kids and it eats at her even as it feeds her own delusion that she's a great mother that any child would love to have as a role model. The character sounds so far apart from what a lot of fans have seen of Judith over the years that it's kind of a shock to even see her in such a role, but it's also highly impressive that she's able to channel that kind of attitude to make it work. If there's one thing to enjoy about Judith, and there are many no doubt, it's that she's been around long enough to know the game and to understand how show business works, and yet she hasn't been seen to court a lot of controversy or try to push past others to get what she wants. If nothing else, she's a woman that knows what she wants and is able to go out and get it.