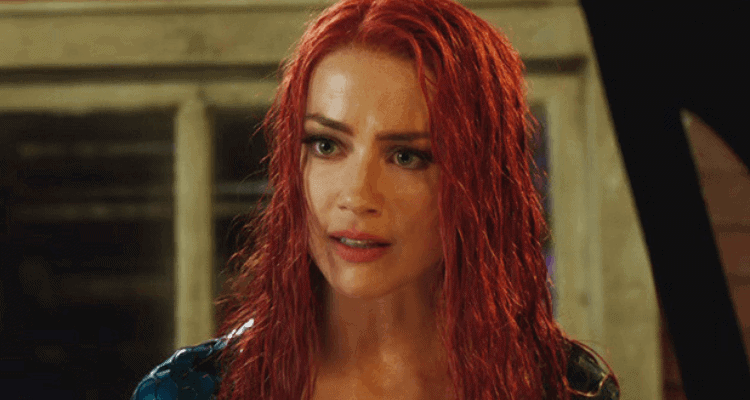 I'll agree with David James of We Got This Covered that wading into the issue of why a lot of people don't want to see Amber Heard in Aquaman 2 is a mess waiting to happen, but I also wasn't aware that Mera was such a big deal in the DC universe. But then again I've always been more of a Marvel fan while the DC has still been impressive enough to watch from time to time. But this does appear to be happening, that Mera will get her own spin-off movie that will have something to do with her finding an artifact of some importance at the bottom of the sea, or something along those lines. Thus far it sounds as though Jason Momoa and Willem Dafoe will be making an appearance in the movie, cameos mostly, but otherwise it will be all Mera. Presumably the time period of this movie will be following the Aquaman movie, which would make a lot of sense considering that things would have hopefully smoothed over at least a little at that point. But with Atlan's trident in Aquaman's hand, how much more important could any other artifact to be found within the seas be?
The answer to that is pretty obvious since it's whatever the writers want it to be and can go for as long as it needs to, or as long as it can make money since that's the prime reason for making any of these movies. While Aquaman made well over 1 billion dollars at the box office the sequel is leaning heavily on the hope that it will do just as well, though it's a wonder what Mera's story will do since at this time fans are kind of divided on whether they want her there or not. The whole issue of Amber Heard's less than amicable divorce from Johnny Depp has been stirring the pot for a while now as both of them are accusing each other of abuse and the matter doesn't seem ready to be settled just yet. Because of this a lot of fans are up in arms and ready to petition until someone finally listens and says with some level of certainty that she'll be kept out and that they'll be vindicated in their intense dislike of her. Yeah, that's not likely to happen since petitions are in some cases giant napkins that people want to sign only for those they're destined for to use as something to wipe their noses or something else with. Seriously, some petitions throughout history have had a positive effect, but in this case a lot of those people signing the petition would still go to see Aquaman 2 if Heard was still a part of the cast, and they'll likely go to see a movie with Mera for more than one reason while they'd only stay out of the theater for one or two reasons that were less than solid.
Mera is an interesting character really if you read up on her since initially she was meant to kill the King of Atlantis, who was identified to her as Arthur Curry. When she saw how compassionate he was and that he wasn't such a bad guy, Mera gave up the mission to kill the enemy of her people and instead started to fall in love with him. In the movie this was very different obviously as things were sped up and mashed together in a way that might have made some sense but was still far too quick in the eyes of many since a movie can't spend hour upon hour going through the story of every individual character. It's a bit frustrating but true since if that were the case then movies would turn into miniseries and regular series since to get everything in would take quite some time and it would require the actors to lock into a part for a prolonged period of time that might ruin other opportunities for them down the line. So we get the slightly truncated movies that create immense mashups of the comics that a lot of us grew up with and have to deal with some inconsistencies or go on our way and remember how things used to be without ever enjoying what's there.
Whatever happens it does feel as though Mera is going to receive much less of a welcome than Aquaman did, not for any reason that could be attributed to gender, since really, a lot of guys happen to like looking at Mera, but because despite being a well-established character in the DC comics, a lot of people still don't know much about her. That's the downfall of a comic book movie, there are still many people that want to see a good action movie but don't know that much about comics. To the casual audience member she's not quite as known as Aquaman, and that makes a big difference.