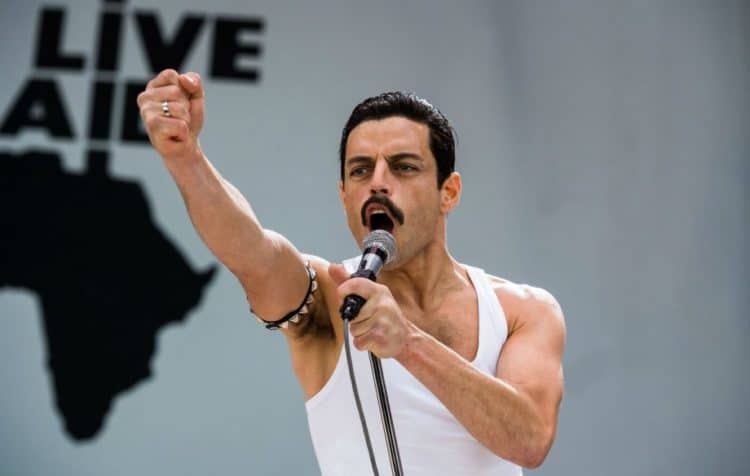 As of right now, it sounds as though there's a lot of hope for a sequel to Bohemian Rhapsody, but not a great deal of reality since there's no script as of yet. This is rapidly turning into one of those ideas that might not happen since there's no perfect script being tossed in someone's lap, which means that there's no chance that it will happen unless said script suddenly materializes. On top of that, however, one kind of has to realize that it might not happen for a while simply because trying to top the first movie is going to be a huge, insurmountable goal that might not happen. There's always a chance of course, but at this moment it might be that the initial movie is just too big to overcome and that by the time the right script is found it will be too late. That might sound a bit too negative for some, but there are movies that tend to overshadow any possible attempts that might be made following their release, meaning a sequel isn't entirely out of the question, but it's not exactly a good idea.
The fact that Queen kept making music after the passing of Freddie Mercury is one that many people have enjoyed over the years, but it's also something that might kind of work against a sequel simply because the portrayal of Mercury was one of the big reasons that people went to see the movie in the first place. People can deny it all they want and claim that of course, they would go see the sequel, but the truth is that a lot of the magic of the first movie is often lost when one of the biggest stars either can't or won't come back. In this case, it wouldn't be possible since the movie already stated the fact that Mercury passed away in the early 90s, meaning everything going forward since then has been done without his added touch. Like it or not, but it might be that the death of Freddie Mercury could really put a damper on a sequel.
There are likely some that feel that this could be a triumph story that might follow the struggle of losing Mercury and having to deal with his absence, but those two words 'perfect script', kind of make it evident that this movie is waiting for something that might not come. I could be wrong, the perfect script could be right around the corner, but then again, if it's able to make the same kind of impact that the first movie made it would be something of a miracle since the first movie made serious bank given that it surpassed its budget many times over. The popularity of Queen had a lot to do with this, but that popularity tends to include Mercury in a big way since he became such a big draw for the band. Just wondering what's going to happen with the second movie, if it ever comes around, is enough since trying to figure out if such a thing could possibly happen, if the second movie could surpass the first, is kind of difficult.
Sequels don't usually surpass the original movie they follow. It's not so much a rule as it is a common theme since there have been sequels that have been better than the original movie, but they're rare enough that they don't happen often and when they do, it typically means that the original movie didn't have access to the same technology and storylines that the sequel did. In other words, years tend to pass before a sequel can overcome an original movie, meaning that if Bohemian Rhapsody 2 does come along it's very likely that it won't happen for at least another few years if that. By that time it might be that the project will have spent enough time in development hell that it might be abandoned or given up entirely, it's hard to say. It's not that people aren't ready and willing to do sequels since there are plenty of individuals who would gladly pull off a second movie when it comes to many movies, but the likelihood that things won't go the way they should become higher with each planned sequel.
Some franchises have overcompensated with special effects, insane action sequences, and stunts that make people's eyes pop, but this movie wouldn't be able to do such a thing since as a biopic it would need to stick as close to the facts as possible. There's no telling yet if this will ever get the green light, especially with the realization that it would need to make people care in the same way as they did about the first movie. If that could happen then it might be possible, but if not, then it might not be worth the trouble.top the first movie
Tell us what's wrong with this post? How could we improve it? :)
Let us improve this post!