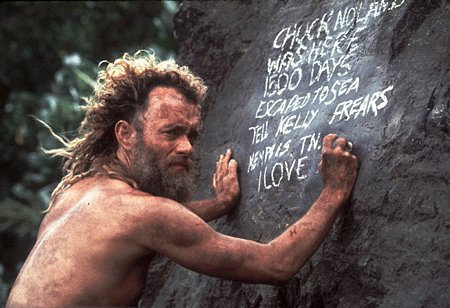 Even in the age of CGI and the golden age of special effects a lot of actors are still willing to suffer for their craft. The necessity of taking a role to the limit is, for some actors, an inescapable thing that can wreak havoc on their body and cause some very lasting and detrimental effects. One would think that they would begin to hold out or use more effects that could help them duplicate the needed scenes but there are still those actors that want to make everything look as real as possible and keep to the spirit of the film. The unfortunate part about this is that their bodies aren't always up to the task, and as a result such a practice has shortened careers in the past.
Here are just a few actors who were just about ruined by their movies.
5. Jared Leto – Chapter 27
Leto had to gain so much weight that he eventually couldn't walk right. At one point he was even suffering through a bad case of gout and had to be transported around in a wheelchair. The dramatic weight gain was so damaging that he couldn't even function most of the time. The shock that this put on his body eventually wore off but it took a fair amount of time to do so.
4. Tom Hanks – Castaway
This wasn't the only role that Hanks had to lose so much weight for. He had to drop weight for Philadelphia as well to portray the role of a man afflicted with AIDS that was quickly wasting away. The effect of this however is that eventually Hanks was diagnosed with Diabetes Type 2. He's back to being trim and healthy these days, but he still needs to take care of his diet and activity level.
3. Jackie Chan – Pretty much everything he's done
Have you ever seen a Jackie Chan movie? There's almost no bone in his body that's gone unbroken. He's even damaged his spine and dislocated his shoulders more than once. The worst one he says though came after a head injury when doctors had to place a steel plate in his head. He says that he can still feel the indentation to this day. But he's not ready to call it quits yet, not even close.
2. Sylvester Stallone – Expendables 3
Stallone is another guy that knows about injuries. Between the Rocky movies and Rambo and the Expendables movies he's taken some seriously hard hits. The worst on record thus far, as he tells it, came during the Expendables 3 when he seriously damaged his back and had to have metal supports surgically inserted. After all of his injuries he must set metal detectors off everywhere he goes.
1. Linda Hamilton – Terminator 2
Hamilton was one of the first women to really make the tough, female lead popular when she came out in this film as the mother of the future leader of the world. Unfortunately during the scene in which she, John, and the terminator are in the elevator trying to escape from the T-1000 she forgot to put her ear plugs back in before Arnold fired a round from the shotgun. The amplified sound caused permanent hearing loss that she won't recover from.
It's admirable that actors want to go to such lengths to make a great movie, but sometimes it seems like a little too much.
Save