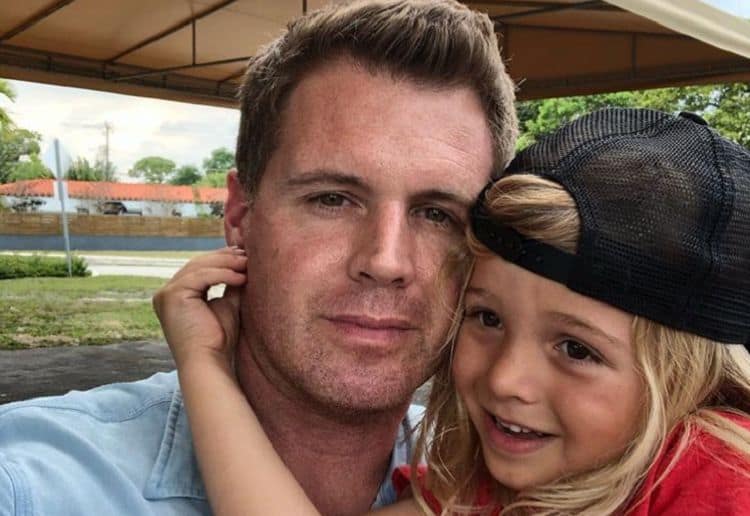 Memphis Garrett made his reality TV appearance in 2008 when he was cast as a House Guest for the 10th season of Big Brother. After coming in second place, Memphis solidified his place in Big Brother history and he recently made a comeback for the show's all-star season. Early on in the season, he rubbed a lot of viewers the wrong way when he seemingly made fun of fellow House Guest, Ian Terry, and about his autism. After things blew over, Memphis seemed to be playing the game well, so he was caught completely off guard when he was sent home. Although his time on Big Brother has come to an end yet again, he has earned himself another place in Big Brother history. Keep reading for 10 things you didn't know about Memphis Garrett.
1. He Came From Humble Beginnings
Memphis has called Florida home for the last several years, however, that isn't where he is originally from. Some sources have reported that Memphis is from Denver, Colorado while others have reported that he is from Kentucky. When Memphis was a kid, his mom worked as a waitress and he spent lots of time with her at work.
2. He's An FSU Alum
Memphis attended Florida State University in Tallahassee where he earned a degree in event management. Although his days as a Gator may be far behind him at this point, he continues to be a huge fan of the Florida State football team. After college, he moved to Los Angeles where he worked as a bar ender.
3. He's A Father
A lot has changed in the years since Memphis made his first appearance on Big Brother, one of those changes is that he became a father. He has one son, River Waylon Garrett, who he had with his ex-wife, Ashley. Memphis takes great pride in being a father and he loves spending as much time with his son as he possibly can.
4. He Loves The Outdoors
One of the best things about living in the Fort Lauderdale area is the fact that the weather is beautiful all year long. Memphis loves to take advantage of the south Florida sun whenever he gets the chance. He enjoys doing all sorts of outdoor activities including swimming, fishing, and playing golf.
5. His Comments About Ian Terry Came Back To Bite Him
Big Brother fans who heard Memphis' comments about Ian Terry on the show's live stream weren't really feeling the remarks he made. It didn't take long for people to spring into action. Dozens of Big Brother viewers took to the internet and leave negative reviews on his restaurants.
6. He's An Avid Traveler
Life in Fort Lauderdale has been good to Memphis but that doesn't mean he doesn't like to explore other places. He is a frequent traveler who loves to experience new things and learn about different cultures. He has gotten the chance to visit many countries including Mexico, France, and Italy.
7. He Has No Hard Feelings About Being Voted Off The Show
Memphis may have been surprised at the decision to send him home, but he isn't too bent out of shape about it. During an interview he said, "There's no hard feelings..It's all good. I had a game plan. I wanted to stick to it. If the cards fell in my direction, I thought it was a good choice. I feel very fortunate to come back."
8. He Was Accused Of Being Racist
Memphis' comments about Ian Terry aren't the only ones that had viewers looking at him sideways. In another live feed, Garrett was accused of using the n-word when referring to Black housemate, David Alexander. Many viewers demanded that Memphis be removed from the show, however, CBS says that he didn't actually use the n-word.
9. His Father Passed Away When Memphis Was Young
Things in life haven't always been easy for Memphis. When he was a teenager, he suffered a very tragic loss when his father passed away. His mother raised him on her own and two developed a very close relationship. Memphis will always consider her to be one of his greatest role models.
10. Big Brother Is His Only TV Experience
These days it's become more and more common for people to make a career out of being on reality TV, but Memphis doesn't have any interest in reality TV. Instead, he's enjoying the life he's built for himself away from the cameras. Big Brother remains the only reality show he's been a cast member of and it will probably stay that way.