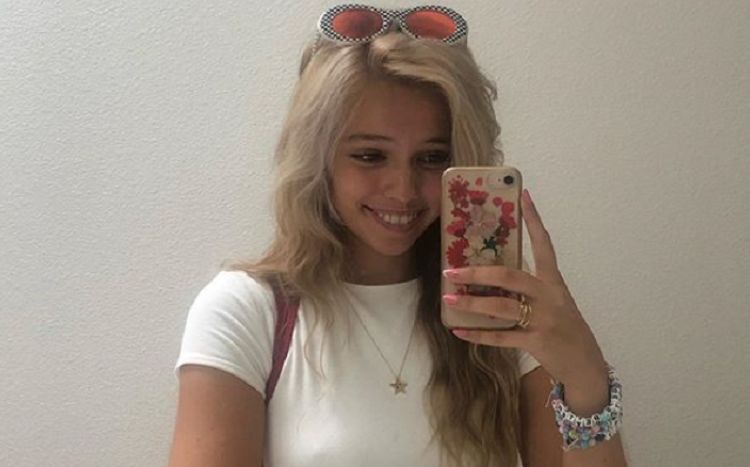 It turns out that not everyone is a big fan of Disney. Did you know that some people find it anything but the happiest place on earth? And some find that they simply cannot re-do something that is already so good and hope to do better? As a Florida native who has been a Disney annual passholder for 13 years, I can say with some agreement that the platform isn't what it used to be. There was a time when we'd go for a few hours on a Friday evening and the park would be easy to navigate, we didn't need fast passes, and we could be in the park from the car in under 20 minutes – and out even faster. It's not like that anymore – well, before COVID – and it's disappointing. So, when Salem Ilese and her friends say they are mad at Disney for their lack of ability to remake all the good movies, some of us feel that. But, that doesn't explain who she is, so let's get to that part.
1. She's a Singer
Obviously, based on what she did and how she's doing it. She did a song called "Mad at Disney," and it's been everything to make her famous. However, she's been singing since she was a little girl, and her parents actually enrolled her in singing courses as a result of her talent and her love of singing.
2. She Learned Under Bonnie Hayes
The very talented songwriter actually taught a class about this, and Ilese was her youngest student. When the teacher left to go teach college classes at the Berklee College of Music, it helped this young woman know what she would do with the rest of her life. She'd go to college, she'd get her degree, and she'd make it all work.
3. She Has to Write Often
One thing she knows for certain is that she has to write as much as she can. She calls it a muscle. You don't get a bigger, better, stronger muscle if you don't use it every single day. When she moved to LA, she did all the writing she could, and she worked nonstop to make sure that she would build her strength and learn what she could as a result.
4. She's A Huge Disney Fan
Don't let her song make you feel like she's not a Disney fan. She is. She's a huge Disney fan, and she has been her entire life. She's been a huge fan since she was a little girl, and nothing is going to change that for her. She might be mad at them, but she's not going to stop being a fan.
5. She Had Big Dreams
As a little girl, she would dress up in her princess gowns and run around the house and make herself feel like a princess. She would do this with so much excitement, and she even thought that she would one day find her own prince. He would come to her in his princely ways with his horse, he would save her from whatever was going on, and they'd live happily ever after. It was her dream and her goal.
6. Disney Disappointed Her
Her entire life was spent thinking about her prince charming, but it turns out that Disney made her think this for too long. She's a cynic now, and she's really living with the reality that a prince doesn't exist and it's just men and boys who cannot commit and who don't do what they say they're going to do. It's part of why she's made at Disney.
7. She's Young
She's pretty jaded, so many of us might assume she's been around the block a time or two. The truth of the matter is that she's only 21, which means she's not had that much time to become a cynic about love and life like this, but we don't know her experience. Either way, she's still really young.
8. She Left Boston for LA
She knew she was going to go learn to write at Berklee, but she didn't spend much time there. She gave college in Boston two years of her life, and then she moved to LA. She's been working ever since to become someone who is famous for her writing abilities, and it's going well for her.
9. She's Signed
She's not someone who is hoping to make it as a songwriter someday. She's already made it. She's signed with "Homemade Projects," which is a label in LA. She's been writing some big hits for a while over there.
10. TikTok Loves Her
One thing we can say with certainty is that the people of TikTok love her and her song. They are all mad at Disney for something, and we get it. We all get it. I despise the long lines and the inability to have a quick family date night at the park in which we can ride most of the rides in under 3 hours. We are all mad at Disney.
Tell us what's wrong with this post? How could we improve it? :)
Let us improve this post!