Melinda Dillon was a remarkable actress whose talent and versatility graced both the big and small screens. With her ability to embody a wide range of characters, Dillon left quite a mark on her industry. From her breakout role in Steven Spielberg's timeless classic Close Encounters of the Third Kind to her unforgettable role in the holiday favorite A Christmas Story, Dillon showcased her exceptional acting prowess. Her performances always came off as authentic and deeply moving to audiences and critics alike.
Throughout her career, Dillon received critical acclaim, earning numerous accolades, including an Academy Award nomination for Best Supporting Actress. Her ability to bring characters to life was unparalleled. So, it was no surprise that she was one of the most respected actresses of her time. With all this in mind, let's take a look at her life and the impact she had on the entertainment industry.
Melinda Dillion's Early Life And Career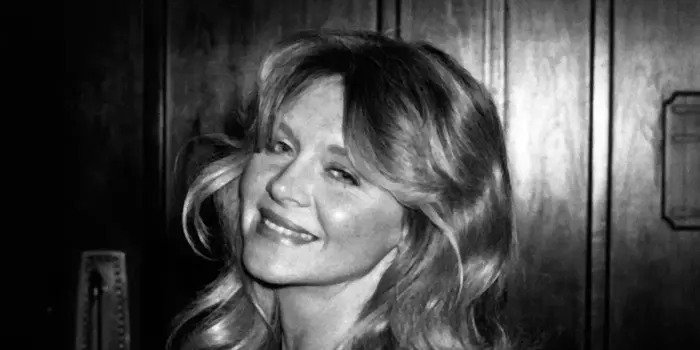 The star herself was born on October 13 1939 in Hope, Arkansas. Altogether, her interest in acting started when she was quite young. So, even though she grew up in a relatively tiny village, she was an active participant in the community theater scene. Dillion followed her passion and pursued her aspirations by enrolling in the American Academy of Dramatic Arts in New York City after high school.
Melinda Dillon was able to refine her skills while she was a student thanks to her roles in a variety of off-Broadway performances. Her commitment to her craft and natural ability attracted the attention of casting directors. Soon after, she was cast in the film The April Fools back in 1969. Though Dillon had a minute part, she left quite an impression on viewers. As such, the performance was the first step to a successful career.
Her Breakthrough Roles In Film And Television
Dillon's career started to pick up steam in the 1970s when she started getting cast in a number of notable roles. She gave quite the performance in the 1977 sci-fi masterpiece Close Encounters of the Third Kind, directed by Steven Spielberg. Needless to say, this was one of her most prominent roles. Audiences were moved by Dillon's portrayal of a distressed mother, and the Academy of Motion Picture Arts and Sciences even considered her for the award for Best Supporting Actress.
Her performance as Ralphie's loving but no-nonsense mother in the 1983 holiday classic A Christmas Story further demonstrated Dillon's skill at portraying multifaceted characters. Throughout her career, Dillon never failed to wow viewers with her adaptability and her capacity to play a diverse spectrum of characters. She went on to appear in other top-shelf productions like Harry and the Hendersons, and The Squid and the Whale. It's safe to say that throughout her career, she delivered a wide range of memorable performances. In addition to her film work, she's also in popular television shows such as St. Elsewhere, Moonlighting, and ER.
Melinda Dillion's Impact On The Industry And Cultural Significance
It is impossible to overstate the influence that Dillon has had on the entertainment industry as a whole. Because of her talent for portraying people in a way that was both compassionate and realistic, she was able to connect with vast audiences. Dillon's acting was always based on reality and had a genuine quality to it.
Not only did her performance in Close Encounters of the Third Kind get her critical acclaim, but it also helped to establish her place in the annals of film history. The movie went on to become a cultural phenomenon, thanks to Dillon's portrayal of a mother's unflinching love and unyielding resolve. Her work on A Christmas Story cannot be overlooked either. It's safe to say that, her work in film and television has paved the way for many up-and-coming actors.
Personal Life And Philanthropy
Throughout her life, Dillon not only had an amazing profession, but she also devoted a significant portion of her time and energy to various charitable causes. She was a fervent supporter of topics like education and children's welfare. Even more, she was a strong believer in the power of using one's platform for good. As such, she placed equal importance on charitable activities as well as her personal endeavors.