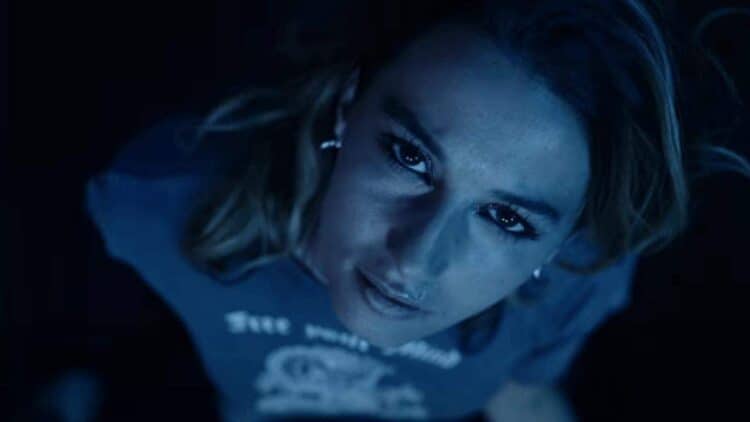 Netflix is set to drop a Spanish thriller TV series titled Welcome to Eden, or in Spanish, Bienvenidos a Eden. The TV series is created by Joaquin Gorriz and Guillermo Lopez Sanchez for Netflix. Here is a synopsis of the show, according to New On Netflix: "Are you happy? With this question Zoa and four young, attractive and social media active boys and girls are invited to the most exclusive party in history, set in a secret island and organized by the brand of a new drink. What starts as an exciting adventure will soon turn into the trip of their lives. But paradise is not really what it seems… Welcome to Eden." Welcome to Eden promises an intriguing list of cast members ready to breathe life into the compelling storyline of the show. If you want to learn more about the cast members of this upcoming Netflix series, read ahead. Here are the cast members of Netflix's Welcome to Eden.
Amaia Aberasturi
Amaia Aberasturi plays Zoa in the upcoming Netflix thriller series Welcome to Eden. A relative newcomer, Aberasturi made her film debut in the movie The Retaliators in 2010. Eight years later, she appeared in A March to Remember. In the historical drama Coven, she received a nomination at the Goya Award for Best Actress. In 2020, she played the titular character in the movie Nora. Aberasturi has been more active on the small screen, having appeared in shows like Victor Ros, Remember When, Hospital Valle Norte, 45 rpm, and most recently, The Age of Wrath. Amaia Aberasturi has a verified Instagram account boasting 42,000 followers as of writing. Recently, she posted a teaser on Instagram of Welcome to Eden, which raked in 11,000 views.
Berta Castane
Berta Castane portrays Gaby in the upcoming Netflix series Welcome to Eden. Castane is a Catalan Spanish actress and model whose most notable media appearances include Bajo sospecha and El secreto de Puente Viejo. Prior to joining Welcome to Eden, she appeared in six episodes of Todos mienten.
Albert Baro
Actor Albert Baro plays Aldo in Welcome to Eden. Baro previously starred in the movie The Wild Ones, a 2012 Spanish film that premiered at the 2012 Malaga Film Festival and received multiple nominations at the Goya Awards. Baro also appeared in the TV shows Merli and Argentina, tierra de amor y venganza, for which he portrayed a main character, Bruno Salvat, for 205 episodes.
Lola Rodriguez
Lola Rodriguez plays Maika in Welcome to Eden. Rodriguez is a Spanish actress, model, and LGBT rights activist. The young actress has appeared in TV shows like Veneno and Carnival of Las Palmas. In an interview with Them, Rodriguez admitted having a few hesitations about pursuing a career in acting: "I was always dedicated to enjoying myself because I never believed I could dedicate myself to acting," she says. "I had to approach things from a lens of pleasure and not simply a professional one. But acting remained something of a frustrated dream I wasn't sure I could attain."