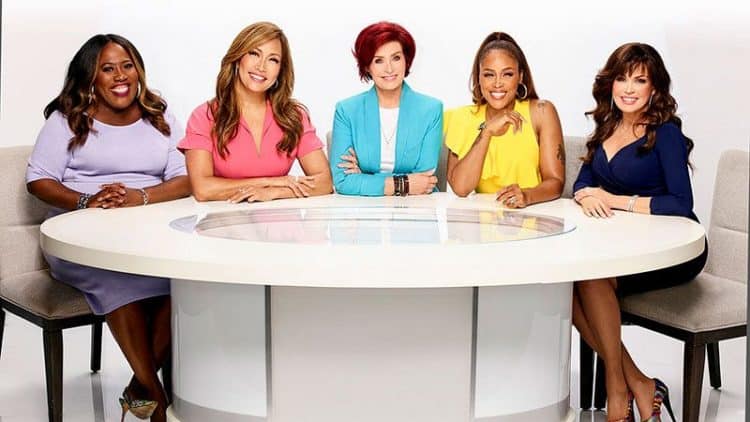 "The Talk" is a daily talk show which airs Mondays through Fridays on CBS. The first airing of the series occurred in October of 2009. The show has just entered its 10th season and is still as popular as ever with nearly three million viewers tuning in weekly. Cast members have come and gone throughout the years, but they've kept the show interesting, discussing contemporary issues related to being a mother or at least on the subject of parenting in general. Meet the current cast and learn more about the interesting panels of co-hosts who have kept the show relevant in today's lineup of weekly programming.
Sara Gilbert
Sara is the developer of the show. She co-hosted the program for nine successful years before making the decision to leave in 2019. She won't serve as host for the upcoming tenth season, but she has promised to drop in from time to time. The reason for her difficult decision to leave was that her other job as executive producer of "The Connors, along with her starring role in the series, and that fact that she has other professional opportunities and a 4-year-old at home created too many time constraints.
Here are the most current members of "The Talk" Season 10
Marie Osmond
Marie Osmond just joined the show as the replacement for Sara Gilbert. Osmond appeared in the first airing of the tenth season and she's already formed a close bond with other members of the cast. Marie gained fame in the musical television series "Donny and Marie" with her brother Donny Osmond. She started out in the entertainment industry as a singer, and she's since gone on to become an influencer for weight loss programs. Marie is also a popular author, philanthropist and talk show host.
Sheryl Underwood
Sheryl Underwood is best known for her funny lines as an American comedian, as well as being an actress and television co-host for "The Talk." Sheryl became popular with audiences when she made it to the finals of the Miller Lite Comedy Search in 1898. She joined the talk in September of 2011, and her humor along with her ability to find humor in appropriate situations have made her an integral part of the show. Fans enjoy her contributions to "The Talk" and she has wonderful chemistry with the other co-hosts.
Carrie Ann Inaba
Inaba is a multi-talented celebrity in the entertainment world. You might remember her from "Dancing with the Stars" on the ABC television network. Carrie Ann also appeared in the "Austin Powers: Goldmember" film, in the role of Fook Yu. Carrie Ann started her career in Japan as a singer, but she was also a very talented dancer. This skill also became popular with her growing audience. She also became an actress who joined teh cast of "Fly Girls" as an original member on Fox's sketch comedy series. She also appeared in the humorous series "In Living Color" between 1990 through 1992. She joined "The Talk" in January of 2019, replacing host Julie Chen.
Sharon Osbourne
Sharon Osbourne is best known for her appearance on the television reality series "The Osbournes, which followed the life of their family for a period of time. She's the wife of singer-songwriter Ozzy Osbourne and also served as his manager for a period of time. It became obvious that Sharon was a talented businesswoman in her own right. She's appeared in several television series' serving as judge and host. She joined "The Talk in 2010 and is one of the first panel members. Sharon won an Emmy in 2017 for the Outstanding Entertainment Talk Show Hosts Daytime.
Eve Jihan Jeffers-Cooper
Eve is an American singer and actress who joined the cast of "The Talk" in November of 2017. She replaced former co-host, Aisha Tyler. Eve is a hip hop recording artist who has won a Grammy Award for the song "Let Me Blow Ya Mind" in a collaboration with singer Gwen Stefani. She made it to number 48 on the "50 Greatest Women of the Video Era" list by VH1.
The current cast of "The Talk is Marie Osmond, Sharon Osbourne, Sheryl Underwood, Eve, and Carrie Ann Inaba. Previous members who have since moved on include Aisha Tyler, Leah Remini, Holly Robinson Peete, Marissa Jaret Winokur, Julie Chen, and Sara Gilbert. The show has maintained an interesting panel of ladies who have a lot to say about being a mom and they interact with the special guests that they interview on the show, go present an informational resource for women who are struggling with parenting, or for those who are just interested in hearing from others about their opinions on raising kids and related issues.
Final thoughts
These are the new cast members of "The Talk," and so far, the ladies are off to an excellent start with the launch of the 10th season of the show. There have been a lot of changes since the show aired its first episode. We've seen cast members come and go, and just recently, the lady responsible for the creation of "The Talk" moved on to tend to other aspects of her life with an emotional goodbye to loyal viewers. "The Talk" will move forward, and there's no reason to believe that it won't continue to be one of the most popular talk shows on television. As long as people are raising children, there will be a need for this type of program. The cast members for season 10 seem to have a wonderful chemistry together and it makes the show not only informative and inspirational, but it's also fun and entertaining to watch. If you haven't yet tuned in to check it out, and you're a parent, then we highly recommend that you at least give it a chance. Who knows? It could become one of your new favorites.
Tell us what's wrong with this post? How could we improve it? :)
Let us improve this post!