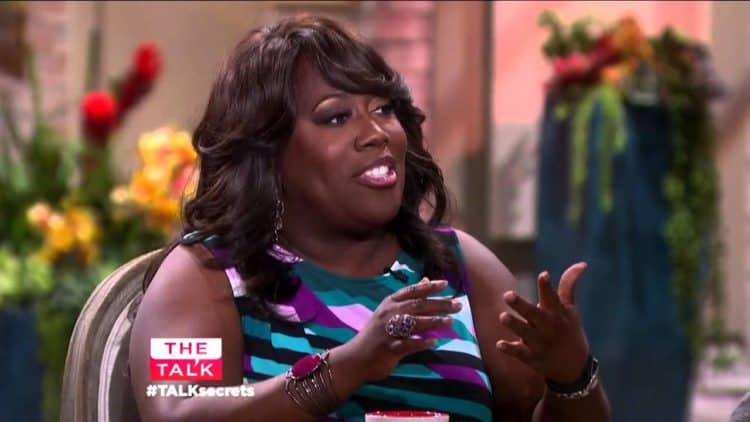 It would seem that life has thrown a great deal at Sheryl Underwood but she's managed to do whatever she can to succeed as she navigates the many ways that fate has schemed to bring her down throughout her rise to prominence. So far in her life she's come a long way from an abusive relationship with her mother that started things off and has become one of the most positive people that many have ever met. Her career has been something that many have looked upon with envy most likely since she's acquired millions of followers throughout her time and has created a name for herself that many are still working on. In terms of being a powerful and very empowered woman she is most definitely one of the women currently in show business that is able to speak her mind and be heard on a variety of different things since she doesn't back down to really anyone and is very opinionated and knows how to say what she wants in a manner that leaves many people feeling better for the experience.
Here are a few things about Sheryl you might not have known.
10. She was born with a twin that did not survive.
You might think that this would be something that would be hard to admit but apparently she was born as a twin and the other child did not make it through the birthing process with as much success. This seems rather tragic, especially since births in the US have been relatively safe for so long.
9. Sheryl put in two years in Air Force Reserve.
She did serve her country and it sounds as though she excelled while she was in as well. Rather than keep going with a military career however she decided to take a different option and started a career at one point. This turned out to be one of the best decisions of her life obviously.
8. She was the first female finalist in The Miller Lite Comedy Search.
In 1989 she made history by being the first female comedian to make it this far and it would appear that people liked what they heard since she was able to go on and create a career based on her comedy and her public appearance. People have fully embraced her throughout the years and it's showed since she's been quite successful.
7. Her husband committed suicide in 1990.
This is pretty sad to hear even though it's been nearly thirty years ago. A while back Britni Danielle of Essence got to hear about how Sheryl had made peace with this over time and how she managed to go on after such a tragedy. Her husband suffered clinical depression it was said and took his life after they had been married for three years.
6. She's always been close to her father.
It sounds as though Sheryl's mother was a rather abusive woman that tried to turn her daughter against her husband, though as she grew up Sheryl's bond with her father only grew stronger and eventually she realized the truth about her mother.
5. Her net worth is around $4 million.
She's had so many public appearances and been seen enough in film and on TV that her net worth isn't much of a surprise. She's also been known as a rather astute businesswoman throughout her career and has made a few wise choices that have had a positive effect on her net worth as well.
4. She's been nominated for many awards and won several over the years.
There's something about Sheryl's personality that a lot of people simply lock on and tend to find very endearing, which is a big reason why she's been showered with accolades and recognition throughout much of her career. To date she's been on the receiving end of a lot of praise that has been well-earned.
3. Sheryl has kept her personal life on the down low for a while.
Since her husband's passing she really hasn't done much as far as her personal life goes. She has no kids and has kept it that way for a while and seems to have no real plans on letting anyone know a whole lot of details about what's going on in her life. It might be better that way for her since quite honestly it's easier to focus on her career.
2. She's been a regular on the Steve Harvey Show.
She's showed up on a pretty regular basis for a while on the show and it feels safe to say that people like seeing her. Sheryl does seem to add something special to any place where she's a regular fixture or just pops in from time to time.
1. Sheryl is a very well-educated woman.
She does have a bachelor's and a master's degree and is also very experienced in her chosen fields, meaning she's both intelligent and somewhat wise.
If you don't know that much about her it might be time to look her up and figure a few things out.
Tell us what's wrong with this post? How could we improve it? :)
Let us improve this post!