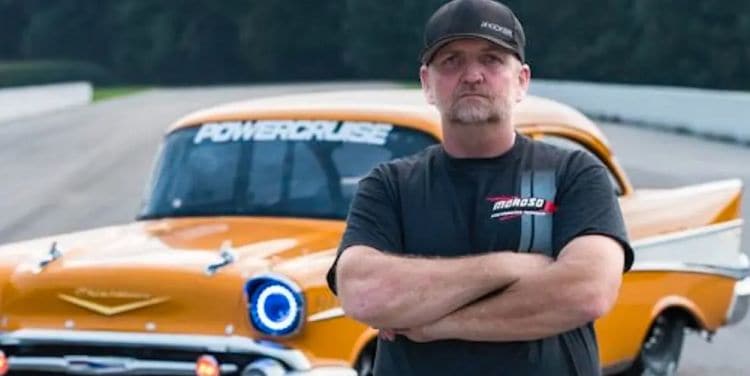 Cars have been a very important part of Jeff Lutz' life for many years, but unlike lots of other people in the car industry, he didn't grow up around cars. Instead, Jeff was a teenager when he first developed an interest in cars, and little did he know, that interest would eventually lead to him becoming a street racer and a reality TV star. Although Jeff is thankful to be doing something he loves for a living, the success he's had has also come with a certain amount of risk. Recently, news broke that he was involved in an accident while filming for the latest season of Street Outlawz. While the accident appears to have been very serious, Jeff is expected to make a full recovery and he'll be back on the road in no time. Here are 10 things you didn't know About Jeff Lutz.
1. He Used To Work As A Brick Layer
Life has an interesting way of always bringing people exactly where they need to be. Prior to becoming a street racer, Jeff was working as a bricklayer, and at one point in time, he had his own business. Although things didn't work out with his previous jobs, it eventually led to an opportunity for Jeff to live his dreams.
2. He's A Pennsylvania Native
Jeff was born and raised near Pittsburgh, PA and he is very proud of his roots. Not much is known about his upbringing but we do know that he still lives in the area. As far as we can tell, Jeff has lived in Pennsylvania all of his life and he doesn't have any plans to move.
3. He Comes From A Supportive Family
Despite the fact that Jeff doesn't come from a family with a history in the car industry, his loved ones have always shown him love and support. His brother is the first person who introduced him to fast cars and Jeff's first car was a gift from his father. Jeff's grandmother is also his biggest fan.
4. Street Outlawz Is His Only TV Experience
Jeff never imagined that he'd eventually make his way to the entertainment industry, but Street Outlawz proved to be the perfect opportunity for him. That being said, Jeff doesn't seem to have an interest in doing any work in the entertainment industry outside of the show. From what we can tell, Street Outlaws is the only TV show he's been a part of.
5. He's Very Active On Social Media
If you're interested in keeping up with what Jeff has going on in-between seasons of Street Outlawz you're in luck. He has an Instagram account where he posts regularly and all of his content is dedicated to street racing and other car projects he's working on.
6. He Sells Merch
Now that Jeff is a bonafide reality TV star, there are countless people who support his work. Watching him on TV and following him on social media aren't the only ways people can show love, though. He also sells merchandise through his business website, Lutz Race Cars.
7. He's A Private Person
Jeff may be on a reality show, but that doesn't mean that he's interested in letting the world into his entire life. Even after years of being in the spotlight, he has continued to be a very private person. Outside of what he's shared on the show, there isn't that much information out there about Jeff.
8. His Son Is A Street Racer
Jeff might not come from a car family, but he's definitely building one. Jeff's wife has always been supportive of his racing and he's passed his love of cars down to his son, Jeff Jr. The younger Jeff is also a street racer and he is heavily involved in the family business.
9. He Loves Listening To Music
Everybody knows that listening to good music at a high volume is one of the best things about cruising around in a car. Jeff would agree. He loves listening to music and is a fan of bands like Metallica and HELLYEAH. Every once in a while he'll take a picture of the screen in his car so his followers can see what song he's listening to.
10. He Has A Reputation For Being Kind
Jeff may look a little rough around the edges, but he's a prime example of why you should never judge someone based on how they look. Apparently, he's somewhat of a teddy bear underneath it all. According to NoPrep.com, Jeff is known for being a nice guy and always looking out for the people around him.