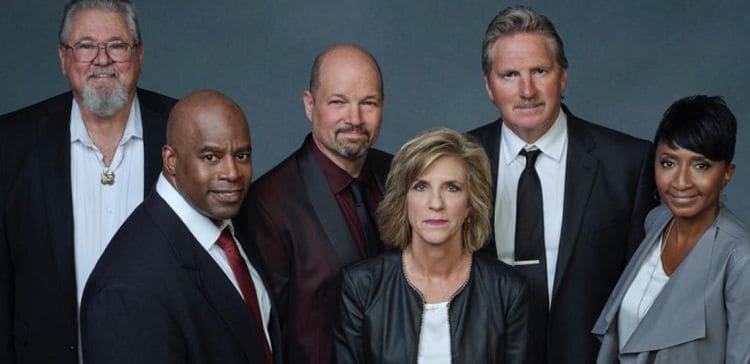 The fascinating thing about television is the true crime that we all get to take in when we watch. Some shows, such a CSI and others like it, are fictional shows with fictional characters. Others, such as Oxygen's "Cold Justice," are anything but. These are real stories that demand a real-life team of investigators to find out what happened and how it all went down. On a show like this one, these are not actors portraying a character in a show made for the sake of entertainment. These are real-life people who are attorneys and investigators who are doing the digging to find out what happened when old cases went cold. They want to figure out what happened, find the person responsible and bring closure to the victims and/or their families. This show follows along as a team of people look to use new technology and a fresh set of eyes to figure out what happened before a case went cold. The stars of the show are just doing their actual jobs, and we have everything you need to know about each one.
Kelly Siegler
When she first went to college, it was to the University of Texas (Austin) to secure a degree in International Business. However, she chose to continue her education and obtained a Juris Doctorate from another Texas College (South Texas College of Law back in the late 80s). She worked as the Harris County prosecutor in Texas, and she tried 68 murder cases in her time in the courtroom. A fun fact about Siegler – she never lost a case. In fact, the fact that she went after the death penalty 20 times in her career when prosecuting a case and won 19 of those death penalty cases has earned her quite the reputation in the state of Texas. She's good at what she does, and she's not slowing down now that she's chasing after cold cases.
Tonya Rider
For more than 26 years, she was a detective with the Toledo Police Department. She retired from her job there in 2016. Following her retirement, she began to make appearances on this show to help the others find out what happened in cold cases. During her impressive career as a detective, she spent most of her time focused on special victims, and the vast majority of the crimes she investigated involved sexual assault.
Steve Spingola
He might be retired, but that doesn't mean he's not still the Lieutenant Detective who spent his time working with the Milwaukee Police Department solving crimes most of his career. He was more than a little good at what he did, and that is why he is part of this team. He spent time working in homicide, and the unit he was part of has one of the best reputations around. What is most fascinating about him, however, is the fact that he was a part of the impressive team of people who hunted down the notorious Jeffrey Dahmer, the man who was found guilty of killing and dismembering, eating, and preserving more than a dozen victims over more than a decade.
Abbey Abbondandolo
He was born and raised in New York – on Long Island – and even tried to go to college for a moment while still there. However, he was only 19 when he moved from New York to Texas to join the Houston Police Department. He worked his way up the chain of command from patrol officer to the tactical unit to homicide. He spent more than two decades with homicide before retiring and moving with his wife and kids to the Pacific Northwest. He now works as the Security Director for a major health system in the area.
Yolanda McClary
She is a woman from the Las Vegas Metro Police who has decided to work with this team of investigators and prosecutors to try and figure out what happened when old cases went cold. What many people don't know about McClary is that she is rumored to be the woman that famed actress Marg Helgenberger portrayed when she starred in the hit series, "CSI". Helgenberger's character went by the name of Catherine Willows, and that character is said to be written after this real-life former Las Vegas investigator. She spent more than 26 years of her life working with the lab in Las Vegas before she began working on this show, and she's someone who has made a significant difference in the lives of so many people throughout her time in this line of work.
Tell us what's wrong with this post? How could we improve it? :)
Let us improve this post!