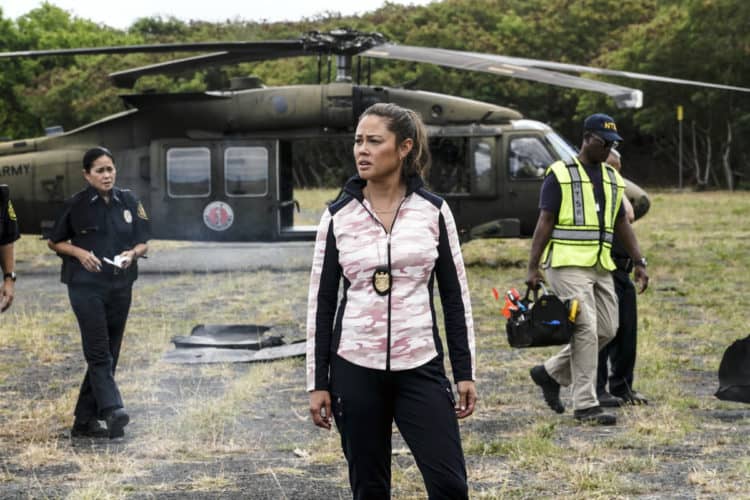 When it comes to NCIS, the franchise is nothing if not successful. The fourth installment of the show is now officially on the air, and fans get to go to Hawaii to see the new "NCIS: Hawaii," cast make their mark on the famous franchise. This new series will follow along in the footsteps of its three big sisters, but it will bring its own set of storylines and input to the network. What fans are curious about right now is who will star in this hit new show? Let's meet the cast.
Vanessa Lachey as Jane Tennant
Maybe you remember her from her MTV VJ days back when she was Vanessa Minnillo. She was the hottest VJ on the show, she was a beauty pageant queen, and she is the wife of former 98 Degrees band member Nick Lachey. She's also a mother of three, and the couple has been married since 2011. She's starring as the "First female Special Agent in Charge," of the NCIS.
Alex Tarrant as Kai Holman
He's a New Zealand-based actor who is engaged to be married. He is engaged to another actress who hails from New Zealand, and they welcomed their first baby in 2021. He is a proud father of a little boy, and he is looking forward to this new role he plays. His character is a new agent to the team, and he has to find his way, make friends, and learn the ropes as he navigates his new life as part of the NCIS team. He is home to care for his own father, and he joined the team for work.
Noah Mills as Jesse Boone
You know this Canadian model from his work in some of the biggest print ads of all time. He's modeled for major brands like Tommy Hilfiger and more, and he is someone whose face is instantly recognizable. He is taking on the role of Jesse, an agent who is second-in-command. He is also the confidante to his boss, Jane Tennant. His character was a Washington D.C. homicide cop before he moved to the islands and landed a job with the NCIS.
Yasmine Al-Bustami as Lucy Tara
Anyone who watched "The Originals," on the CW knows her. She was a villain during the third season of the show. She played Monique Devereaux, and she was good. She's an Abu Dhabi born, Texas raised actress, and she's taking on a cool new role in this show. She's playing a junior field agent, but she still has a lot to learn and she's going to make it good.
Jason Antoon as Ernie Malik
Jason Antoon has been in dozens of movies and television shows, but he is most famous for his role in "Contact," for which he earned an award. The play also went on to win a Tony as a musical, and everyone loved it. Antoon is taking on the role of cyber specialist. You know, the guy in every police show who can do all the things on the computer that allows them to find anyone at any time without any real problem.
Tori Anderson as Kate Whistler
This Canadian beauty is one who has been around the block when it comes to television. She's been in shows like "Open Heart," "The Other Kingdom," and "No Tomorrow," among many others. She's been in the busiens since 2003, and she always has a job – or so it seems to her fans. On this new show, she is taking on a role unlike any other. She's a special agent, but she's the special agent from the Defense Intelligence Agency.
Season one of the new spinoff will feature all of the above-mentioned actresses and actors as main characters. The show was announced in early 2021 as being nearly finalized, and the cast was chosen in April 2021. Vanessa Lachey was the first of the cast to be given a part, and she earned the top spot. She's the first female lead in any of the NCIS projects, and it's an exciting role for her to take on as she is navigating such a cool role on a new show. Filming for this show began in June, and it is being shot on location in Hawaii. The show aired for the first time on September 20, 2021, and it airs every Monday evening on CBS. Fans are already enamored with the new series, and it is not necessary to watch any of the other NCIS shows to follow this one.
Tell us what's wrong with this post? How could we improve it? :)
Let us improve this post!