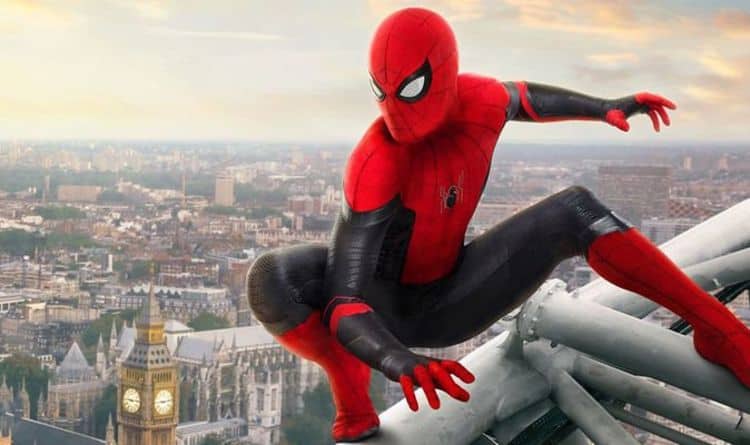 Germain Lussier from Gizmodo might be able to put a positive spin on the idea of Spider-Man leaving the MCU, as in it might not happen in quite the same way as people might think upon hearing the idea, but for many fans it's still a troubling issue. At this point it sounds as though it might be over money and the proper credit being given, but it also sounds as though nothing is really being done just yet. Sony and the MCU have been pretty instrumental when it comes to bringing Spidey into the eyes of the public and into the same orbit as the Avengers and, quite possibly, other heroes. But if Spider-Man is to leave the MCU he's going to be leaving behind a pretty big hole that won't be easy to fill since the webslinger has been one of the biggest heroes on the Marvel roster for a long, long time now. As a matter of fact he's one of the most popular of the bunch, and that's saying something with the roster that Marvel can boast of heroes that fans respond to in a positive manner.
According to Stephanie Holland of CBR Spidey actually tops out at number 1 on the list of heroes in terms of popularity and a few other factors, so it's obvious that people seem to agree that Spider-Man, the Peter Parker version, is still and has been for a while one of the most universally-liked heroes within the Marvel universe. So what would it mean to lose the guy? Well, for the long-term answer it would be smoothed over somehow by the MCU adding in new heroes that haven't seen the big screen under their brand just yet, though people would be feeling the loss for some time to come. Spider-Man after all is a hero that's been around for a long time and has been widely loved by several generations of fans. To just up and yank him away when he's become such an integral part of the MCU, even though he's on loan technically, would be kind of heart-rending since we've all seen what Sony likes to do with the Marvel characters, no matter how many people still think Tobey Maguire was the best. A lot of people don't think that he or Andrew Garfield can still hold a candle to Tom Holland, but hey, we've all got our favorites. For my own opinion, Garfield was better than Maguire and Holland has them both beat in terms of youth and the overall Peter Parker persona.
But that's a big part of why Holland's Spider-Man is so great, because despite not being a teenager he still has the youthful look and act that a lot of people can relate to and enjoy seeing on the big screen. He's exemplified the character of Spider-Man in a way that has taken it up a level from the other two and has created a type of character that is far more like the revamped character in the comics, and while it's true that Sony does still own the rights and has been letting the MCU use Spidey, it's fair to say that losing him would be kind of a hit, no matter that the MCU and Disney could take it without flinching.
The loss would also mean however that Spider-Man, who has been so influential in crossovers and when it comes to being a part of one team or another at times, would be absent and therefore not able to contribute his services in a big way. There are plenty of other heroes to take his place, but none of them are quite the same. In fact there are only a few that are quite as chatty and youthfully naive as he is and a few of those don't seem to be coming anytime soon. The character known as Speedball comes to mind, but unless the MCU is willing to bring the kinetically-charged hero to the front, along with the New Warriors, then it's not likely that we'll be seeing him any time soon. The jury is still out, as the saying goes, when it comes to whether Sony will take their character and go home, but so far it does sound as though it might happen, and there's really only one upside to this if they do decide to run with Spider-Man in their own yard. It could mean that we'll finally see a Spider-Man vs. Venom movie, or a Spider-Man and Venom team-up to take on Carnage, who should hopefully be coming up in the next Venom movie. That might be worth losing Spider-Man for a little while since the webslinging hero has had some truly knockdown, drag-out fights with both Venom and Carnage, and it could be that we'll forget for a while how great he could have been as an Avenger if we get to see these movies.