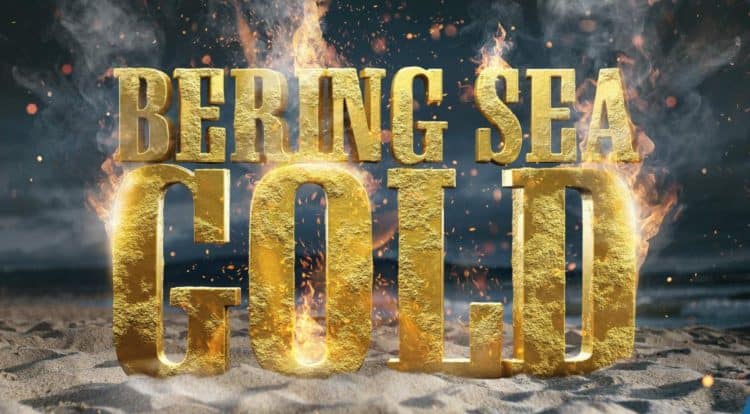 Since its debut nearly a decade ago, Bering Sea Gold has given the world a glimpse of the gold rush that many don't think about often. Typically, when searching for gold comes to mind, people tend to think about digging in the ground for hidden treasure. However, the search for gold also extends into the ocean and that's what Bering Sea Gold is all about. Throughout the show's run, viewers have been taken on an exciting adventure on massive boats designed to uncover hidden gold through a process called dredging. Now in its 14th season, the series is still going strong and the cast members are working hard to meet their goals. Keep reading to learn about the cast of season 14 of Bering Sea Gold.
Shawn Pomrenke
Shawn Pomrenke has been a cast member since season one. During his time on the show, he has become a fan favorite and many people admire his ability to always think big. Shawn is the kind of person who is going to get the job done no matter what. Being out at sea is tough, but Shawn has proven to be tougher. Although he is a reality TV star, Shawn isn't the kind of person who is obsessed with being in the spotlight. Instead, he chooses to stay fairly private outside of his work. One thing we do know, though, is that Shawn is a very devoted family man.
Kris Kelly
Things in the dredging world aren't always easy and no one knows this better than Kris Kelly. Throughout his career, he has had to deal with lots of ups and downs, but Kris is the kind of person who likes to see the bright side as much as possible. This kind of outlook has come in very handy for him over the years. During season 14, Kris is hoping that he'll have a good year and finally be able to make some major money.
Zeke Tenhoff
Ezekial "Zeke" Tenhoff probably never imagined that he would become a reality TV star, but life has an interesting way of working things out. Born and raised in Alaska, Zeke has never been someone to follow a traditional path. He is an experienced miner with amazing diving skills. In addition to having a working relationship, he also had a romantic connection to former Bering Sea Gold cast member, Emily Riedel.
Vernon Adkison
As one of the older cast members on the show, Vernon has had lots of incredible life experiences that have contributed to him becoming a successful miner. After being in the military, Vernon went on to have a career as a commercial ship pilot before moving into dredging. Vernon was successful at dredging prior to the show, but since being a cast member on Bering Sea Gold, things have really been taking off for Vernon. Like many of the other people on the show, Vernon is pretty private about his personal life.
Brad Kelly
Not to be confused with the billionaire of the same name, Brad Kelly has been a fixture on Bering Sea Gold for several years. Brad has dreams of having a successful mining career, but he hasn't yet achieved his goals. He isn't going to let that stop him, though. Brad is determined to make a fortune as a miner and he has his sons along for the ride. While some people may have abandoned the ship by now, Brad's sons are determined to stick by their father.
Kris Kelly
As Brad's son, Kris Kelly is ready to follow in his father's footsteps and take over the family business. Like his dad, though, things aren't exactly easy for Kris. He's had to deal with lots of issues during his time at sea, but as usual, he is set on finding success. During his time on the show, Kris has built a dedicated fan base. That said, Kris has never been the type to get too caught up with being in the spotlight. Although he has an Instagram account, he hasn't posted anything new in several months.
Gary Panos Jr.
Unlike many of the other cast members, Gary's journey in dredging didn't start with a dream of turning dredging into a career. Instead, it started off as a hobby but over the years he became more passionate about mining. Now, he is Vernon's right-hand man and Gary is known for being able to do a little bit of everything. During his time on the show, viewers have fallen in love with Gary's chill attitude and his hard-working mindset.
Tell us what's wrong with this post? How could we improve it? :)
Let us improve this post!