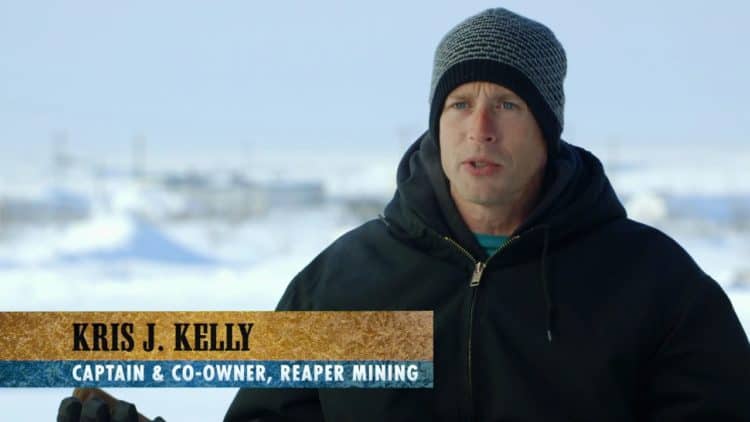 Since its debut in 2012, Bering Sea Gold has shown the world that hunting for treasure isn't just a childhood myth after all. In fact, it's even something that people can make a family business out of. Kris Kelly, who has been a fixture on the series since season 2, has become known for his mining and dredging skills. In addition, his passion for his work has helped him bring a new level of emotion to the show. This year, he has also appeared on another Discovery series, Gold Rush: The Dirt. Unfortunately, his mining career hasn't been as successful as he'd planned, and now he's hoping for a much brighter future. Keep reading for 10 things you didn't know about Kris Kelly.
1. He Used To Live In Hawaii
When most people envision paradise, a place like Hawaii is what comes to mind. The beautiful weather and beautiful beaches are the perfect combination for rest and relaxation. It's hard to believe anyone would want to give up living in a place like that, especially to move to a freezing climate – but that's exactly what Kris Kelly did.
2. He's Not Afraid To Show His Emotions
The world of dredging isn't a place where feelings and emotions are usually expressed freely, but that hasn't stopped Kris from letting people who exactly how he feels at all times. It's clear that he really loves what he does and has often been accused of having 'meltdowns.' However, what some may call a meltdown, others would consider a moment of passion.
3. Family Is Important To Him
Kris Kelly definitely loves his work, but he also loves his family. In fact, his work with Reaper Mining is a way for him to spend lots of time with his family. Unfortunately though, things in the Kelly family aren't always smooth sailing. However, that never stops Kris from trying to bring everyone together.
4. He's Optimistic
If you've ever seen Kris on an episode of Bering Sea Gold, you've probably noticed that he hasn't had the best of luck. His equipment doesn't always work as well as it should and family squabbles often interfere with work. However, despite all the ups and downs, Kris remains optimistic and positive. That kind of attitude will definitely come in handy as the season continues.
5. He's Not Active On Social Media
Once a person becomes a reality TV star, social media stardom is usually soon to follow. However, it looks like Kris doesn't have much of an interest in growing his social media presence. Although there is an Instagram account for Reaper Dredging, there haven't been any new posts since February of 2015. The Kellys do have a Facebook page that is a bit more active, he doesn't seem to be very involved there either.
6. He's A Very Private Person
Kris Kelly is all about his work, and that's something he's made clear since joining the cast of Bering Sea Gold. With that being said, he's very private outside of that. The details of his personal life aren't available on the internet and there's a good chance he will want to keep it that way.
7. He's Competitive
One of the most entertaining aspects of Bering Sea Gold is seeing who can find the most gold. As a competitive person, Kris is always hoping to be the one who comes out on top. Despite his lack of success so far, his competitive nature keeps him going and sometimes even results in him having blow ups with his cast mates.
8. He Loves To Surf
Kris is a very adventurous person and he loves to get a good adrenaline rush whenever you can. This is one of the things that made living in Hawaii a great place for him. Hawaii's beaches are known all over the world for their awesome surf swells. While living in Hawaii, Kris spent a lot of time surfing and enjoying the ways.
9. He Paints Houses
Kris work with Reaper Mining is what he has become best-known for, but that isn't the only thing he does. According to Share TV, Kris has also worked as a house painter. If things in the dredging business don't work out, at least he'll have something to fall back on.
10. He's Excited About Being A Leader
Now that Kris is totally in charge of the family's dredging operation, he's hoping to bring some positive changes to the business. This is the time for him to prove himself, and he doesn't plan on backing down from the challenge. Hopefully the rest of the Kelly crew appreciates his leadership skills.
Tell us what's wrong with this post? How could we improve it? :)
Let us improve this post!