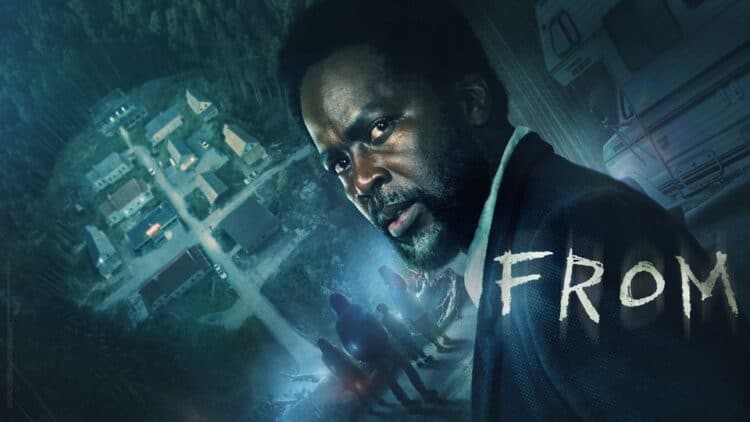 Epix has just launched a new science-fiction series titled From, a show created by John Griffin and executive-produced by the Russo brothers. The show tells the story of a town in middle America that keeps unwilling residents hostage and traps anyone who enters it. The show premiered in February and received mostly positive reviews from critics, with horror authority Bloody Disgusting writing: "A captivating and nightmarish mystery box show that more than delivers on horror. Perrineau and He are standouts in a talented ensemble cast." From features an intriguing set of cast members breathing life and excitement into this new TV show. If you want to learn more about the actors playing characters in this series, read ahead. Here are the cast members of the Epix science-fiction series From.
Harold Perrineau
Harold Perrineau stars in the series From as Boyd Stevens, the sheriff of the town. Most fans would recognize Perrineau from his role as Michael Dawson in the ABC TV series Lost. Prior to that he played Augustus Hill in Oz, which ran from 1997 to 2003. A frequent performer for TV projects, Perrineau has appeared in shows like Constantine, Goliath, Full Circle, Criminal Minds, Claws, Star, The Rookie, The Good Doctor, and The Best Man: The Final Chapters. Perrineau has also shown his versatility on the big screen, appearing in comedies like Sexy Evil Genius and Dumplin', action flicks like Sabotage, and drama hits like I'm Not Here. In an interview with Entertainment Weekly, Perrineau explained why he decided to take on the lead role in From, saying that although he's not exactly a horror fan, he was compelled by the excellent storytelling of the show: "Those men know how to tell stories, so even though I'm not a horror person, I'm really a story person. I love story. I love the stories in Matrix, I love the story in Lost. I like stories and I like human beings in stories. And, and I know that they know how to do that."
Eion Bailey
Eion Bailey plays Jim Matthews, who arrives with his family in town and desperately finds a way to claw their way out of it. Bailey played David Kenyon Webster in Band of Brothers, Steven Spielberg's critically acclaimed HBO miniseries. Prior to joining the cast of From, Bailey worked on shows like Emily in Paris, The Stand, FBI, Stalker, Ray Donovan, Law & Order: Special Victims Unit, and Once Upon a Time, where he played a recurring character as Pinocchio. Bailey has also had a few film roles, which include Extortion, (Untitled), The Canyon, and Sexual Life. In an interview with Screen Rant, Bailey talked about the background of his character and how he and his family came to land in the town of no exit: "Yeah. We're at a literal crossroads in our life and our marriage. We had suffered a family tragedy that would be impossible for any family to ever truly get over the best one could hope for is to heal in some way and forgive and not hold blame for oneself or your partner. And we're on a last trip that it's inferred that maybe this is the last trip we'll ever go on as a family, because we don't know if we'll make it."
Catalina Sandino Moreno
Catalina Sandino Moreno is a Colombian actress who plays Jim Matthews' wife, Tabitha. The Bogota-born actress gained international acclaim for her role in Maria Full of Grace, for which she won Best Actress (tying with Charlize Theron) at the Berlin Film Festival Award. She has since then appeared in movies like The Hottest State, Love In The Time of Cholera, At The Devil's Door, A Most Violent Year, Custody, Incarnate, and The Quarry. From is Catalina Sandino Moreno's second TV starring role. Before joining the sci-fi series, Moreno starred in the hit series The Affair, portraying Luisa. Asked by Screen Rant about her thoughts as a real-life parent how it translates to her portraying a wife and mother in From, Moreno answered: "Parenting, I think it's very interesting to me how I deal with mine and how I translate that for a TV show. So, I'm going to keep an eye open if we have a next season. How do I deal with my teenage daughter. You asked something about my son."
Shaun Majumder
Shaun Majumder plays Father Khatri, the town's priest, in From. Majumder is most prominently known for his comedy work, having appeared in the Canadian comedy show This Hour Has 22 Minutes for 15 years. On the big screen, he's appeared in Harold & Kumar Go To White Castle, Plain Brown Rapper, I Now Pronounce You Chuck & Larry, and most recently, 2009's Bob Funk.
Ricky He
Ricky He plays Kenny Liu, the town's deputy sheriff, in the Epix sci-fi From. The series is He's first main role in a TV series. He got his start as a minor character in the 2016 TV series Second Chance, and six years later he's playing a lead role in a major sci-fi series. Prior to joining the cast of From, he's played characters in shows like Arrow, A Million Little Things, The Good Doctor, No One Would Tell, Freaky Friday, Trial & Error, and Beyond. In an interview with Horror Geek Life, Ricky He spoke about how he snagged this exciting starring role. "You know, I'm still at the stage in my career, like many actors, where I'm doing a lot of auditions, getting a lot of no's back, but just pushing through. I got this audition after I was waiting to hear back from another project that I was really excited about, so this was was like, okay, let's get through it. Until I read episodes one and two, and I was like, oh Jesus, I'm about to have my heart broken again, aren't I?"
Other cast members
Hanna Ceramy and Simon Webster play Julie and Ethan respectively, Jim and Tabitha's children. Avery Konrad portrays Sara, a worker at the local diner. Chloe Van Landschoot plays Kristi, the town doctor. Other cast members portraying roles in the show in a regular or recurring capacity include Pegah Ghafoori, Elizabeth Moy, Elizabeth Saunders, Corteon Moore, David Alpay, Scott McCord, Vox Smith, Cynthia Jimenez-Hicks, Paul Zinno, Bob Mann, and Simon Sinn.