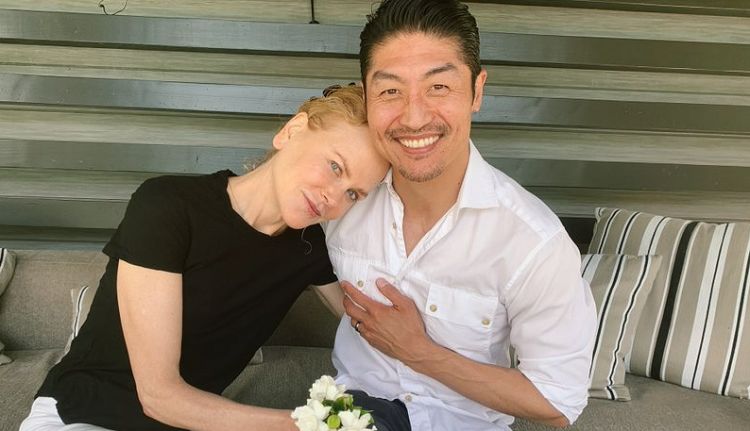 Amazon Prime Video is expected to drop a much-anticipated drama TV series this year, with a prolific Academy Award nominee as its star. Titled Expats, the upcoming American drama streaming television series is based on the novel The Expatriates by Janice Y.K. Lee. The show is written by Alice Bell and Melanie Marnich. Bell previously worked on shows like The Beautiful Lie and The Slap, while Marnich wrote for shows like Big Love and The Big C. Droid Journal reports about the show's plot as follows: "Mercy, a young Korean American and recent Columbia graduate, is adrift, undone by a terrible incident in her recent past. Hilary, a wealthy housewife, is haunted by her struggle to have a child, something she believes could save her foundering marriage. Meanwhile, Margaret, once a happily married mother of three, questions her maternal identity in the wake of a shattering loss. As each woman struggles with her own demons, their lives collide in ways that have irreversible consequences for them all." Expats is set to feature an impressive lineup of cast members, including an Academy Award-winning actress. If you want to learn more about the actors appearing in this series, read ahead. Here are the cast members of the upcoming TV series Expats.
Nicole Kidman
Veteran actress and one of the most bankable actresses in Hollywood, Nicole Kidman, is set to star in Expats as Margaret. Kidman is an Australian actress and producer. She began her acting career in Australia with the 1983 film Bush Christmas. Her first leading role was in the 1989 thriller Dead Calm. She rose to international prominence in the early 1990s with films such as Days of Thunder, Far and Away, and Batman Forever. Kidman won an Academy Award for Best Actress for her performance in the 2001 film The Hours. She has also received Golden Globe Awards for her work in Moulin Rouge! and The Paperboy. Kidman has been a goodwill ambassador for UNICEF since 1994 and was appointed the Australian of the Year in 2006. Nicole Kidman is considered one of Hollywood's top actresses. During the shoot for the show, Kidman did experience some controversy, according to Variety, but things seem to have already been settled.
Jack Huston
Jack Huston is starring in Expats as David Starr. Huston is an actor who is best known for his role as Richard Harrow in the HBO television drama series Boardwalk Empire. He has also appeared in films such as The Twilight Saga, American Hustle, and Ben-Hur. Born in Norfolk, England, Huston began his career appearing in theatre productions. He made his film debut in 2005 with the British film Neighborhood Watch. Since then, he has appeared in a variety of films and television shows. Huston starred in the hit anthology Fargo. Speaking about the show, he talked with SBS about what he thought Fargo's message is, saying: "I think Fargo has so many hidden messages and it is sort of a bit like an onion, you peel back a layer and you discover something else. But I think a lot of it is about people trying to find their place in a world, when they are under a magnifying glass. I think this season in particular is an incredibly poignant season, a very relevant season in the world we live in today. We explore how history has already, in a sense, repeated itself. And I think a lot of it has to do with money, money corrupts. It's about family, loyalty. The wonderful thing about Fargo is that the writers got everybody together in a very important moment in the world right now with equality and the Black Lives Matter movement front and center. The season is very timely with what we are seeing in and out of the press and with the elections coming up."
Sarayu Blue
Sarayu Blue will be appearing as Hilary Starr in the upcoming series Expats. Blue is an actress best known for her recurring role as Angela on the Fox sitcom Sons of Tucson. She has also appeared in episodes of Veep, Bones, The Big Bang Theory, and Two and a Half Men. Born in Madison, Wisconsin, Blue grew up in a family of artists and performers. She later moved to Los Angeles to pursue a career in acting. In addition to her work on television, Blue has also appeared in several films, including Hollywood Stargirl and Happiest Season. A frequent performer in comedies, Sarayu Blue talked to Decider about her affinity towards appearing in comedy shows, saying: "You know I've always loved acting—whether it's theater, film, or TV, drama or comedy, whether it's classical or contemporary—I really just love it. I've noticed, though, that I've developed an affinity towards comedy, especially in LA, because… well, for one it's just fun [laughs]. It's really fun to be on comedy sets… you just laugh all day. And two, there's something about the … you're either funny or you're not, does that make sense? It either works or it doesn't. And there's just something so satisfying about when you find that sweet spot and you did in fact make people laugh. That universal language of comedy, it's so fun, it's so exciting."
Brian Tee
Brian Tee will be appearing as Clarke in the upcoming Amazon Prime Video TV series Expats. Brain Tee is a Japanese-born American actor who is known for playing Dr. Ethan Choi on the NBC medical drama Chicago Med. He has also had roles in films such as The Fast and the Furious: Tokyo Drift, Jurassic World, and The Wolverine. Brian was born in Okinawa Prefecture, Japan, but moved to Hacienda Heights, California when he was two years old. He studied acting at the University of California, Berkeley. After appearing in a number of stage productions, he made his film debut in We Were Soldiers. He has since gone on to star in a number of films and television shows.
Ji-young Yoo
Up-and-coming actress Ji-young Yoo will be starring in Expats as Mercy. Prior to joining Expats, Ji-young appeared in Spider-Man: Far from Home and Sweet Home.
Tell us what's wrong with this post? How could we improve it? :)
Let us improve this post!