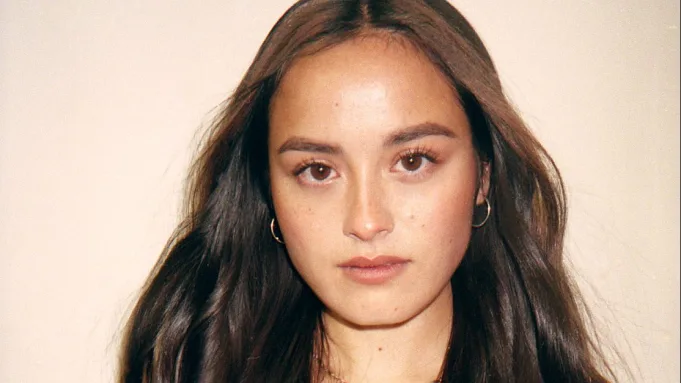 A new TV show is set to premiere on Apple TV+ this year. Titled City on Fire, the show is a crime drama TV series created by Josh Schwartz and Stephanie Savage. Schwartz and Savage co-own a production company called Fake Empire Productions and have both been involved in the TV show The O.C. City on Fire is based on a novel of the same name written by Garth Risk Hallberg. Here is a description of the plot of the show, via Variety: "The series is based on the book of the same name by Garth Risk Hallberg. In "City on Fire," NYU student Samantha (Wonders) is shot in Central Park on the Fourth of July, 2003. Samantha is alone; there are no witnesses and very little physical evidence. Her friends' band is playing her favorite downtown club but she leaves to meet someone, promising to return. She never does. As the crime against Samantha is investigated, she's revealed to be the crucial connection between a series of mysterious citywide fires, the downtown music scene, and a wealthy uptown real estate family fraying under the strain of the many secrets they keep." City on Fire promises to feature an impressive list of actors ready to portray the characters of the show. If you want to learn more about the actors appearing in this series, read ahead. Here are the cast members of the upcoming Apple TV+ crime drama streaming series City on Fire.
Wyatt Oleff
Wyatt Oleff stars in the upcoming TV series City on Fire as Charlie. Wyatt is known by most fans for his role as Stanley Uris in the 2017 supernatural horror film It, and as Stanley Barber in the coming-of-age comedy-drama streaming television series I Am Not Okay With This. Oleff was born in Illinois, and began his acting career in short films and commercials. He made his feature film debut in Guardians of the Galaxy and went on to appear in the films It, It Chapter Two, and Stay Awake. Oleff has also appeared in the television series The History of Us and I Am Not Okay With This (2020). In addition to his acting career, Oleff has also appeared in a music video for Sia. As a young actor, Oleff has so much ahead of him In an interview with Pibe Magazine, he discussed the things that he things about when he's not busy acting: "I hope people can see the way the world is suffering and actually commit to orchestrating a change. I believe that some generations of the past have put the current generations in a unique position to change things for the better, and hopefully we jump on that." He was also asked where he sees himself in ten years time, to which he responded wisely: "Not sure, I like to live in the present and take the future as it comes to me."
Chase Sui Wonders
Chase Sui Wonders will be portraying the character of Samantha Cicciaro in the upcoming TV series City on Fire. Wonders is an American actress best known for her role as Riley in the 2021 dramedy television series Generation. She was born in Detroit, Michigan, and graduated from Harvard University magna cum laude, majoring in film studies and production. Her more recent film is Bodies, Bodies, Bodies. Chase has also appeared in the films On The Rocks, Beau, and Wake. She has guest-starred on the television series Betty.
Jemima Kirke
Jemima Kirke will be playing the character of Regan in the upcoming TV series City on Fire. Kirke is an English actress, best known for her role as Jessa Johansson on the HBO series Girls. Kirke made her film debut in 2005 in the short film Smile for the Camera. She has since appeared in a number of independent films, including Tiny Furniture and Ava's Possession. In 2020, Kirke starred in Season 3 of Sex Education and, in 2022, landed a lead role in Conversation with Friends. Kirke is married to musician Michael Mosberg and they have two children together. Kirke has said that she considers herself to be a "very private person" and that she doesn't "go out much." She currently resides in Brooklyn, New York.
Nico Tortorella
Nico Tortorella will be playing the character of William in City on Fire. Tortorella is an American actor best known for his roles in Scream 4, The Following, and Younger. He began his acting career in 2010 with a small role in the film Twelve. Since then, he has appeared in a number of films and television shows, including the AMC series The Walking Dead: World Beyond. In addition to his acting work, Tortorella is also a model and an outspoken advocate for LGBTQ+ rights. He came out as bisexual in 2016 and married his partner, Bethany Meyers, in 2018. Tortorella is a passionate supporter of the LGBTQ+ community and frequently speaks out on issues of equality and inclusion.
Ashley Zukerman
Ashley Zukerman will be portraying the role of Keith in the series City on Fire. Zukerman is an Australian actor who has appeared in a number of television series and films. He is perhaps best known for his roles as Dr. Charlie Isaacs in the WGN America drama series Manhattan, Senior Constable Michael Sandrelli in the Australian drama series Rush, and Jesse Banks in the Australian political thriller The Code. Zukerman made his film debut in 2004's Tom White, playing a small role. Since then, he has appeared in a number of films, including The Wind and Fear Street series. In addition to his work in film and television, Zukerman has also appeared onstage in a number of theatrical productions. He is a versatile actor who has demonstrated his ability to tackle a wide range of roles. As such, he is sure to have an impressive career ahead of him.
Other cast members
Other actors said to appear in the upcoming TV series City on Fire include Max Milner as Nicky Chaos, Alexandra Doke as Sewer Girl, Omid Abtahi as Detective Ali Parsa, Kathleen Munroe as Detective PJ McFadden, John Cameron Mitchell as Armory, and Alexander Pineiro as Sol.