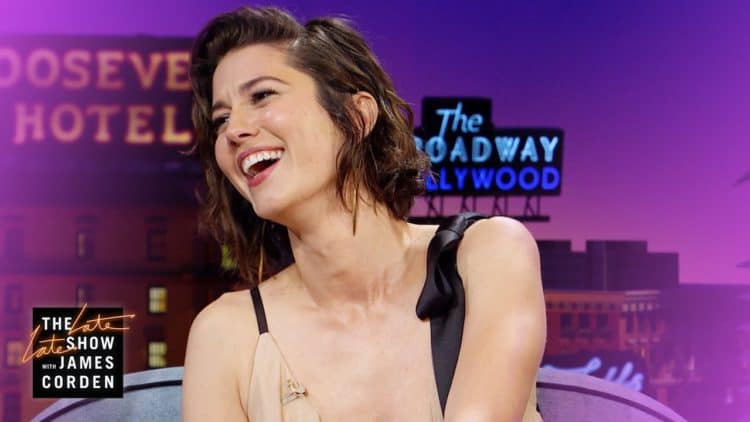 The upcoming Ahsoka series has gained a new cast member. Mary Elizabeth Winstead had officially joined the cast in an undisclosed role. This is exciting news, even though it is not confirmed which character she'll be playing. I personally think she won't be playing a character we have already seen before and that's a good thing. I very well could be wrong about this, but I really don't see the point in bringing back characters we're already familiar with. That would make the Star Wars universe seem kind of small, wouldn't it? The point is, this news leads me to believe that Ahsoka will have another strong companion joining her in her quest to find the missing Ezra Bridger. After watching Mary Elizabeth Winstead in the Netflix movie Kate, I can only guess that she'll be playing a tough female character. My first guess would be another Mandalorian warrior, much like Bo-Katan or Sabine Wren. Or maybe she'll be playing a character who isn't even a warrior, but that would be kind of a waste.
After watching her kick all kinds of ass in Kate, I can't unsee her not be a tough femme fatale. In fact, I think one could make a good case of her having a solo series for Huntress. That was one character in Birds of Prey that should have gotten more screen time. She was violent, relentless, and a bit socially awkward, but boy, she did not hold back. That is ultimately what makes the Huntress such a cool female character and we need to see her again. You can even call Kate the closest thing to a solo Huntress movie we may ever get. Maybe she'll be in the Black Canary movie, but time will tell. Either way, I'd love to see that character again. But you know what? I'll settle for Mary Elizabeth Winstead joining the Star Wars universe. I think she'll make a fine addition to the universe, given how underrated she is. I remember seeing her for the first time as John McClane's daughter in Live Free or Die Hard. Even though she was young and technically a victim, she was still tough as nails. That's pretty much what you would expect from John McClane's daughter. Oh, and then I watched her in Death Proof, where she wasn't so tough, but just there. That's okay, because that was one of her first movie roles.
2016's 10 Cloverfield Lane is when Mary Elizabeth Winstead really proved her talent as a leading actor. Unlike her roles as Kate and Huntress, her role as the ordinary Michelle was unexpectedly crafty. From freeing herself from the clutches of John Goodman's deranged character, to using her passion of designing clothes to make a suit to protect her from dangerous gas, Mary Elizabeth Winstead showed strength through intelligence and cunning, rather than force. And let's not forget that her character even destroyed an alien aircraft. That kind of qualifies her to be a part of the Star Wars universe, doesn't it?
I'm just itching to find out who Mary Elizabeth Winstead will be playing and if it is a character like Huntress or Kate. Better yet, could it be a character from the Clone Wars series or Rebels? I still think she'll be playing an original character. My main case is that if she is playing a character we've seen before, her role would probably be confirmed by now. That's just a guess, because Disney and Lucasfilm like to keep things like that under wraps. I could believe that, but I would guess that casting her as an original character would be a smarter move. Just think about it. As far as we know, Ahsoka will include some old familiar faces, including Sabine Wren, Ezra Bridger, and Admiral Thrawn. Oh, and hopefully the return of Rex. Wouldn't that be so bonkers to see Temura Morrison play three Star Wars characters? I think many Star Wars fans out there would lose their minds. On the top of my head, I can't think of a familiar character for Mary Elizabeth Winstead. It's been a while since I have watched Rebels, but I mostly remember the main characters. And as for the characters from the Clone Wars, she's too young to be playing a character from that era, so my guess would have to be an original character.
In order to make this work, the Ahsoka show would have to make her character like Cara Dune. And for the record, I have a feeling we won't be seeing that character again, so basically having a replacement wouldn't be much to ask for. Aside from all the Gina Carano drama, Cara Dune was a cool character with some very awesome action scenes. Hey, maybe Mary Elizabeth Winstead is replacing her? Okay, a bit of a stretch there, but we could be in for a surprise. If that's really not the case, then they'll give her an original character, which I think is the smarter move. What are some other possibilities? I would have to guess that Mary Elizabeth Winstead would have a significant role at least similar to Cara Dune. If she's not playing a character like Huntress, then she could play a more ordinary character connected to the Rebellion. Even if she isn't, then it's possible she could be an Imperial. Maybe she's playing a character like Iden Versio or Iden herself? Now that would be a surprise, but I can see her playing a character who isn't as tough as Cara Dune but more intelligent and cunning. Not the kind of character who would carry that heavy blaster rifle, but one who uses a small blaster and has a droid companion to help her hack things. That could be a good contrast to the warrior nature of Sabine Wren.
And lastly, there's a chance she's playing an alien. She'd be hard to recognize, but her voice would make her stand out, similar to Rosario Dawson as Ahsoka. I think that's the least likely option, but not entirely out of the question. I just hope we'll get more information about her character soon. What are your thoughts about Mary Elizabeth Winstead joining the Ahsoka show, Star Wars fans?
Tell us what's wrong with this post? How could we improve it? :)
Let us improve this post!