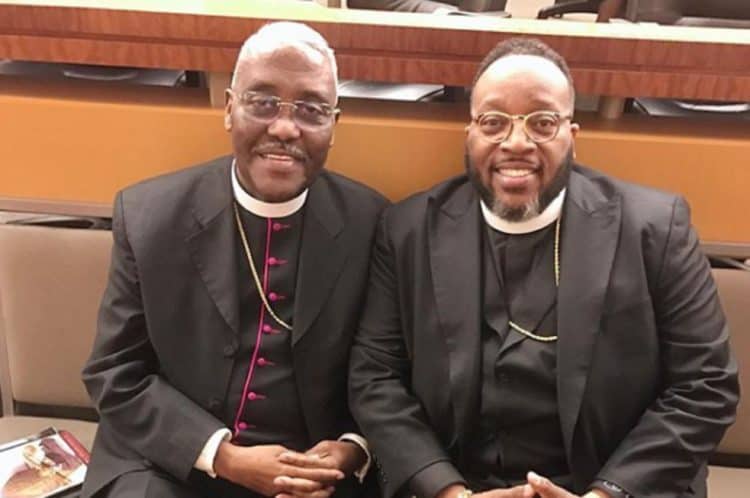 Do you know Marvin Sapp? If you love gospel music, you know exactly who he is. If you don't listen to it, maybe you should. He's an exceptionally talented singer, and he's got so much to offer. He's a man we feel the world should get to know. He's got a new album, he's got a lot of good advice, and he's lived the most interesting life. If you don't know too much about him, it's time to get to know him a little better. He's worth it.
1. He's in His 50s
He was born on January 28, 1967. He was born in Michigan. Grand Rapids is where he was born. He spent much of his life here, living and working, singing, and spending time with his family. He has a long history here, and he even founded his own church here.
2. He's a Pastor
He is the senior pastor at the founder at the Lighthouse Full Life Center Church. It's in Grand Rapids, where he was born and raised. He was there for much of his life, though he recently made a big move across the country. Well, not across. He moved south. To Texas, we might add.
3. He's Been Singing Forever
Since he was four, he's been singing. We have a feeling his family knew immediately that he was a talented young man with a promising career if his voice was a lovely then as it is now. He could only get better as he got older, right? Imagine being four and being good enough to know this was meant for you.
4. He Lost His Wife
He was married to MaLinda. They have three kids together, and they miss her terribly. She's been gone since 2010 when she died of complications from her colon cancer diagnosis, and we cannot even begin to imagine the heartbreak this family must feel – still to this day – when they think of losing her.
5. He's Got Two Honorary Degrees
Really good degrees, too. He's got two honorary doctorates. One is from Aenon Bible College and one is from Friends International Christian University. Both are unaccredited colleges, but that doesn't matter. He has them, and they appreciate what he does and how he stands for his beliefs in the world.
6. He Hopes to Help
The most beautiful thing about this man is his deep desire to help. He was made a senior pastor at a church in Fort Worth and moved during the pandemic. He also released a new album during the pandemic, which is not something he thought he would be doing when he recorded his songs. However, he's hopeful that his message can help those who need it most in a time that is unlike any other that we have been through in our lives.
7. He's Happy for a Fresh Start
His kids are grown, his wife has been gone a decade, and it was time for him to find a fresh start. He's had two years to think about making the move to Texas, and he was resistant. However, God gave him all the signs and all the gifts and all the knowledge that he needed to go. Even though he didn't necessarily want to start over with a fresh start at this age, he knew God wanted him to do just that, and he did it. It's been good for him.
8. He Follows CDC Guidelines Heavily
Being a man from Michigan who moved to a red state where everyone is living their lives as they did before as much as they can push the limits to do so, he resisted. He's a man from Michigan, and we aren't surprised that he believes in following the CDC guidelines to a tee despite the fact that almost every other church in his state has allowed everyone to come back and they have relaxed many of the rules.
9. He Believes in the Message of Hope
We believe, too. There is nothing as uplifting as and meaningful as a wonderful gospel song. I'll tell you a secret, too; when I wake up in the mornings and walk into my office to work before my family wakes up, it's with my airpods playing my favorite Christian contemporary station on Pandora. It's just the best way to start the morning, and that message of hope is there every morning. We are with Sapp on this one, wholeheartedly.
10. He's a Private Man
We love that despite the fact that everyone knows him and loves him, he maintains his privacy very well. He's well aware of the integrity that comes along with not allowing everyone in the world to know everything about you.